Some things are certain in life – Irish weather is unpredictable, you won't find your missing keys until you get a new set cut, and buying a home is one of the biggest and most exciting investments in your life.
You wouldn't give someone their first bike without buying a helmet to go with it, and the same goes for buying your mortgage; you need to safeguard it. That's where mortgage protection comes in. In Ireland, when you take out a mortgage your Bank will require you also take out a mortgage protection policy. You might look at this as a hindrance, but mortgage protection really is just a way to protect your home and your family should the worst happen.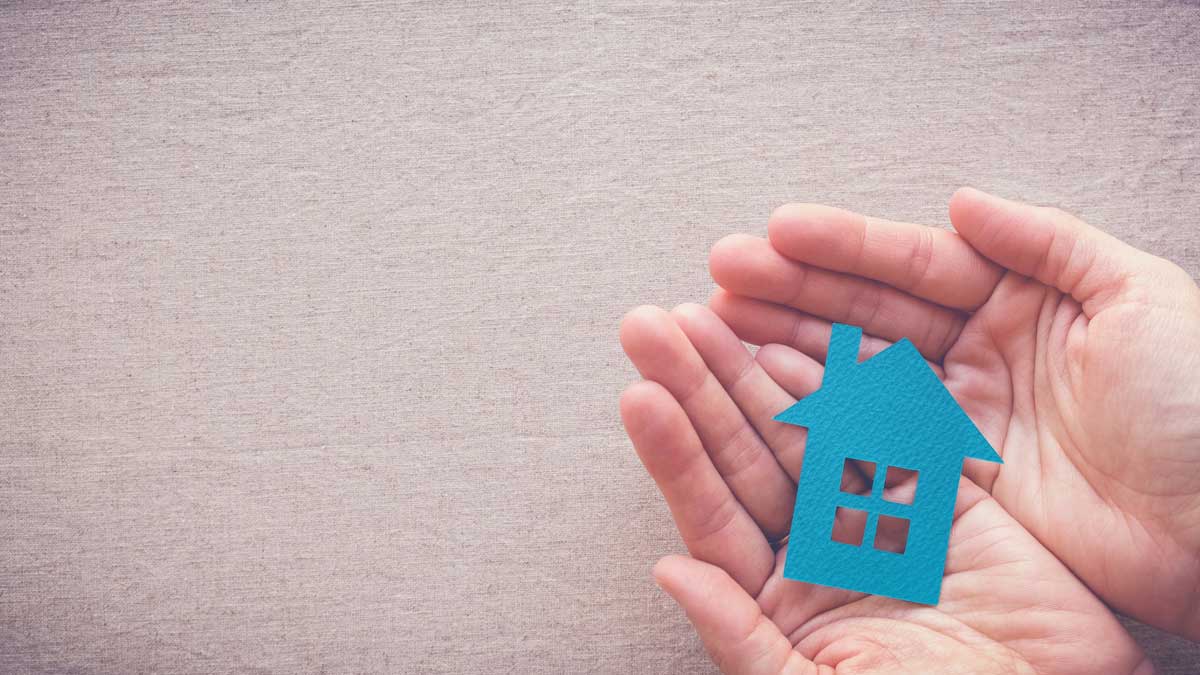 What is mortgage protection?
Mortgage protection is a type of life insurance policy which is paid through flat, monthly instalments.  The amount your mortgage protection policy insures you for reduces over time – so it stays in line with your outstanding mortgage debt. You can take out a policy that just covers you, your partner, or both of you.
Often when taking out a mortgage (especially when you're a first-time buyer), your lender will ask that you take out a mortgage protection policy with them. It's important to know however, that you are not obliged to take out your mortgage protection policy with your mortgage lender. You can shop around for the best mortgage protection policy for you, and possibly save money or get extra benefits.
A mortgage protection policy means that the sum assured (or payment) would go directly towards your outstanding mortgage debt in the event of your death. The cover decreases over time, in line with your mortgage repayments. Have a look at our mortgage protection jargon explained for a breakdown of the terms you're sure to encounter during the process.
Now that you're up to speed, let's look at the benefits of mortgage protection:
Your home will be protected
Mortgage Protection is an insurance policy which pays the balance of your mortgage to your lender in the event of your death, once your cover is up to date. 
You can take out joint mortgage protection
If you've taken out a joint mortgage, you can apply for joint mortgage protection. This will provide payment of your mortgage balance in the event of death of you or your partner.
Signature-free process1
At Aviva, we complete all the required paperwork for you with our signature- free process. This makes it as quick and simple for you as possible.
As an Aviva customer, if you have any mortgage protection or life insurance policy with us, you have access to the two following services as part of your policy, at no extra cost.
Best Doctors® Second Medical Opinion
Best Doctors provides independent and objective medical information, advice and recommendations from thousands of leading medical experts around the world. It helps make sure your diagnosis is accurate and you're aware of the most appropriate treatment options available. The information is completely confidential and goes directly to you.

Best Doctors can be availed of by you, your partner, your parents, your partner's parents, or your children.
Aviva Family Care
Aviva Family Care is a counselling and support service provided by Workplace Options. Workplace Options is an organisation offering face-to-face or telephone based short-term counselling for you and your family. It helps with mental wellness issues such as bereavement, work-related stress and relationship breakdown.

Aviva Family Care covers you, your partner, your children and your parents, giving you some peace of mind when it's needed.
Now that you're up to scratch on what mortgage protection is and the benefits, have a look at the most common mortgage protection myths. Every penny counts when you're buying your first home. With mortgage protection from just €10 per month2, see how much you could save with a quote from Aviva. Get your quote today.