Putting the key in the door of your newly bought home is one of the most rewarding moments in life. As we all know, it's quite the journey to get to that exciting stage. From countless statements to lengthy legal forms, there's a lot to sort out beforehand.  Amongst all of that, little is as important as ensuring that your investment is safe no matter what – and that calls for mortgage protection. Before you put pen to paper, have a look at our mortgage protection checklist and make sure you're in the know.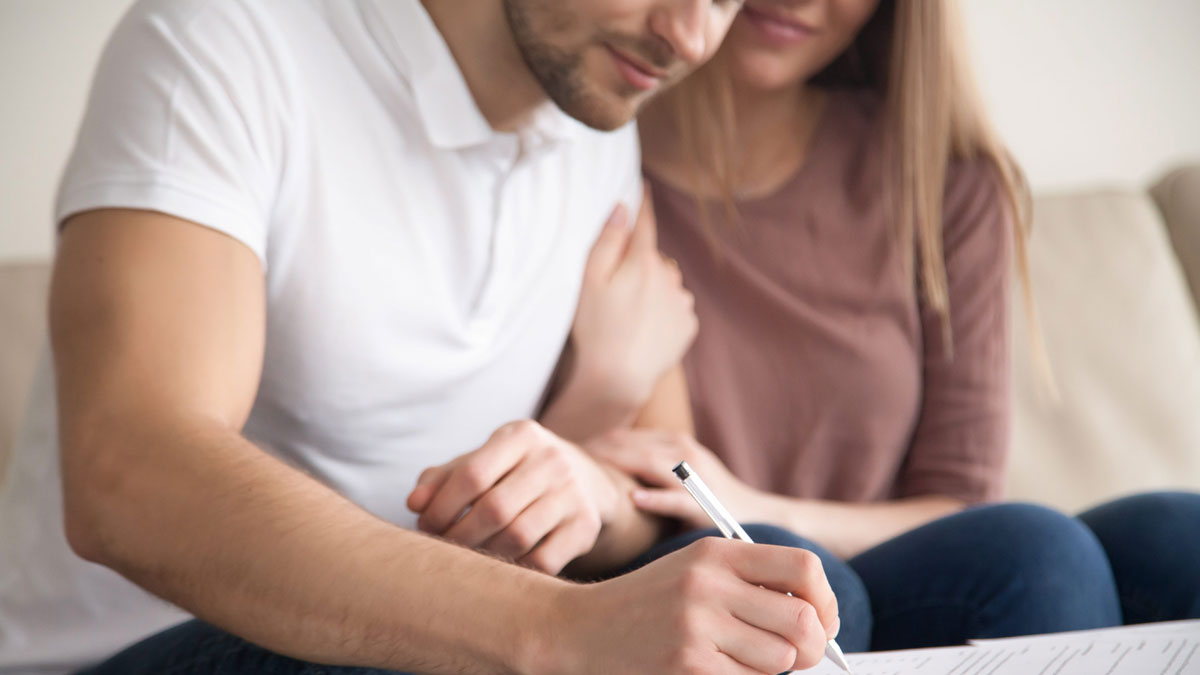 1. Do I really need mortgage protection?
Your mortgage provider will almost certainly require you to take out a mortgage protection policy in advance of drawing down your mortgage. Our mortgage projection 101 article has everything you need to know about the why, how and when of mortgage protection.
2. Do much will my mortgage protection cost?
This will depend on a few things:
The value of your mortgage; you need your mortgage protection to cover the amount you are borrowing, so this will vary for everybody. 
Whether you add specified illness cover
The length of your mortgage – this determines the length of your plan
Your age
Whether you are a smoker or not
Your current health status
If you take out a single, joint or dual life policy
3. Do I need to get my mortgage protection from the bank?
No, you can get mortgage protection from any market provider that will take on the risk.
One of the most common misconceptions about mortgage protection is the assumption that it has to be bought from the same bank or lender of your mortgage. Comparing the market for mortgage protection could give you a better level of cover, as well as additional benefits for you and your family.
Here are seven myths about mortgage protection everyone needs to know.
4. Do I need joint mortgage protection?
If you're planning on taking out a joint mortgage, you can also take out joint mortgage protection.  This way, your protection plan covers both of you, and the balance of your mortgage will be paid should either of you die.
Alternatively, you have the option to take out a dual life it will pay off the mortgage on the first death and then continues to provide life assurance on the remaining life paying out a lump sum for your dependants if the second life passes before the end of the term.
5. What is specified illness cover?
Specified illness cover is like an extra layer of protection for your mortgage payments. It ensures your family is taken care of if you are diagnosed with a serious illness and become unable to work. This cover provides a lump sum payment which can be used to help with medical expenses, cover bills or be invested to provide a regular income.
Here are 10 questions to ask about specified illness cover before signing up.
6. Isn't life insurance the same thing as mortgage protection?
Many people think that mortgage protection is the same thing as life insurance, but this isn't the case. Mortgage protection will pay off the outstanding balance of your mortgage in the worst case scenario. This level of protection decreases over time in line with your mortgage payments. On the other hand, life insurance is a lump sum payment paid to your loved ones in the event of your death.
For all the basics on life insurance, check out our 'what is life insurance?' article.
7. Can I expect any benefits when I buy a mortgage protection policy?
You should try to choose a mortgage protection policy that offers some benefits for you and your family. At Aviva, we have plenty of benefits at no extra cost, because we want to help you no matter what life throws your way. These include:
Accidental death cover while your application is being considered2
Expert advice and guidance from a professional financial adviser who will take care of all of the paperwork. Our signature-free process makes getting the right cover quick and easy
Exclusive access to Best Doctors Second Medical Opinion Service*
Access to Aviva Family Care**. This is a counselling and support service that provides short-term counselling and carer support services.
8. Can I get additional advice on mortgage protection?
Our mortgage protection homepage has all you need to know, where you'll also find our policy booklet that covers every last detail.
Shopping around for the best deals on mortgage protection doesn't have to be confusing! Check out our breakdown of all the mortgage protection jargon you need to know.
You can get mortgage protection from Aviva for as little as €10 per month.1 Get your quote today.