Selling your home can be a stressful time, and we understand that you'll want to make sure that it looks its best, for potential buyers! We have some cost-effective interior design tips to help sell your home, by boosting your 'curb appeal':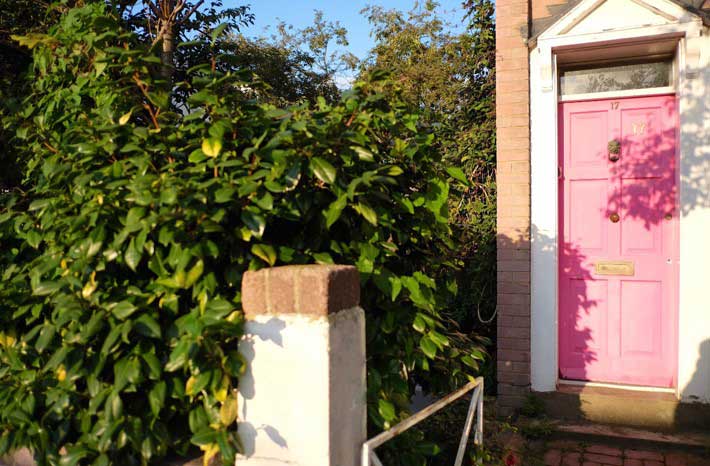 Exterior
Paint your exterior walls: When it comes to homes, unfortunately most people do judge a book by its cover! Dulux recommend taking into account the colours around your home that you can't change such as your roof, bricks and your neighbours' house colours1. Try to compliment the colour of neighbouring homes while also injecting some individuality. Keep in mind that any samples you look at in-store or in your home will appear darker than they will actually turn out in sunlight. Light colours will make your home appear larger, with darker colours making it look more compact.
Paint your front door: A bright, warm-coloured door can make your home stand out and also make it look more inviting. Again, pay attention to the colours that surround your front door – the walls, any wood, brick, cement or ivy, as this should influence your colour choice.
Update your house number: If you paint your front door, it's a good idea to avoid an old-fashioned or tatty looking door number sitting beside or on it. Most hardware shops provide these cheaply and they can make quite a difference.
Spruce up your garden: If you have a lawn, mow it and pull away any weeds or moss. Planting some flowers or buying one or two outdoor plants will really bring your front garden to life. Be sure any gutters around your home are devoid of greenery or dirt. Use two parts water, one part vinegar and one part washing up liquid to make your windows sparkle. If you don't have a front garden, you can purchase container gardens and plant pots to sit on your windowsills or hang from your porch to add some colour2.
Interior
Living room: If the living room is in need of freshening up, purchase some large rugs in the areas that your eye is most drawn to - in front of the fireplace or in the centre of the room. It will make the room cosy and inviting for guests.

Otherwise you can give your carpet a quick refresh - try sprinkling baking soda over it, pressing it in with a stiff bristle brush and leaving it overnight. Hoover it up the following day. Follow this up by spraying one part water and one part vinegar onto the carpet and use the same brush to raise the carpet pile, and leave to dry. Don't worry about the vinegar smell; this will disappear after a couple of hours if you've used an equal amount of water3 , et voila! Your carpet will look as good as new!
Bedroom: Your bedroom design will stand out to potential buyers as it's the area that will be most personal to them should they purchase. Make sure there is no clutter as this will detract from the overall size and defer from any sense of calm in the room. Again, use light colours as much as possible and draw attention to your windows with light-coloured curtains.
Other areas: Use clean, light-coloured paints to open up smaller rooms in your home and also purchase mute coloured curtains to help your home appear brighter. For tips on how to do some DIY painting in your home, click here for our expert advice.
There are many simple tricks to looking after the appearance of your home, but don't forget, even if you're buying or selling, to make sure that your home is always fully protected. 
Get more information on Aviva home insurance.