For many of us, a cluttered home can cause unwanted stress, which has a negative effect on our wellbeing. While some people are happy living in organised chaos, most of us find staying on top of home organisation to be an ongoing battle – especially as we continue to spend more time indoors with our immediate family and loved ones.
That's why we've enlisted the help of decluttering expert and author, Emma Gleeson, to help tackle this common problem. Check out Emma's top things to consider when it comes to banishing clutter for good!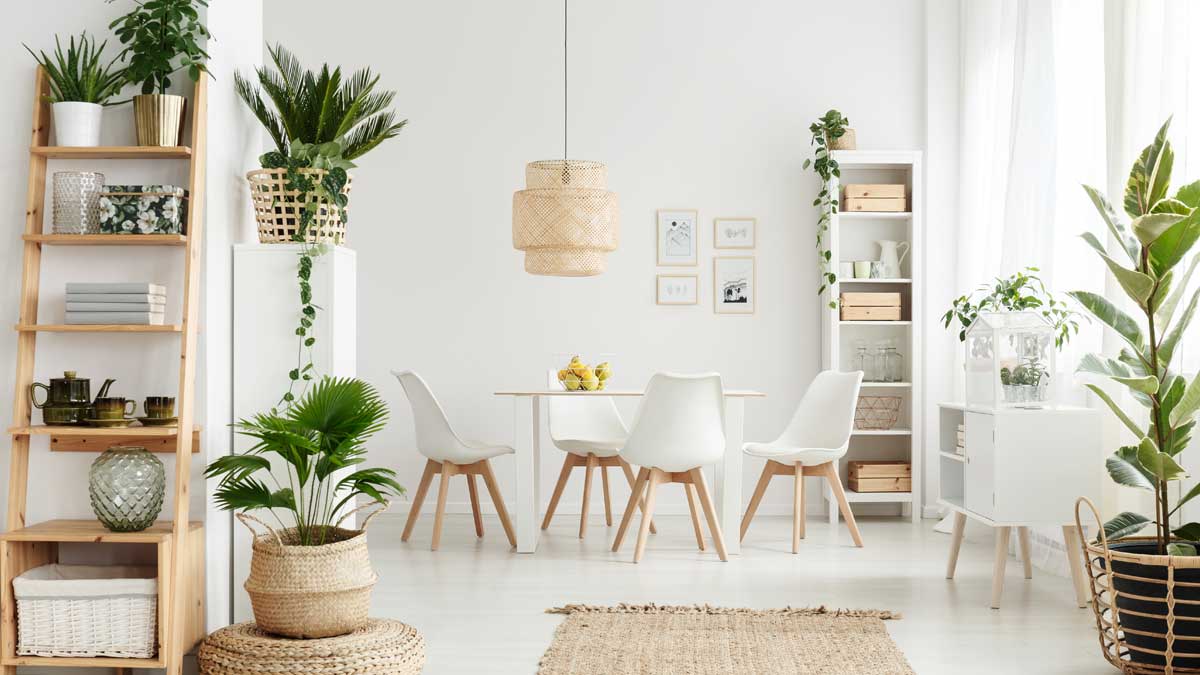 Clutter is emotional
Clutter is emotional, and that's why it's hard to shift. It can harbour feelings of guilt about money spent on an unused item, clothes that no longer fit, unfinished projects or unwanted inherited items.
Most decluttering experts will tell you the same things:
Start small
Tidy as you go
And, identify which emotions you're struggling with if an item is proving hard to let go of.
Advice like this and more is readily available on the internet and in books. But they're all missing a key factor in how clutter builds up – and that's how unwanted items get into our homes in the first place!
Shopping is the root cause
Most of us are familiar with the cycle – your home feels cluttered, you do a clearout, you bin unwanted items or donate them to charity, but in a few months, the house is full of stuff again.
Why? To put it plainly, the problem is how we shop. Clutter is the symptom, and shopping is the root cause. Emma has had several decluttering clients across Ireland who've been totally overwhelmed by the contents of their homes, but still had unopened online-shopping parcels in the hall.
Our attachment to objects has been an area that has fascinated Emma for many years. Shopping – frequently, with little thought – makes us less satisfied with our eventual choice.  It's even been proven that your satisfaction with an item peaks in the final moment before you pay for it.
Steps on breaking the clutter cycle
We have to break this cycle – and the way to do that is to learn how to become more mindful towards the things we purchase. To do this you'll need to think deeply about an item before you buy it and ask yourself:
Do I really need it?
Do I love it?
How does it fit into my life?
This is also a great practice to do with items you already own. Allow yourself to learn to love what you already have in a new way and create harmony in your home.
Emma admits that she's not a minimalist. She loves 'things' and was caught on the purchasing-decluttering cycle for many years (and still falls off the wagon in moments of weakness). But by identifying these patterns she's been able to slow her consumption down, looking at her belongings in a new way, and staying clutter-free, long-term.
Once you learn to step off the fast-paced treadmill of consumption, Emma guarantees that you'll feel more satisfied with what you own, less inclined to impulse shop, and less cluttered in the future. You can read more on Emma's new book on all things decluttering, Stuff Happens!.
Don't stop at decluttering, why not discover how to freshen up your home and keep it spick and span with our cleaning hacks.
Decluttering and cleaning aren't all you can do to look out for your home, make sure it has the protection it deserves with Aviva home insurance. Buy home insurance online and get 15% off. Get your quote today.1
We encourage our customers, where possible, to make use of our online options to access any help you need. If you have a query you can reach us via our contact forms. MyAviva is an online self-service portal available to all our home and car insurance customers.