Christmas is a joyous time of year, but it's also a prime time for burglars to strike with gifts secured under the tree at home, in advance of the big day. According to the Central Statistics Office (CSO), there has been a 23% increase in the number of thefts and related offences in the past year alone1, so it has never been wiser to re-evaluate your home security.
To keep home security top of mind, we've compiled some simple tips to help ensure your property stays safe and secure during the festive season.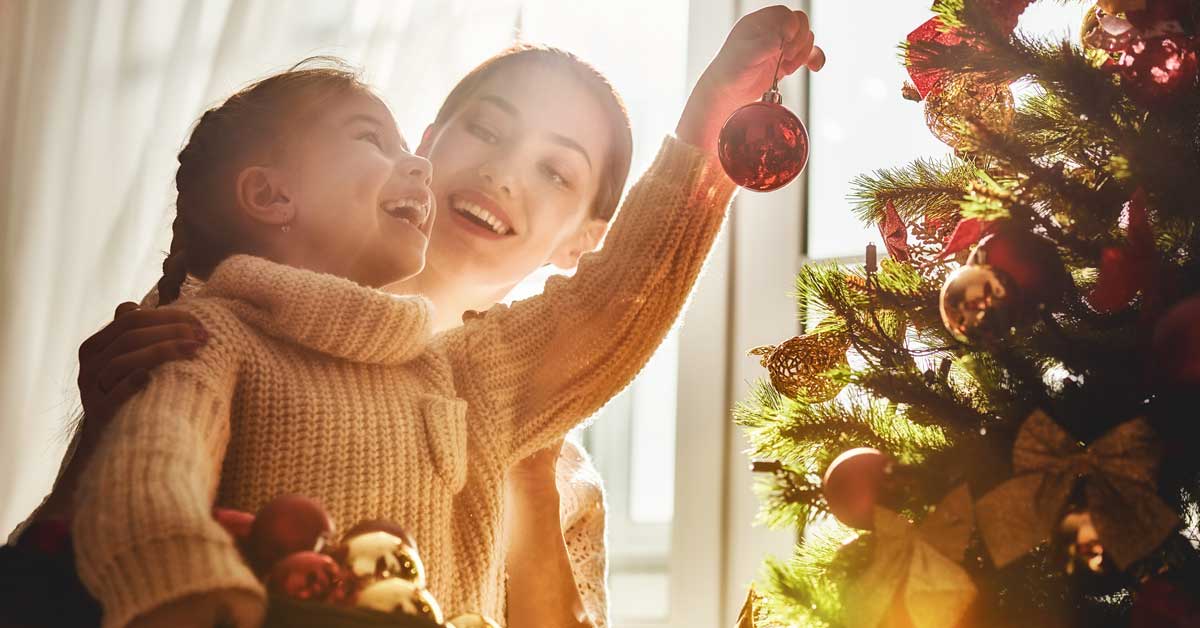 Don't make it easy peasy
First and foremost, double check you have locked all doors and windows before you leave the house or go to bed. Most burglaries are opportunistic, meaning the culprits do not break and enter, so don't make it easy for them by keeping your front door unlocked.
Setting your home alarm while you're out also acts as a great deterrent. There are a number of Irish home security providers who make it simple, wireless and affordable to secure your home.
Lights on
Most burglaries happen between 5pm and 11pm2 during the winter months, so it's important you make it look like someone is at home during the evening hours. If you can, leave a visible light on whenever it's dark outside.
It's also a good idea to purchase timer-controlled lights for use when you're away for longer than a day.
Out of sight, out of mind
It's tradition to place any gifts under the Christmas tree ready for everyone to open on the big day, but doing so may put your home at risk. If your Christmas tree is visible through any windows, remember that means your presents are too – which might be tempting for anyone with sticky fingers.
It's always best to remove any valuables from sight no matter what time of year it may be – this includes laptops, jewellery, cash, and keys.
Keep it quiet
If you're going away for the holidays, try to keep it quiet. While social media is a great way of connecting with loved ones near and far, it's also a haven for would-be thieves. You should avoid posting about your trip away online until you're back, especially if your home is unoccupied for the duration.
Post piling up is also an easy giveaway that you're out of town. If you can, call on a trusted neighbour or friend to ensure that any post isn't left visibly stuck in your post box, and ask them to safely redirect parcels to themselves instead, so they're not left sitting on your doorstep.
Secure all four corners
It's just as important to treat any side and back entrances the same as you would the main entrance. With back gardens and outside spaces often out of use during this colder time of year, some of us may forget to properly secure gates, sheds, and fences.
Invest in reliable locks for any side gates and sheds and ensure you fix any fences as soon as possible if they've been damaged by wind, so all four corners of your property remain secure.
Weatherproof your home
The unpredictability of the winter weather can often leave our homes open to the elements – so it's important to be prepared!
From insulating your pipes to stocking up on the essentials, our home winter checklist includes everything else you need to consider, so your home is kept safe and sound this season.
Now you know your home security basics, you'll also want to keep it safe from fire during the colder months. Take a look at our winter fire safety tips for everything you need to know.
For ultimate peace of mind, make sure you're covered in the event of a break-in with Aviva home insurance. Get 15% off when you buy home insurance online. Get your quote today.3