Decorating with white is a great way to create a sense of space and calm in a home.  But using white is also a common concern for people – will it be troublesome, either by being too bland or too cold, or too light and importantly, will it be hard to keep clean? If used correctly however, this really won't be the case. The experts of DIY at Tradesmen.ie explain how white can tastefully be used to decorate in different rooms throughout your home – maximising space, and minimising worry!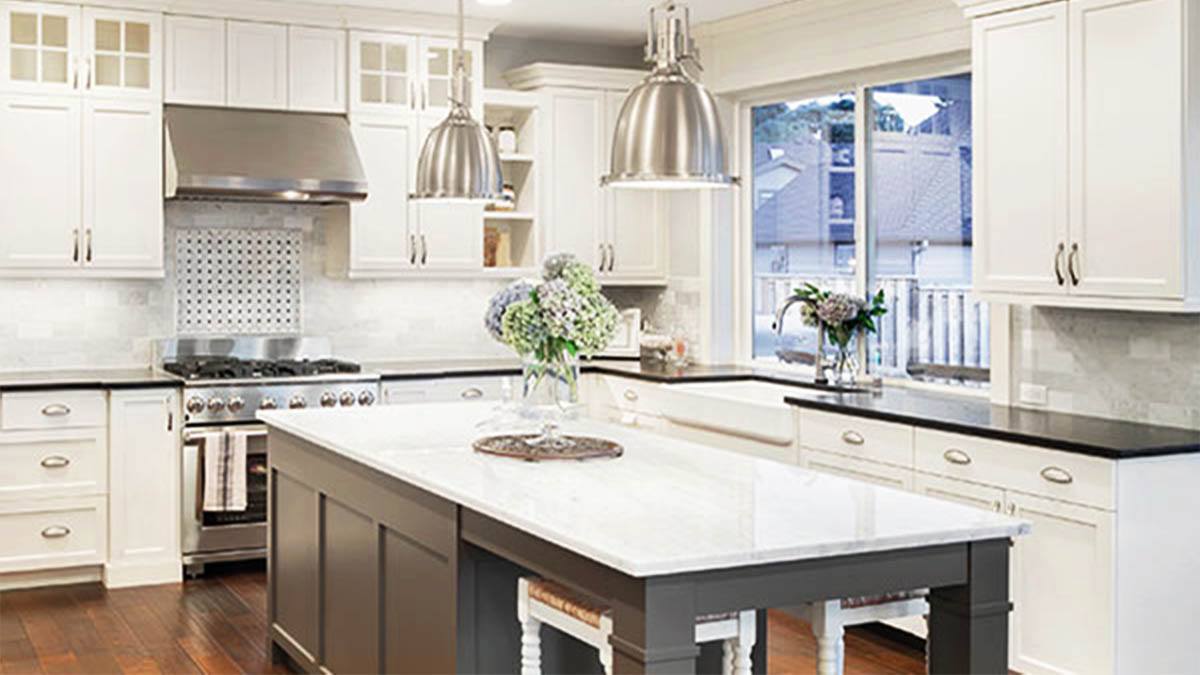 White Living Room
First, you must ask yourself what sort of white you're looking for - if you want a crisper kind of white, choose paint with blue undertones, if looking for a warmer white, choose paint with yellow undertones. If your living room receives plenty of natural warmth and light and isn't north facing, you don't have to worry about your choice of white paint, even with a blue undertone, being cold.
If you're put off decorating your living room almost entirely in white, don't be! It's very simple to add hints of colour to make sure the room doesn't feel washed out. If you have wooden floors, or a wooden coffee table, some green plants, or even a painting or two with some complementary colours like navy, green or brown, these will keep the room feeling lively without taking from the all-white, minimalist look.
White Bedrooms
If you're the type of person who finds rooms with a plain, minimalist design calming and restful, then a bedroom decorated in white will be ideal for you. A white palette is relaxing and will also cause you to make an effort to keep clutter to a minimum!
It's simple to add some layering and detailing to keep the bedroom from feeling too cold. This can be achieved by including some textures into your room like cushions, chunky throws and rugs.
White Kitchens
People often like their kitchen to feel cosy or country in style, and both can still be achieved with a mainly white décor, as the accessories, foliage and shelving you choose will mainly dictate the look and feel of your kitchen. White paint, tiles or shelving might need more regular cleaning than other colours but they will give a beautiful clean and tidy look to your kitchen.
White Bathrooms
We all want our bathrooms to look pristine, and a white design is a very effective way of achieving this. Keeping your bathroom light and white means it will appear larger, more spacious, and brighter (and the perfect place to take a well-deserved relaxing bath!). Consider switching to white shower curtains and floor tiles for that bigger, brighter feel. 
This article originally appeared on Tradesmen.ie.
If you're after painting and decorating your house or living space in white but still feel the space is too small, check out our tips for maximising natural light to help create a more spacious place. 
Don't forget to ensure your home insurance is up to date before starting any renovations. Our buildings and contents insurance offers you the most comprehensive level of cover.