Any time of year is a great time to get more natural light into your home. The DIY experts at Tradesmen.ie share with us some tips on how you can best maximise the natural light in your home to create a brighter space without needing to splash out on costly renovations! Using these tricks and tips can be a real mood-booster and also help you save on energy costs in your home!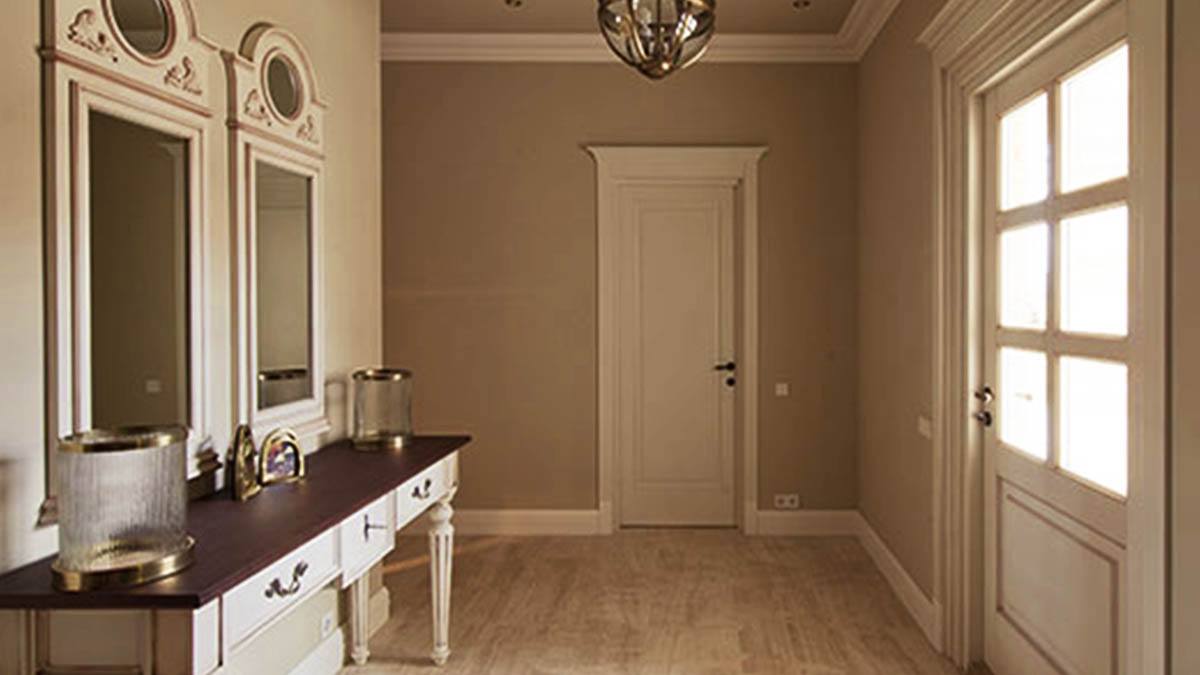 1. Use Mirrors to Reflect Light
One of the oldest tricks in the book for creating extra light in your home is the use of mirrors. Hallways in semi-detached or terraced homes can be particularly dark areas but placing a large mirror over a hall table will reflect the natural light coming in through windows, fanlights or front door glass panes making the space, instantly appear larger and brighter.
Mirrored furniture and porcelain tiling will reflect light rather than absorbing it and increase the appearance of space and brightness inside your home. You can also try a mirrored surface on the back of your shelves, with your decorative items placed in front of it. This will positively affect the sense of light and space in a room.
2. Consider Room Placement
It's a good idea to have the rooms in your home situated in relation to what direction they face. East facing rooms receive the most sunlight in the mornings, so it makes sense to have your kitchen or breakfast room here.
West facing rooms will take in the evening sun and sunset beautifully, so living rooms and dining rooms are perfect for these rooms. South facing rooms receive the most sun, and north facing receives the least so keep this in mind when choosing which room goes where in your home.

3. Make Good Use of Curtains
Using tiebacks for your curtains is a simple but effective way of increasing the natural light in your home. Another hack is to put up curtain poles that are sixteen inches wider than your window. This will keep your curtains back eight inches on both sides of your windows and allow optimum levels of light in.
4. Consider Clear Glass Panel Doors
Using clear glass in your doors rather than coloured glass will really improve the level of light in your home. Just be sure it's obvious there is glass in your doors, to avoid any potential injuries! This can be achieved with silicone seal around the glass or with scatters of coloured or stained glass.
5. Use Bright-Coloured Paint
Use of darker paint colours will make a room appear smaller, which is fine if you are trying to create a cosy atmosphere. If you want to make the most of the natural light in a room however, paint your walls and ceilings light. The use of bright-coloured paint will make the room feel much larger and more open.
6. Install Skylights
If your house has a dark hallway, dark landing or a bathroom with very small windows, a sky light or a sun funnel can illuminate them very well. A sun funnel works by burrowing up through the attic space and allowing light to funnel down from the roof to the room below.
Top tip: Before making any major changes to your home, ensure that you have the appropriate home insurance in place to cover you in the event you need to make a claim.
This article originally appeared on Tradesmen.ie.
Now that we've given you the DIY bug, check out our tips for revamping your living room without splashing the cash!