Making sure your home is energy efficient has never been more important. Thankfully, most Irish families are on board with having as green a house as possible, however the cost can be off-putting.
The truth is, not only will having a better energy rating in your home save you money on bills, you can also avail of various grants offered by The Sustainable Energy Authority of Ireland (SEAI) to help with the costs of having new systems installed.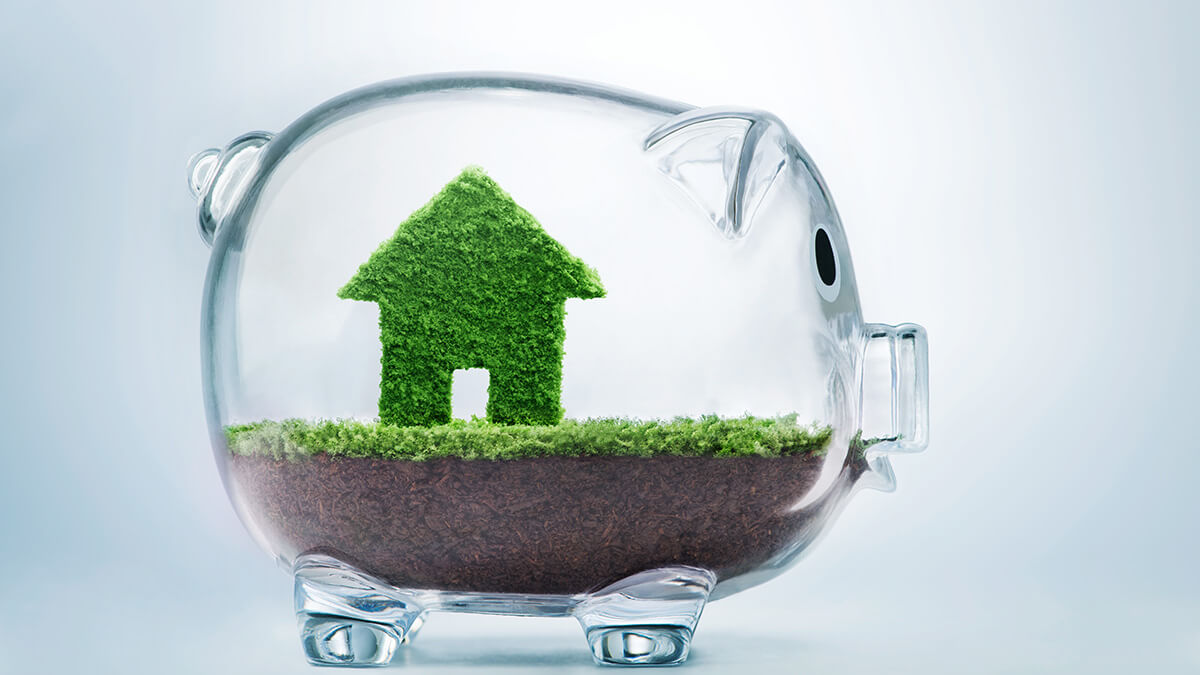 If you're thinking of going down this route, we've got a list of the various SEAI grants available and how to apply.
Insulation grants
You can apply for a €400 attic insulation grant. This grant also applies when you have any cavities behind your walls insulated. Full internal insulation of an apartment has a grant value of €1,600, while a detached houses' grant value is €2,400.1
All homeowners and landlords whose homes were built and occupied before 2006 can apply for this grant. This is because homes after 2006 should've been built in accordance with the 2003 Building Regulations, meaning there shouldn't need to be any significant upgrades.2
Heat pump grants
Heat pumps are electrical devices that can be installed in your home to convert the energy from the circulating air, into heat. These are a far more environmentally efficient alternative to oil, gas and fuel. You can get a grant worth €3,500 when you have a heat pump installed in your home.3
All homeowners and landlords whose homes were built and occupied before 2011 can apply for this grant.4 For this specific grant you need to use an SEAI registered technical advisor for installation to be eligible for the grant. You can find a full list of SEAI registered technical advisors here.
Heating controls grant
You can apply for a grant worth €700 for the installation of energy efficient heating controls. These specific types of heating controls can reduce your energy usage by up to 20%.5
Solar water heating grant
Solar water heating systems are designed to meet 50-60% of your yearly hot water requirement, saving you money on your annual hot water heating bills. The Solar water heating grant is €1,200.
Solar electricity panels grant
Solar panels are used to generate electricity for items in your home. These panels convert sunlight into electricity. Once you've paid for the initial installation, your electricity costs will be reduced as well as your carbon footprint.
A grant of €700 is offered per kWp (kilowatt peak, the measurement unit of a solar panel). Most home solar panels will be 2kWp, meaning you would get a grant of €1,400 for a panel of that size.6
Keep in mind: For any of the above SEAI grants, if you complete a minimum of three upgrades, your third grant value will be increased by €300.7
How to apply for an SEAI grant in Ireland:
Speak to a building contractor, architect, BER Assessor (a registered individual or business who is licensed to assess or advise on your Building Energy Rating Certificate (BER)) or energy advisor about what energy upgrades can be made to your home and decide what upgrades you want to proceed with.
Choose a registered technical advisor.
This step is only necessary when applying for a grant for a new heat pump system. This advisor will decide which particular kind of heat pump will work best in your home. 
Choose a registered contractor to carry out the upgrade. 
Apply for the relevant SEAI grant, which can be done here.
Once the upgrade(s) have been made to your home, fill in the form called the Declaration of Works, which will be sent out to you in the post by the SEAI. Send this back and you will receive your grant within four weeks.
And there you have it, reducing your home's energy bill may not be as costly as you thought with the help of SEAI grants.
Do you want to run an energy efficient home? Take a look at nine of our best tips here.
We know that protecting the environment is important to you and that the positive impact on your pocket is an added benefit.
We also know that your home is important to you, so why not protect it with Aviva home insurance? Want to save on that too? Get 15% off when you buy your home insurance online. Get a quote today.8
For home insurance, you're safe in the hands of Aviva.