We can all agree that now, more than ever, it's important that we all try and do our best for the environment. Small changes can make a big impact.
One of the biggest moves towards a lower-carbon future is the use of electric cars instead of diesel and petrol. Electric cars have zero exhaust pipe emissions, so are extremely environmentally friendly.1
Electric car savings
A big concern most of us have when thinking about buying or switching to an electric car is the price. The initial cost of buying an electric car can be quite expensive, but when you take into account all related costs such as tax and fuel, electric cars are a big money-saver and are actually comparable in price to standard cars.
Take a look below as we break down how much you could save by switching to an electric car.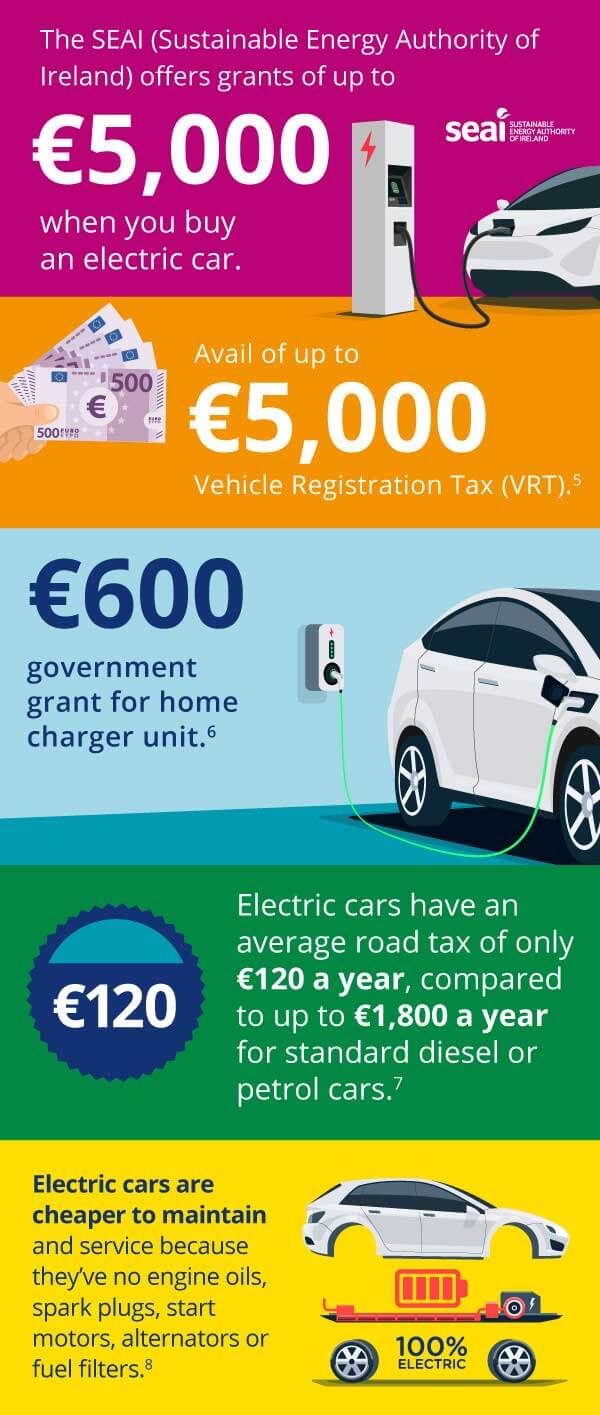 Learn more about electric cars
Have a look at our full list of electric cars and hybrid cars that are eligible for a grant from the SEAI.

You can also start making some easy changes at home to help our environment, see our energy saving tips for your home.
If you're ready to make the move to a hybrid or electric car and do your bit the environment, be sure to also look after your investment. Buy your Aviva car insurance online and we'll give you a 15% discount. Get your quote today.9