Keeping your home safe
Providing a range of home insurance packages at competitive prices is just the start of what Aviva offer. If you take out buildings and contents insurance with Aviva, Aviva will throw in all these additional benefits as standard.
Help in a Home Emergency
Help in a Home Emergency provides:
Provides a repair service to secure your home and prevent further loss or damage caused by storm or any other accidental damage which makes your home insecure
Cover for the cost of a callout, labour and materials for emergency repair (up to €250 per incident or €260 for broken glass in outside windows and doors which make your home insecure)
Access to a 24-hour comprehensive emergency service
Help in a Home Emergency provides:
Overnight accommodation for up to four people (at a place of our choosing), with transportation provided from your home
Up to 7 days' furniture storage with transport to and from storage facility (up to 50km)
Aviva can also relay an urgent message to a family member in Ireland or abroad in the event of an emergency
Christmas and weddings
The last thing you want to think about at Christmas and at a wedding time is insurance. That's why Aviva automatically increase your contents cover for free over Christmas, or when there's a wedding in your immediate family. Your cover increases by 10% for the month of December, as well as for 30 days before and after the wedding.
Legal expenses
The area of legal matters can be confusing and off-putting. As part of Aviva's home insurance, Aviva's 'legal expenses' cover gives you a number of useful services to help you with any legal questions you may have.
With this cover you have access to a legal advice helpline, which you can use to get advice on any personal legal matter, no matter how big or small. The helpline advice is absolutely confidential between you and your legal advisor.
To access home legal expenses, call 0818 253 065
Provided through your Aviva home insurance policy as standard and is provided by ARAG Legal Protection Limited.
Reinstating your Buildings or Contents cover
If you make any claim under your policy, Aviva automatically continue to insure you for the same amount covered before the claim.
Fire Brigade charges
If the Fire Brigade is called to put out a fire affecting - or likely to affect - your home, Aviva pay up to €1,500 to cover the charges.
Replacing door locks
If the keys to your home are stolen in a personal assault or break-in, Aviva pay up to €400 to cover the cost of replacing outside door locks, locks on domestic safes or alarm keys.
Frozen food
Aviva pay up to €650 to cover the cost of replacing frozen food lost or damaged in your domestic freezer. The loss or damage must have been caused by a rise or fall in temperature, refrigerant fumes or refrigerant leaks.
Credit and debit cards
If your credit or debit card is lost or stolen and you have to pay a bill as a result, Aviva refund you up to €650. Were you on holiday? No problem, this cover applies anywhere in Europe. You're also covered for the first 30 days if you're travelling outside Europe.
Visitors' belongings
At Aviva, we don't just cover you, we also provide some cover to visitors to your home. Aviva cover visitors' belongings up to €400 whilst in your home.
Title deeds
Aviva pay up to €1,000 to replace title deeds to your home, as long as they were lost or damaged while in your home or lodged with a bank, building society or solicitor.
Alternative accommodation
If fire, damage or another insured event means you cannot live in your home for a while, Aviva pay for the cost of similar accommodation for you and your family until you can safely return. This includes putting pets in kennels. Aviva pay up to 15% of the buildings and contents sums insured on your policy.
15% online home insurance discount¹
Important documents
See documents below for important information about your home insurance. You may find our glossary of terms helpful when reviewing your home insurance documents. Aviva's quote assumptions are also available to you.
Looking for more information?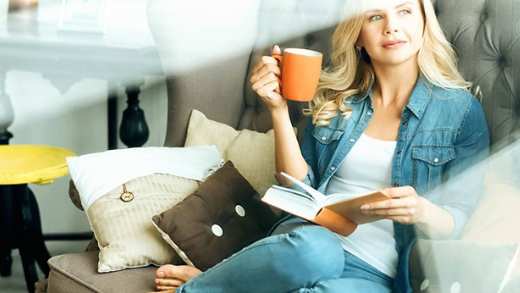 One size doesn't fit all so you can tailor your home insurance cover to meet your needs.
Need to contact us?
You'll find all the content information you need here
1. Offer available when you take out a new policy online. Acceptance criteria, terms & conditions apply. Offer subject to minimum premium of €230 for home (€115 for Contents or Buildings only).
2. Acceptance criteria, terms and conditions apply. These monthly premiums are based on single life cover of €170,000 for a person aged 31 next birthday and a non-smoker, over a 25 year term, total amount €10.03. Source: Aviva Life & Pensions Ireland DAC as at July 2020.
ARAG Legal Protection Limited is registered in the Republic of Ireland number 639625. Registered address: Europa House, Harcourt Centre, Harcourt Street, Dublin 2. ARAG Legal Protection Limited is authorised and regulated by the Central Bank of Ireland, firm registration number C191422.
Car insurance and home insurance are underwritten by Aviva Insurance Ireland DAC.

Life and Protection Cover is underwritten by Aviva Life & Pensions Ireland DAC.
Aviva Direct Ireland Limited is regulated by the Central Bank of Ireland. A private company limited by shares. Registered in Ireland No 374895. Registered Office: Cherrywood Business Park, Dublin, Ireland, D18 W2P5.