When you're young, making financial plans for the future might be pretty far down your to-do list – and preparing for a worst-case scenario probably ranks even lower. But there's no such thing as a bad time to ensure your financial stability, which is why it's never too early to consider life insurance, even in your 20s and 30s.
We'll dive into the life insurance policies available to you further on; but first, here are five reasons why your 20s and 30s are the perfect time to get started: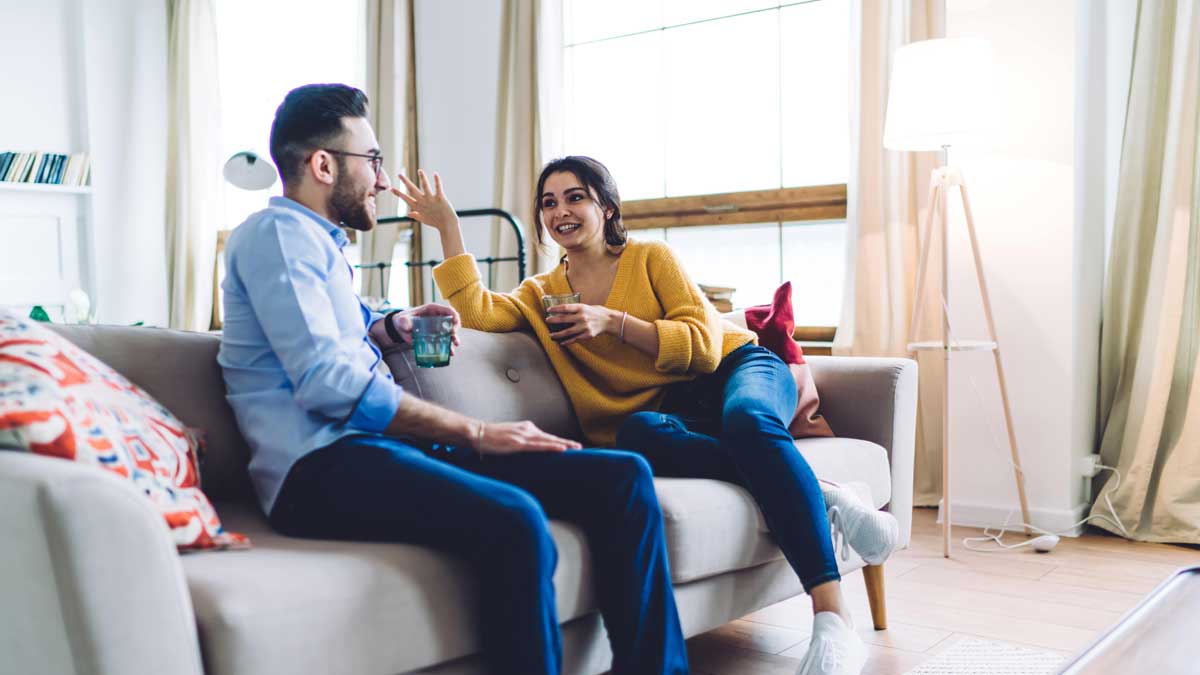 It's less expensive to get life insurance when you're younger.
As a general rule, the earlier you buy a policy, the less you'll pay. While being young and healthy might be the reason life insurance might not seem a priority right now, it's also the reason you'll be able to make significant savings by acting now.

The price of life insurance is one of the most common misconceptions out there; find out the truth behind the other nonsense facts about life insurance.
It's security for your family's future.
Life insurance can replace lost income for your loved ones, so your spouse and children are supported, in the event of the worst coming to pass. It's never too early to consider taking out life assurance.
It helps pay off your debts.
If you've ever had your parents co-sign for a loan, they may be expected to settle the balance should you die. Having a life insurance policy would ensure they would have funds at their disposal to use for paying off these loans on your behalf.
It can cover funeral costs and expenses.
While it's sometimes forgotten amongst everything else, funerals are far from cheap. When an additional burden is the last thing your nearest and dearest should be dealing with, life insurance provides valuable financial assistance.
Peace of mind is priceless.
If there's one thing that 2020 has taught us, it's that you never know what's around the corner. And while it's hard to be prepared for every eventuality, a life insurance policy can provide comfort and peace of mind when you need it most.
Types of Life Insurance products offered by Aviva
Here at Aviva, we offer a range of different life insurance products, each one providing a different type of protection. Chatting to a Financial Advisor will help identify which best suit your needs – but here's a brief overview of what they're all about.
Providing protection for your family in the event of your death, Aviva's life insurance policies ensure your loved ones can maintain their lifestyle, pay off debt, invest for the future or to generate income, pay for education or childcare.
Have a read for full details for our life insurance offerings.
Taken out at the same time as your mortgage, this type of life cover will pay the balance of your mortgage, in the event of the worst coming to pass, it's security for your family in making sure they'll be safe in the home they love.
Check out the full list of benefits of mortgage protection for more insight.
This policy will pay a lump sum on the diagnosis of one of the specified illnesses specified in the policy conditions.  We cover 52 illnesses on a full payment basis and 45 illnesses on a partial payment basis. This payment can help with paying for treatment and other expenses, managing your mortgage and bills during a difficult time, and even making alterations to your home if they're needed.
These 10 questions to ask about specified illness cover will give some more insight into the benefits.
Suddenly losing the ability to work can be devastating; this type of policy is designed to give you a monthly income if illness or injury prevents you from working for a period of time. That's security for your home, your lifestyle, and the lives of your family – and allows you to concentrate on getting better.
Our article covers more on why you should consider income protection insurance.
At Aviva, we understand the importance of looking after one another, that's why we offer the best life insurance for under 30s and people at all stages of their life.
With Aviva life insurance, you get exclusive access to the Best Doctors Second Medical Opinion* service, at no extra cost. So you always know you're in good hands.