If you are in the market for a new car in 2023, it's time to consider purchasing an electric vehicle. With government initiatives to help combat climate change, and the ever-increasing cost of fuel, more and more consumers are switching to electric cars. 
There is a wide range of electric cars to choose from, but we've done the hard work for you below by picking out the best small electric cars on the market. These cars are perfect for driving on narrow roads in the Irish countryside as well as driving on congested city streets.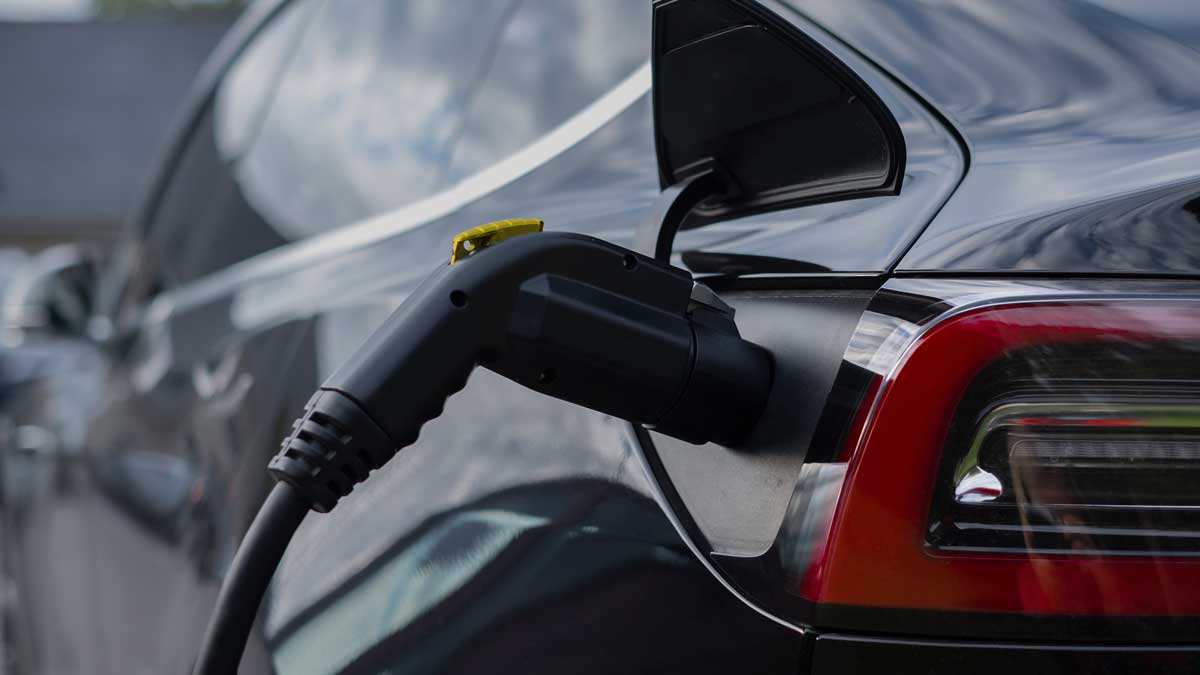 Best Small Electric Cars in 2023
Fiat 500e
Peugeot e-208
Renault Zoe
Mini Electric
Opel Corsa-e
Honda E
MG 4
Smart EQ for Two
1. Fiat 500e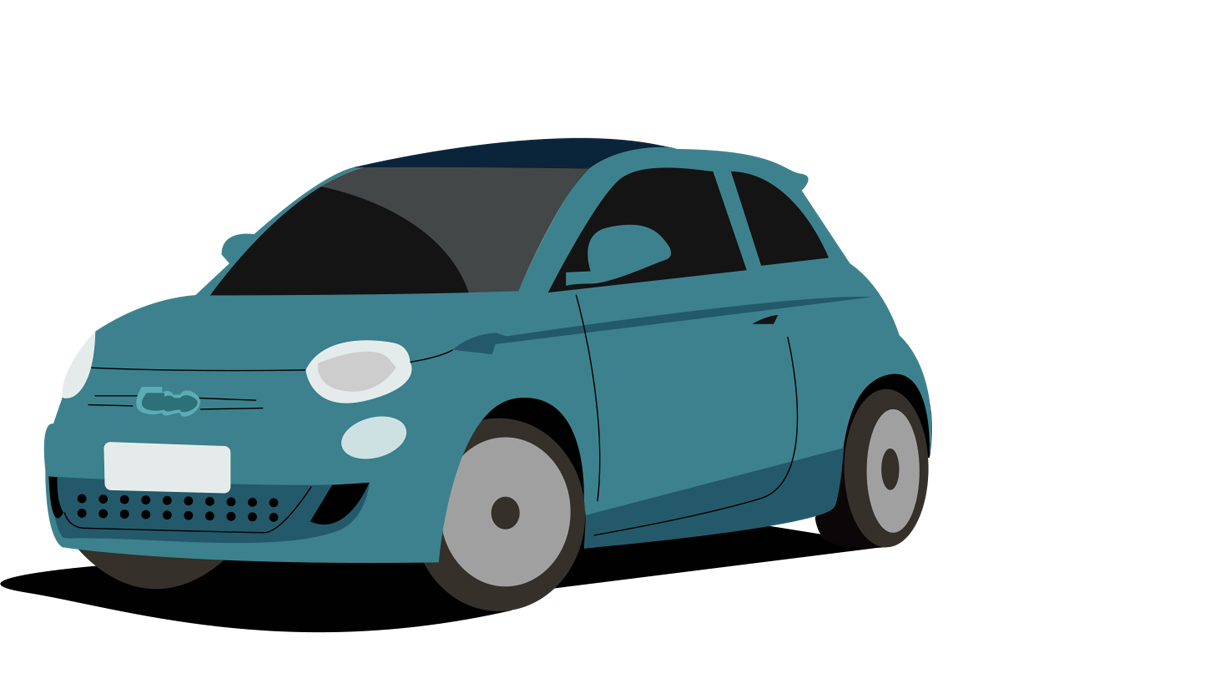 Range: 320km
Battery size: 42kWh
First on the list of best small EVs is the Fiat 500e. Also marketed as Fiat Nuova 500e, Fiat's New 500 or All-Electric Fiat 500e, this EV is a popular choice for city driving with its compact design which facilitates driving and parking on congested streets. With the Fiat 500e, you can enjoy the same retro design as the non-electric version but with the added benefits of lower running costs and zero emissions.
The vehicle comes in two battery sizes: the 42kWh battery which has a distance of 320km and the 23.9kWh battery with a range of 190km. Charging is hassle-free and quick with the 85kW battery charger.
Keep your eyes peeled next Spring for the Fiat 600e which is expected to be a 5-door crossover version of the Fiat 500e.
2. Peugeot e-208
Range: 340km
Battery size: 50 kWh
If sleek and stylish are what you're after, the Peugeot e-208 offers an impressive exterior while the interior is much the same as the petrol/diesel version. The interior boasts a two-tier dashboard design and infotainment system similar to the regular 208 model.
Although small in size, strong performance, decent distance range, value and practicality are some benefits of this electric vehicle. These are all features that make the vehicle a top choice if you're shopping around for your first electric car.
3. Renault Zoe
Range: 395km
Battery size: 52kWh
This five-door supermini electric car has been the top-selling EV in the French market since 2013 and was voted as Europe's top-selling all-electric car for two years running, in 2015 and 2016, but is still a favourite in 2023.
The vehicle has gone through a range of updates over recent years which have included improvements to the battery, driving range and interior. With a distance of 395km before it needs to be recharged, it's good value for money.
4. Mini Electric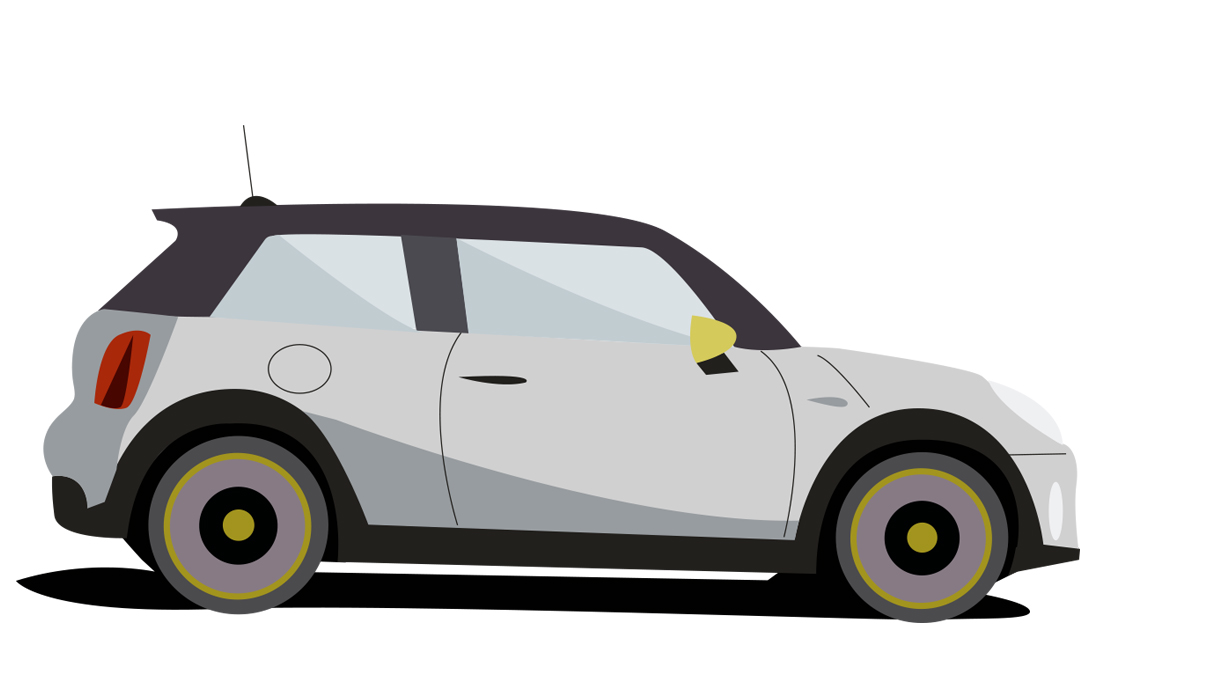 Range: 180km
Battery size: 32.6kWh
First launched in 2020 this EV is an electric version of the third-generation Mini hatch. Not to be confused with the Mini E, which was a limited production vehicle, the Mini Electric features similar acceleration, power and range but with a battery size that takes up less passenger space compared to the Mini E.
On a single charge, the electric car has an EPA-rated range of approximately 180km, making it more suited to short journeys rather than motorway driving. The battery has the capacity to be charged to 80% in just over half an hour using a 50kW DC fast charger.
5. Opel Corsa-e
Range: 330km
Battery size: 50kWh
Originally planned to go on the market in 2019, the Opel Corsa-e was released in the second quarter of 2020 and is said to be the UK's best-selling electric car. One of its main competitors is the Peugeot e-208 which ranks #2 on this list due to similar battery capacity, distance range and mechanics.
In comparison to the conventionally powered version, the Opel Corsa-e is heavier and has less boot space. Having said this, compared to the Fiat 500e and Mini Electric there is ample space for passengers and luggage.
6. Honda E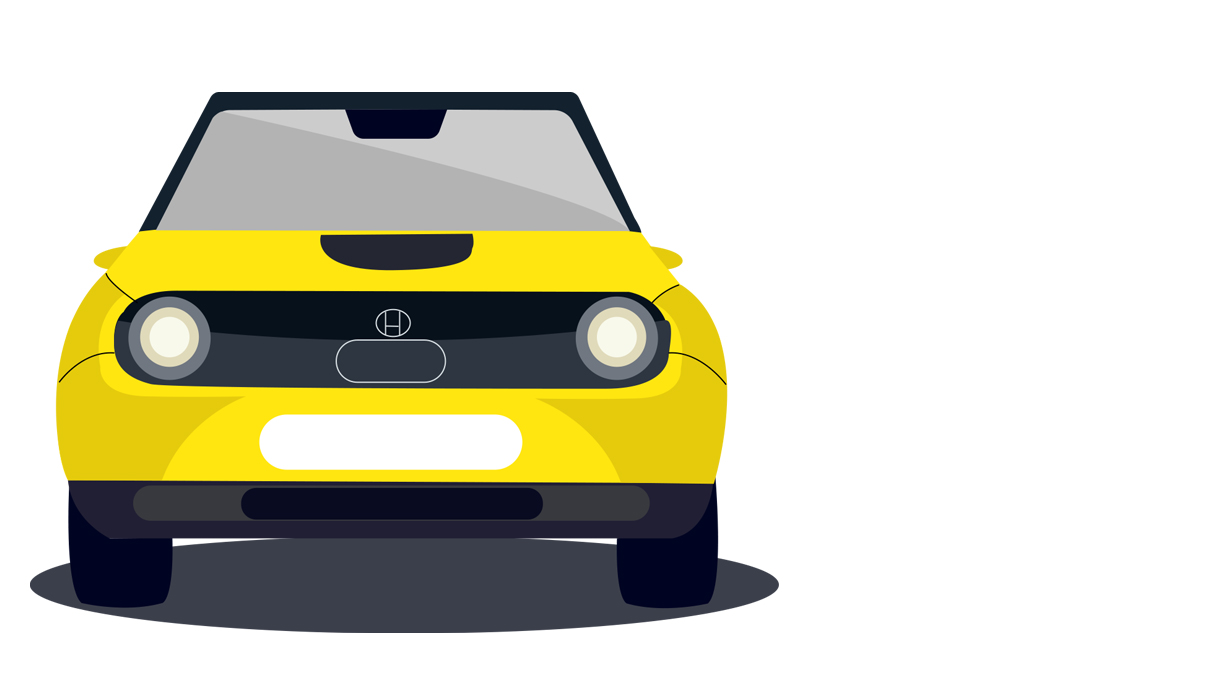 Range: 220km
Battery size: 35.5kWh
Manufactured by Japanese car manufacturer Honda, this compact electric car was first made available in 2020. If you're looking for a retro look similar to the first-generation Honda but with modern technology, then you'll find the Honda E fun to drive.
The car can go from 0 to 100km/h in 8.3 seconds with 'sport mode' on offer to sharpen acceleration. Meanwhile, 'single pedal control' can bring the vehicle to a full stop without having to use the brake pedal by engaging the regenerative braking system.
The 35.5kWh lithium-ion battery offers a limited driving range of 220km which makes it an ideal car for city driving or short journeys. However, with DC fast charging the electric car can be charged to 80% capacity in just 30 minutes.
7. MG 4
Range: 350km - 450km
Battery size: 51kWh - 64kWh
With its spacious interior and 5 doors the MG 4 makes for the perfect small family electric car. It's one of the most affordable cars on this list even though it's the biggest.
Introduced in Europe in July 2022, this vehicle comes with two battery configurations, 51kWh and 64kWh, and can reach a range of 450km with the latter. Features include a high-tech touchscreen infotainment system, alloy wheels, automatic LED headlights, cruise control and rear parking sensors.
8. Smart EQ For Two
Range: 93km
Battery size: 17.6kWh
One of the smallest EVs on the market, the Smart EQ For Two was first launched in 1998. The fourth-generation model, which made its debut in 2016 at the Paris Motor Show, includes a 17.6kWh lithium-ion battery and has a driving range of approximately 93km.
Although not the most efficient when it comes to battery capacity, this rear-engine rear-wheel drive vehicle is most suited to city driving. The overall estimated length of 2.69 metres also makes it an ideal choice for parking in big cities with limited space.
If you're considering purchasing an EV this year, learn more about insuring your electric car before you hit the road. At Aviva, we offer a 15% discount when you buy online.1
Choose between comprehensive or third party, fire and theft cover. Some optional extras on your car insurance policy include no claims bonus protection and windscreen cover.