Buying a car is a significant investment – whether it's new or second-hand, a neat hatchback or a hulking SUV, petrol or diesel, hybrid or electric. Of course, that sheer range of choice can make things all the trickier; with so many options on the market, there's a whole lot to think about when making your purchase.
Finding the car that's right for you will always be an individual choice, but there are plenty of tips that apply across the board. It's with that in mind that we've pulled together some of the finest; food for thought before you drive on with your decision.
Before you hit the forecourt, there's plenty to consider: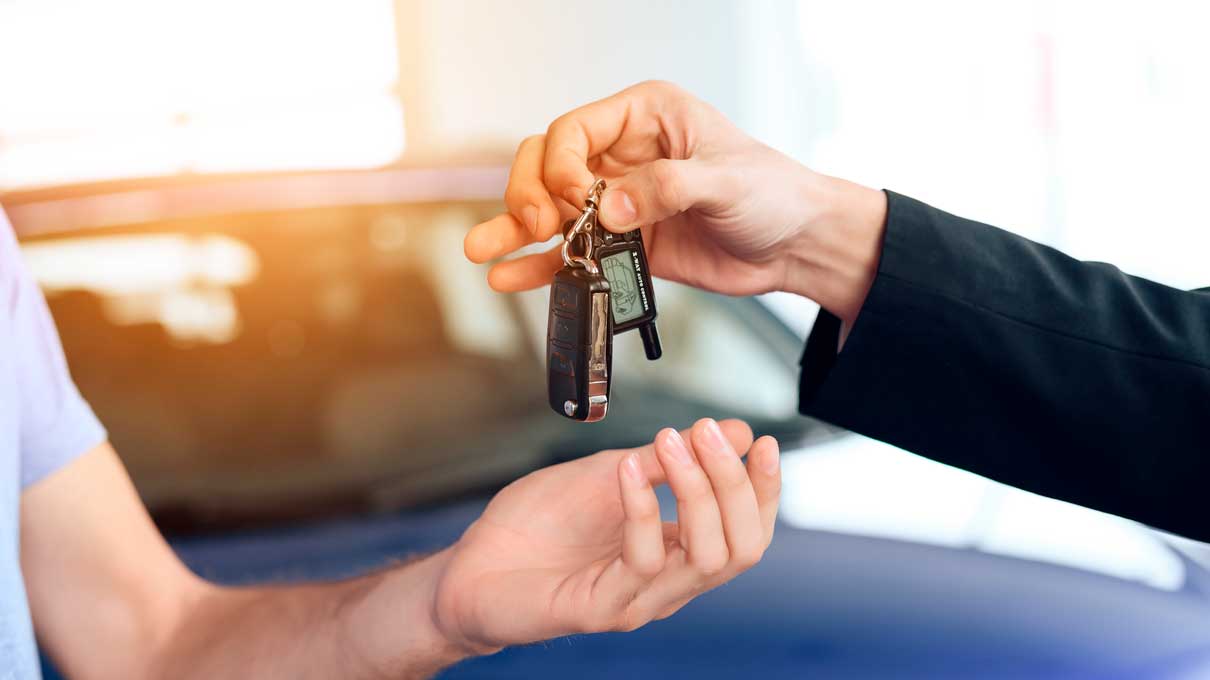 Think about your budget
You can't buy what you can't afford, so give thought to how much you'll be spending on your new car. And while you do that…
Don't forget about running costs
From insurance and tax to fuel and maintenance, your outlay doesn't end once you've bought the car. When motoring experts talk about 'whole life cost', this is what they mean; factor in the expenses you'll accrue into the future when weighing up the economics.
New or second-hand?
One of the more obvious decisions you'll need to make is whether to go brand-new or pre-owned. The price disparity might be the most glaring difference, but there are plenty more pros and cons to each. If you are thinking pre-owned, have a read of our top – used car buying tips.
Consider your usage
Are you likely to be looking at short city runs or lengthy journeys? Different cars will suit different needs – and more to the point, may have features that are unnecessary for your lifestyle – so try to approach it through the lens of your personal requirements.
Family planning
Similar to your habitual journeys, consider what you'll need in terms of space in the backseat and boot – bearing in mind that what ticks your boxes now might not be so perfect a little bit down the road.
Find your fuel
From traditional petrol and diesel engines to hybrids and fully electric vehicles, there's a host of different routes you can take when it comes to your car's power. Weigh up the pros and cons of each with an eye towards finding the right option to suit your needs.
Buying a new car
If you decide that a brand-new vehicle is the way to go, here are a few tips on how to do it:
Shop around dealerships
While shopping around is always a good idea, it's especially the case when buying brand-new; you're in a better position to compare, as opposed to the sheer number of variables at play with used models. There's a good chance that every manufacturer on the market will have their take on your choice – a five-door saloon, say, or a small hatchback – so getting to know the ins and outs of each option is a no-brainer.
Think about timing
You might not know it, but there is such a thing as the best time to buy a car. Think about how long you can wait before getting your new wheels, and whether you may benefit from holding off a little longer than you'd originally anticipated. Avoiding a rushed decision is a good rule of thumb at the best of times, but can be especially useful when it comes to surveying the market for a potentially pricey purchase.
Be smart about financing
A personal contract plan (PCP), hire purchase, leasing, bank loans, or straight cash – there are many different ways you might finance your new car, and all come with their own positives and negatives. Remember that what looks like a great deal today may cost you in the long run, and make sure you've explored all your options before committing to one.
Beware of extras
When you're buying a new car, it can be very tempting to go all out; leather seats, alloy wheels, panoramic sunroof and everything else besides. These things all add up, though, and if you've got intentions of selling it on in the not-so-distant future you'll want to be particularly aware of the impact they have on the resale price. Dealers will be motivated to upsell, so be prepared to say no – or perhaps walk away and take the opportunity to sleep on things before splurging on add-ons you may not really need.
Buying a used car
If the pre-owned route is the one you go for, here's some information to see you right:
Run a check
Gone are the days when a car's past was something of a mystery; now, services like Cartell can supply a detailed history of any car you might be looking at. While it's reasonable to hope that reputable sellers can be taken at their word, the peace of mind alone means it's worth checking out for yourself – and might just save you a lot of trouble if you do discover that something's amiss.
Know your rights
Buying from a car dealership is very different to dealing with a private seller; your consumer rights, and your options for recourse in the event that something goes wrong, are essentially void when you go the private route. It's therefore crucial that if you do choose to buy from a private vendor, you go the extra mile in evaluating the car (and the seller), understanding what you're getting yourself into, and using a secure method of payment.
Do your homework
From the mileage to its age, there's plenty to size up when looking at a used car – including some details that you might not initially be familiar with. For instance, a car made before 2015, when an emissions standard known as Euro 6 was introduced, may be far less fuel efficient than one merely months newer. Take the time to learn the finer details of the used car market and you'll be in a far stronger position to make the right call.
Seek professional help
Unless you really know your cars, it's worth calling a mechanic to assist you in giving your potential purchase a once-over – especially if buying from a private seller. As well as spotting anything out of the ordinary, they'll be able to give you their expert opinion on whether you're getting a good deal.
Buying an electric car
With electric vehicles and plug-in hybrids accounting for 21% of all new cars in February 20221, it's clear that buyers are increasingly looking to the future. If that's your choice, here are some valuable pointers:
Find your fit
With a choice of hybrids, plug-in hybrids and fully electric vehicles – HEVs (hybrid electric vehicles), PHEVs (Plug-in hybrid electric vehicles) and BEVs (Battery electric vehicles) available, to use the industry lingo, your first decision will be to find the option that best suits you. The distances you'll be driving, the availability of charging points, and cost will all factor in.
Look into grants
There's a wide range of government-backed incentives to go electric, from a grant of up to €5,000 for the purchase of a new vehicle to assistance in installing a home charger, relief from VRT, reduced tolling, and more. Make sure you're assessing the whole picture, and not just the marked price when you think about buying an EV. Find all the important info on the SEAI website.
Get the kit
The correct cables for charging your car are a necessity rather than an optional extra; the same, of course, goes for a home charging point. Don't put these off, as it's likely going to be cheapest when buying the car – and you'll sometimes even get the cables free of charge.
Home charging point
Charging can be the make-or-break issue when it comes to EVs, especially when it comes to BEVs. If you don't have a dedicated driveway, you could find that installing your own charger isn't on the cards – certainly, it would require approval from property managers if living in an apartment building, for example. Look into the matter and know where you stand before you make your decision.
Once you find the perfect buy, you'll want to know it's protected. Buy your car insurance online with Aviva and get a 15% discount. Get your quote today.2