While we've all heard about the environmental benefits of switching to electric cars, there's also plenty of incorrect information out there too – about cost, inconvenience, and other issues. It's with that in mind that we're setting the record straight on five common misconceptions about electric vehicles...
Take our quiz to find out how you really know about the world of electric cars!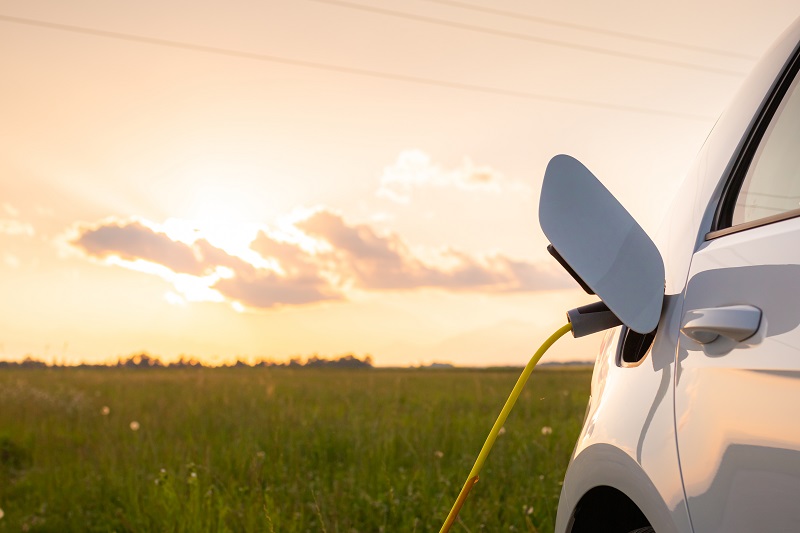 1. 'Electric vehicles are too expensive.'
While the outright purchase price of an electric car is often higher than a petrol or diesel car, you can avail of a maximum grant of €5,0001 towards the cost of a qualifying new battery electric vehicle (BEV) when purchased privately.
There are also additional financial incentives to be aware of, as direct CO2 emission levels are used to calculate the Vehicle Registration Tax (VRT) and Motor Tax you're required to pay. As BEVs produce no tailpipe emissions of CO2, the typical Motor Tax cost is just €120 per annum for an electric vehicle2.
Of course, the real difference is when you consider the whole-life cost; between cheaper fuel, lower running costs, and the savings mentioned above, any additional expense at the start will be more than made up for over time. While electric cars are expensive at the beginning, they may save you more money over a long period than a petrol or diesel car.
2. 'It takes a long time to charge an electric vehicle.'
Most of your charging will take place at home and overnight, meaning it won't disrupt your day-to-day routine too much. With around 80% of EV charging being done from the comfort of your own home3, you can also avail of a NightSave Meter which offers reduced electricity prices overnight.
What's more, newer EVs are often capable of charging over 190km in as little as 20 minutes, making them a more convenient option than ever before. Rapid charging points are popping up all over the country, so you're likely to have a speedy option available in your area.
3. 'There aren't enough public charging points across Ireland.'
With over 2,400 public charging points located across Ireland, there are both pre-pay and pay-as-you-go options to suit everyone. The government's Climate Action plan includes a target of over 945,000 EVs on Irish roads by 20304, so continual improvement of that infrastructure should be a priority – and with more charging points planned for installation across the island, it promises to be easier to charge up with every passing year.
4. 'Electric vehicles are not very well suited to long journeys.'
Before committing to an electric car, it's worth thinking about how much long-haul driving you really do; 68% of car journeys that we make every year are less than eight kilometres5. But even if you do travel further regularly, you're likely to find an EV is more than up to the task. EVs now have an average range of well over 200km, with some models now able to cover close to 500km on a single charge – that's more than the journey from Dublin to Galway and back again.
5. 'Electric vehicle batteries need replacing every five years.'
Most EVs out there on the market offer an eight to ten year warranty, but can often last much longer. In Ireland, the average age of a vehicle on our roads is 9.38 years6, so the notion an EV's lifespan is lower than their petrol or diesel counterparts is simply not true.
In fact, because there are far fewer moving parts when compared with a combustion engine, EV motors and batteries are not nearly as likely to succumb to wear-and-tear. And even when your EV battery does reach the end of its life, it can be recycled and reused as renewable energy storage – so nothing goes to waste.
If you're ready to switch to electric, check out our breakdown of the savings you can make with an electric car, so you can see how pocket-friendly they can be.
Make sure to protect your EV investment. Buy Aviva car insurance online and we'll give you a 15% discount. Get your quote today.7