From mileage to maintenance and bodywork to brakes, there's a lot to look at when it's time to buy a new car. But before any of that, it's worth checking the calendar – because you might be surprised at the impact it can have.
Yes, there is such a thing as a best time to buy a car, and that's down to a number of factors; read on to discover when you should be hitting the dealerships.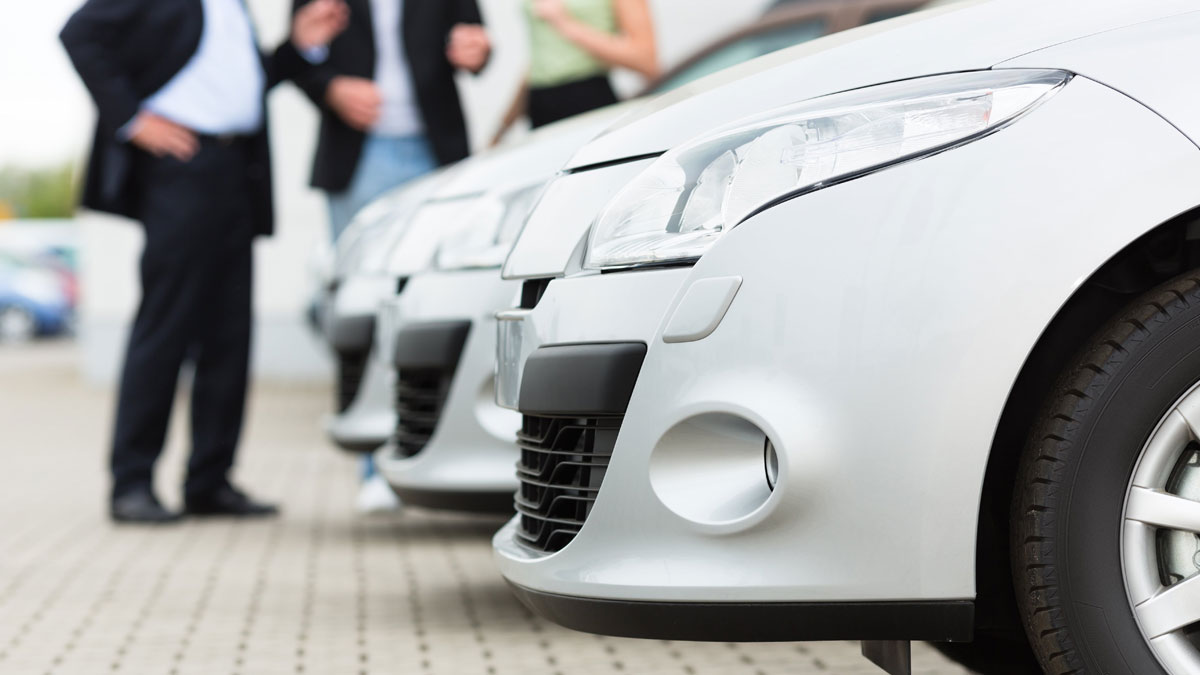 Move with the seasons
Irish people have a special relationship with the weather – and believe it or not, it impacts car sales too! Rugged, four-wheel and all-wheel drive cars seem like a great idea during the winter months but when the sun comes out, it's not the car you want to be hopping into.
You should aim for the opposite of peak demand – so, if drop-tops are going to be all the rage come summer, winter is likely your best chance of getting a bargain. Similarly, shopping for an all-terrain car in the summer months would be a smart move.
New registration, new opportunities
In general, sales are slower for up to two months before the end of a registration period, but it's especially worth keeping your eyes peeled during the final few weeks of June and December. 211 registrations will begin on 1 January 2021; 212 on 1 July 2021. For dealers, they'll want to make room for cars with shiny new plates – which means there's a good chance of picking up a great deal in the time immediately leading up to the change.
The best time to buy a used car, however, could work out differently. A new registration period can cause a car to appear "older" overnight, lowering its value in the process, so you might just find bargains in January and July.
On that note, here's what to consider when buying a used car.
Leave it late
As with so many jobs, sales targets are extremely important in dealerships – and that's something you can use to your advantage. The end of each quarter (so, March, June, September and December) will see plenty of salespeople eager to hit their targets and quite possibly willing to offer some pretty good offers in order to make it happen.
Another option, somewhat less-known, is in the final day or two of January. Any car dealer chasing a post-Christmas bonus could be in the mood to cut a deal in order to bump up their first month's performance!
See what's in store
It always pays to do your research when it comes to car buying – and that includes keeping tabs on developments that may not have even happened yet! For instance, if a manufacturer is planning on unveiling a top-to-tail revamp of one of their models, then there's every chance the current version could be yours at a discount.
On a similar note, if there's a new car that's all the rage, it's worth checking in with competitors; they may be under a sudden pressure to increase sales, and slash prices to make it happen.
Keep it midweek
From your favourite restaurant to your local hairdresser, the crowds arrive at the weekend – and it's no different at car dealerships. While there's a good chance you'll be able to drive a harder bargain at off-peak times, it's not just a price thing; you'll likely receive more attentive service on a quiet day, giving you plenty of time to ask any questions you might have, head out for a test drive and even sleep on the decision without worrying about the deal being snatched from under your nose.
Sales trends
Keep an eye on car sales trends (these are available monthly) - generally, if car sales are falling for a few months in a row, you should be in a stronger position to get a good deal when you walk onto the forecourt. When car sales are falling dealers are keen to move excess stock and you will get more for your money (get it cheaper or a higher specification).
Shopping during Covid-19
There are signs that many car dealers are ready to do great deals as demand is currently extremely low and many dealerships still have a large amount of stock that they are keen to sell. If you are looking for a car, now might be a good time to buy.
Also, you have the option to shop online and talk to your car dealer to negotiate either on the phone or via their online options from the comfort of your home. Remember never buy a car without seeing if first (especially if the car is second hand), check the tyres and take it for a test drive. These are just some of the inspections you can do when buying a car.
Budget on the brain
Of course, all this talk about the weather, sales patterns and everything else is secondary to the main consideration – and that's how you're set financially. Make sure you've got your finances in order, including the additional costs of tax, insurance and other necessities. Set a budget and stick to it – regardless of the temptations that you might find!
You can check out these five key steps to help save for a car to get you on your way.
Don't rush into a decision you're not confident of; take the time to do your research and shop around. And finally, find the car that's right for you and not just the best bargain; a cut-price convertible might not be the best choice for the school run!
Follow these tips and you can find great value on your next car; stick with Aviva to get great value on your car insurance. If you buy your car insurance online, you'll also get a 15% discount. Get your quote today.1