Are you buying a new car this July? Whether this is for the first or 500th time, it's always important to ensure that a car is registered to its new owner as soon as possible. That's why we're sharing a simple car buyers guide to transferring ownership below: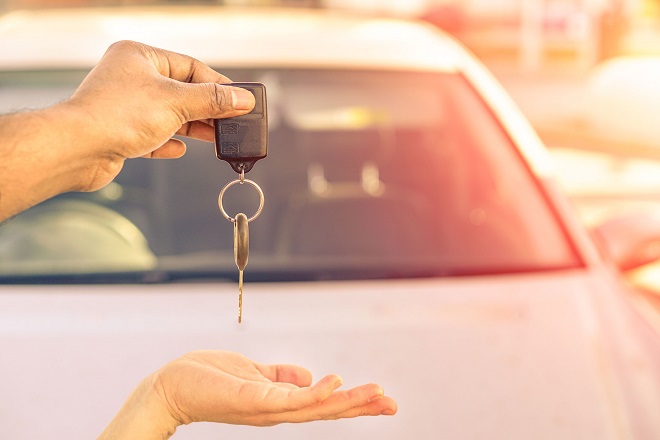 At Aviva, we try to make the process of transferring your insurance to your new car as easy as possible with our online MyAviva car self-service tool. If you haven't registered yet, you can do so now, by clicking here all you need is your Client/Policy Number. Already Registered?
Simply log-in to MyAviva Car and get started. Not only is the process quick and simple, you'll also save the €25 administration fee.
Why is it important to transfer ownership as soon as possible?
Any car sold or traded-in must have the change of ownership registered. Failure to transfer ownership to the right person can cause issues for both parties involved in the sale: As the new owner, you don't want to be missing the correct documentation when you need it; and as a former-owner you don't want to be tangled up with irrelevant information (or worse, fines!) Additionally, failure to notify the Local Motor Tax Office of any changes in the ownership, including disposal of a vehicle, may incur heavy penalties.
If the car was first registered after January 1st, 1993:
Private Sale: You should complete the appropriate section on the reverse of the Vehicle Registration Certificate (VRC) ensuring the new owner details are fully completed along with signatures from both parties and the date of sale. Then send the document to the Department of Transport (Note:  - not the motor tax office). Form RF105 must be completed by both buyer and seller. It is then the responsibility of the seller to send the VLC to the Department of Transport, Tourism and Sport for updating.
Sale Through Dealer: When you sell your car to a car dealer, you must give the dealer the Vehicle Registration Certificate/ Vehicle Licensing Certificate and complete Form RF105, with the dealer. The Garage Identity Code must be included on the form for it to be processed. You should then send the signed RF105 to the Department of Transport for updating.
In both cases, the Department of Transport, Tourism and Sport will post an updated VRC to the new owner.
Is there a fee for registering a car?
No, there is no direct fee to pay when it comes to changing the ownership details of a vehicle. However, you may have to pay a small fee if you need to replace any lost or misplaced documents. If you do need to replace lost documents, you will need to complete Form RF134 in the presence of a Garda and return it, along with the required amount, to the tax office.
Where to contact:
Department of Transport, Tourism and Sport
Shannon
Co. Clare
Phone No: 0818 411 412
Email: motortax@dttas.ie
Web: https://www.motortax.ie/OMT/
Now that you've got switching your car ownership sorted, take a moment to manage your Car Insurance, to make sure that your new car has all the cover it needs before you hit the road, click here.
Sources for article: