We all like when the time comes to trade in our old reliable car for something a little shinier and newer. Buying a new car, previously owned or not, is a big financial move, so you need to make sure you spend your money wisely. Believe it or not, while colour might be the most fun aspect to think about, it's not the most important!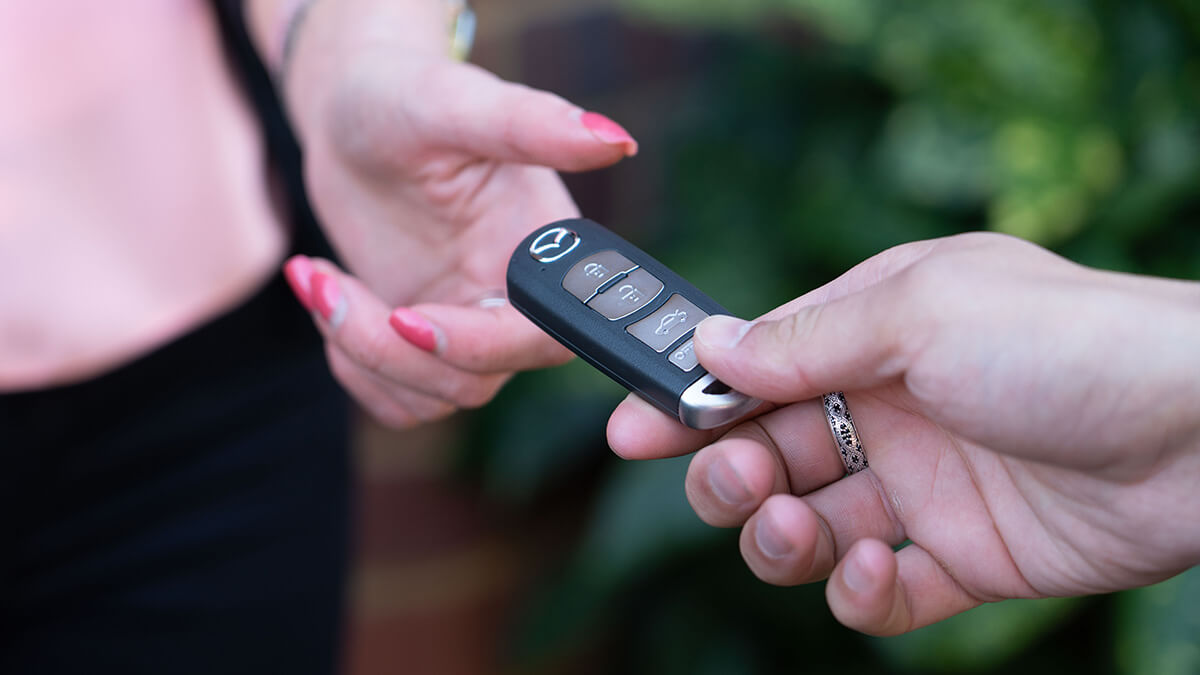 While road safety and value for money are top of our list, a factor that's often overlooked is depreciation. What exactly is car depreciation and how can you slow the process? We spoke to motoring expert and journalist Geraldine Herbert to get some answers.
What is depreciation?
Depreciation is the rate at which your car loses its value over time. Depreciation occurs because of the wear and tear that happens to your car. The bad news, cars generally lose between 40% to 50% of their value in the first three years of ownership. The good news, there are steps you can take to try and slow the rate of depreciation, some of which you probably would never have thought of!
What impacts car depreciation?
Time
There isn't a specific depreciation formula, or one size fits all rate of depreciation for every car on the road. New cars typically depreciate from the moment you drive off the forecourt. The drop in the value of your car will vary between the make and model, but generally anywhere between 15-35% of the value is lost after the first 12 months. The rate slows from the third year onwards and by about the seventh or eighth year, depreciation is insignificant.
Mileage
Reducing your mileage will greatly affect depreciation; the more miles you clock up, the more the value of your car will drop. This is of course unavoidable in many cases, but simple solutions to this are walking where possible, taking public transport or carpooling. Check out our article on mastering back to school carpooling here.
Brand
The brand of car you buy has a big impact on its resale value. The best way to get an idea of how quickly a car will depreciate is to compare the price of a new model with the price of a three-year-old version of the same model.
Paint colour
The most common car colours found on Irish roads are silver, black and grey, so it's safer to stick with one of these when thinking of your car's resale value. 'Sunset orange metallic' may be easily spotted in the supermarket car park, but it may be a difficult one to sell on! When you're looking to replace your car, have a look at our guide on what to consider when buying a used car.
Fuel choice
The future depreciation on petrol and diesel cars will be impacted heavily by the Government policy encouraging our move towards electric and hybrid car models. Electric and hybrid cars may be more resistant to losing value in the long-term because they are cheaper to run.
Service history
It's important to have as complete a service history for your car as possible. The more guesswork you can take out of your car's history, the higher the resale value.
5 tips to improve your car's resale value
Monitor your mileage. Swap a drive to the shops for a walk or cycle instead, where possible.
Take good care of your car. Damage and excess wear and tear will reduce its value.
Choose the right options when you're buying a car. Splurging on less important features might cost you in the long run with a lower resale value.
Get the timing right. Convertibles tend to be in demand during the summer months while a harsh winter means a 4x4 will be sought after.
You've looked after your car, now look after your car's insurance. Buy your car insurance online and we'll give you a 15% discount.1