Nothing says summer quite like an epic family road trip. Whether you're after a drive along the coast, an adventure through a valley, or to soak up some history, we've gathered some inspiration with four of the most scenic driving routes in Ireland.
But no matter where you go on a road trip, it's important to be organised. There are a lot of things to consider when making a road trip checklist. Rest stops, jumper cables, and making sure you have cell service for Google Maps to work are just some of the essential things to remember when planning an adventure in the car. 
Regardless of But no matter when or where you're hitting the road, there's the small matter of packing for a road trip to think about. It can be easy to forget many of the essentials, but we've got you covered with our foolprooffool proof list. Once you've packed these easily forgotten, but nevertheless essential road trip items, you can sit back, relax and enjoy the view. 
From hand sanitizer to water bottles, here is our ultimate road trip packing list for your next big car ride with the family.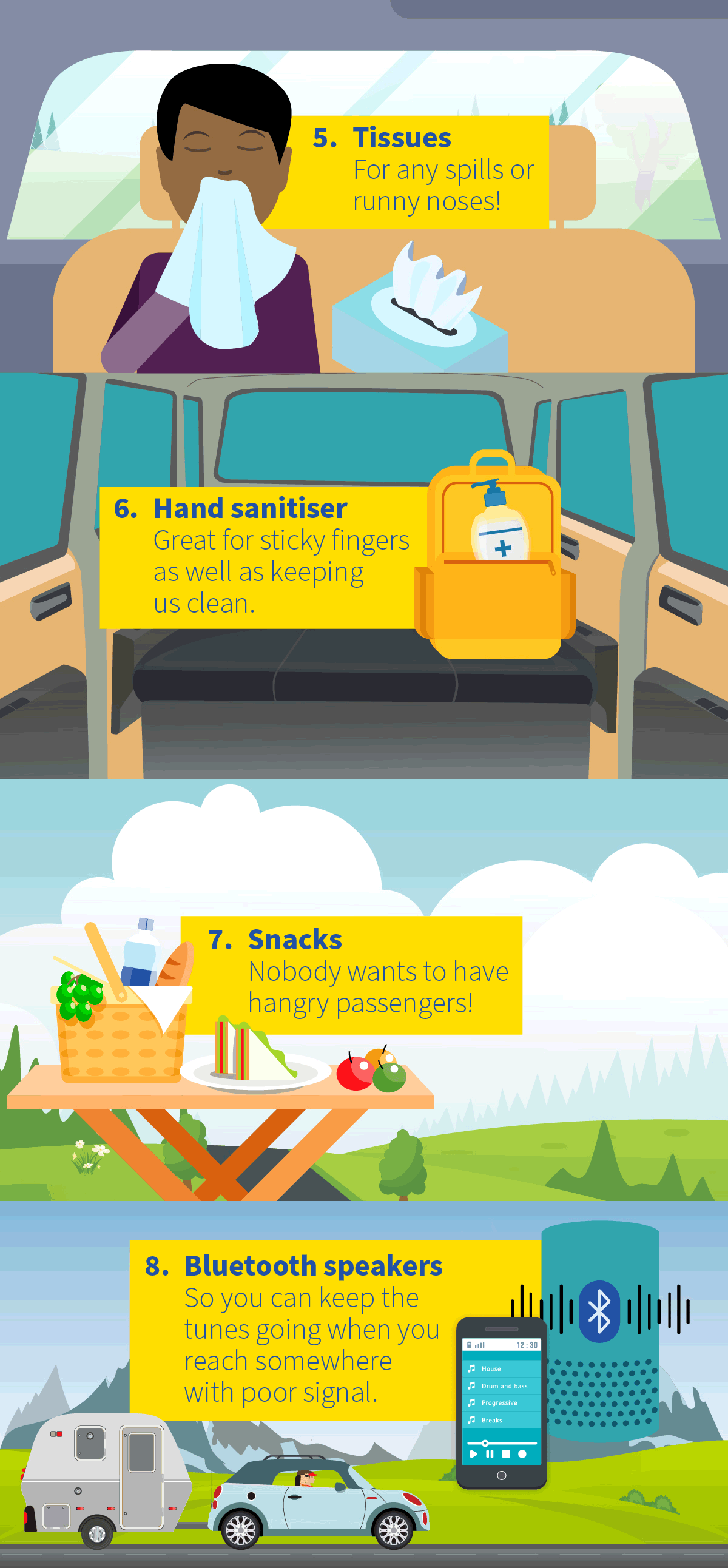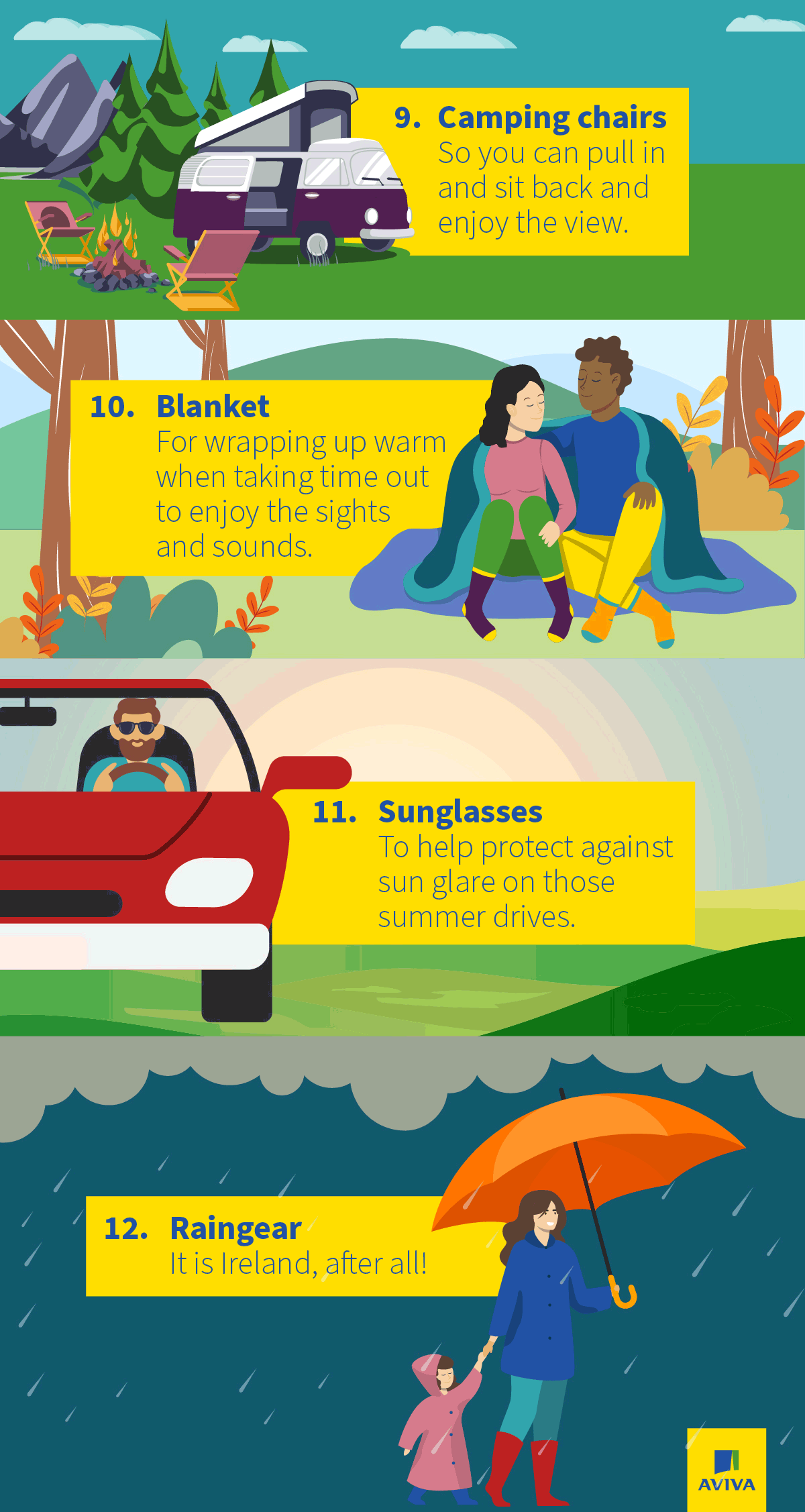 Now that you know what to pack, why not include your four-legged friend? Check out some top accessories to keep your dog safe while on a road trip.
While nobody wants to find themselves in car trouble, we're here to help if you encounter an unexpected breakdown. With Aviva car insurance, breakdown rescue cover comes as standard on your policy so we've got you covered, 24/7.