Motor tax (also known as car tax or road tax) is a legal requirement in Ireland; you can't drive on public roads without it. Just like your insurance, it's a fixed expenditure to be factored in for each and every year – and, also like your insurance, is impacted by the type of car you drive.
If you're wondering exactly how it works – whether you're looking to get your first car on the road or renewing for the umpteenth time – we've broken down everything you need to know about motor tax in Ireland.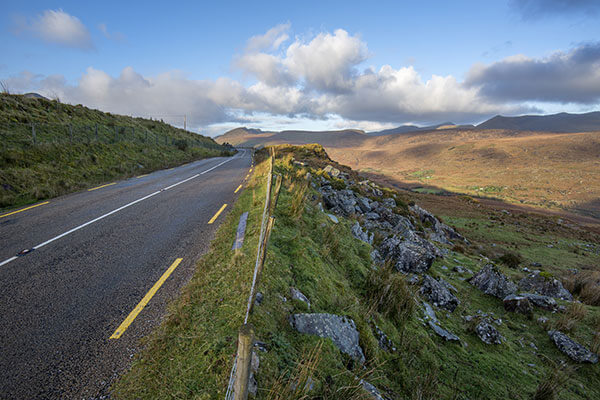 Motor tax rates
With dozens of different bands to calculate your motor tax, you could be forgiven for finding the whole thing overwhelming – but it's actually relatively straight-forward. Cars registered before June 30, 2008 will be categorised by engine size; those registered after that date will be split by levels of CO2 emissions. 
You can find tables covering all the ins and outs of motor tax on the Government website. The good news is that you won't need an in-depth knowledge of your car's engine when you go to pay your tax, your Vehicle Registration Certificate (VRC) contains both the engine size and the CO2 emissions to help you to work out what you'll pay.
Taxing your car
As usual, there are a variety of ways to tax your car; online, you can visit your local motor taxation office or you can also request and complete the forms by post.
To renew your motor tax, it's a straightforward process if there are no changes in ownership or the car details; you'll likely receive a reminder notification about a month in advance. If you don't, you can check your status online or in person, and make sure you're on top of things.
When taxing a car for the first time, you must ensure that your name is on the VRC. A registered dealer will take care of this process for you, but if it's a private sale, make sure the seller completes and signs the change of ownership section, so that a new VRC can be sent to you; without it, you won't be able to tax your new car. 
Exemptions and refunds
In some select cases, you may find that a car is exempt from motor tax; for example those that fall under the Disabled Drivers and Disabled Passengers (Tax Concessions) Regulations.
There are also certain circumstances in which you may be in a position to claim a refund on tax paid; if your car has been scrapped or written off, if it's been stolen, or if it's been taken off the road (officially, that is, with the completion of an RF150 form to declare as such). 
There'll need to be at least three months left before expiry of the motor tax to qualify for this type of refund.
I'm taxed - what now?
The first thing you'll need to do is display your motor tax disc in the windscreen of your car; even if you're fully paid up, a failure to display your disc is a motoring offence with a fixed charge fine that can be issued by either a traffic warden or Gardaí. If, somehow, you lose or misplace it, a replacement can be sought by filling out a form with a Garda witness at your local station and paying a €6 fee.
And while many drivers will receive notice when their renewal is due, along with the requisite forms to be filled, it's not guaranteed. If it's getting close to the expiry of your tax, it's best to make enquiries; it's your responsibility to make sure that your car is taxed.
Finally, if there are any relevant changes in circumstances – in ownership, or to the engine of your car – it's vital that you declare them. An engine modification will require a Change of Particulars form (it may change the band into which your car falls), and a new owner – even if a family member or friend – must have the car, and the applicable tax, registered in their name.
Taken care of your motor tax? Let Aviva look after your car insurance. Get 15% off when you buy online; get your quote today.1
We encourage our customers, where possible, to make use of our online options to access any help you need. If you have a query you can reach us via our contact forms. MyAviva is an online self-service portal available to all our home and car insurance customers.
For car insurance, it takes Aviva.