Aside from being a bit obsessed with making our homes look good (have a look at the top five interior design trends for 2020!), we're always looking for ways to help you keep your home as safe as possible. Carbon monoxide is a colourless, tasteless, and odorless gas that is poisonous and very dangerous. It's important you know what causes the release of carbon monoxide in your home, the symptoms of carbon monoxide exposure, and how to prevent it from happening.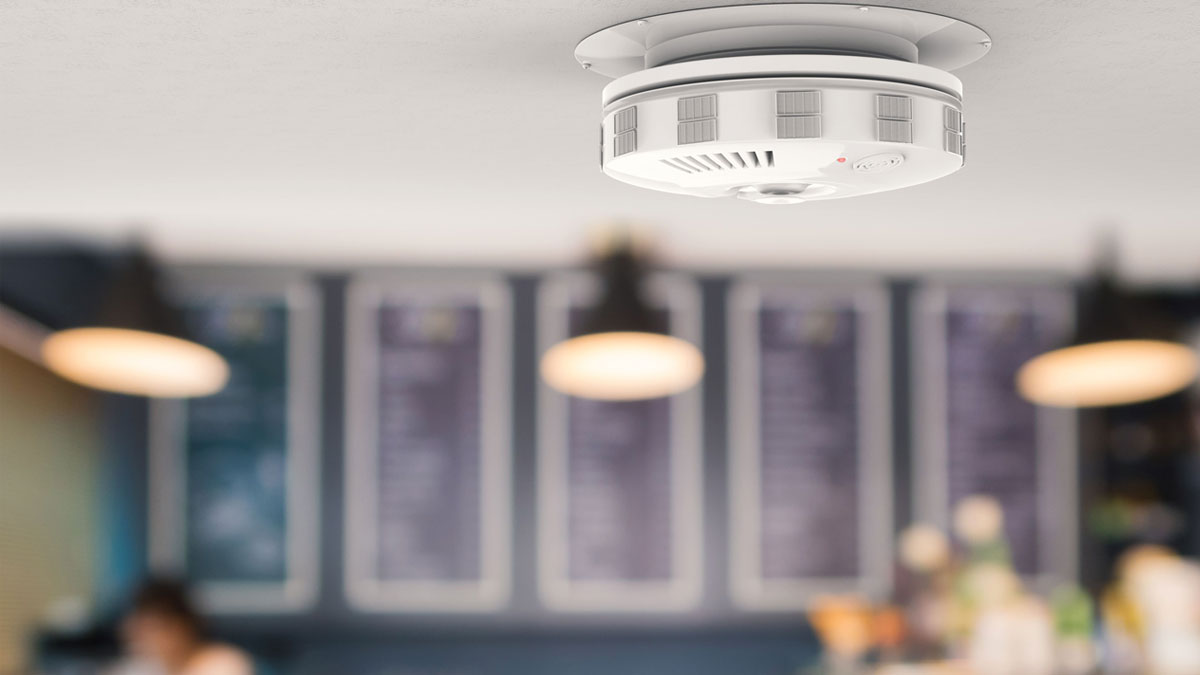 How is carbon monoxide produced?
Carbon monoxide is produced when fuels like coal, gas, oil or wood do not fully burn because of faulty or incorrectly installed appliances such as stoves and boilers.
What are the signs of carbon monoxide in your home?
It's difficult to pick up on the presence of carbon monoxide in your home because it has no taste, smell or colour. However, there are a number of signs you can look out for:1
Stains, soot or discolouration around a fuel-burning appliance
Condensation on your windows and walls
A strange smell when an appliance is turned on. This won't be the carbon monoxide itself but the malfunctioning appliance can produce other fumes
A yellow or orange flame instead of the usual blue on a gas appliance
Make sure you take a look at how to prevent the escape of water in your home, while you're here!
What are the symptoms of carbon monoxide poisoning?
The most common symptom of exposure to carbon monoxide is a headache. You might also experience chest pains, diarrhea, nausea, dizziness, fatigue, drowsiness and confusion. These symptoms can worsen and result in collapse or loss of consciousness.
The effects of carbon monoxide will vary for each person depending on their exposure to the gas. If you experience any of these symptoms and think it could be carbon monoxide related, immediately stop using any fuel-burning appliances, ventilate your home and seek medical attention from your GP straight away.
What treatment is given for carbon monoxide exposure?
Usually, you will be given oxygen treatment in hospital. This means you'll be given a mask that will push 100% oxygen into your body, so it can quickly replace the carbon monoxide you've been exposed to. 100% oxygen is an effective treatment because the air around us only contains about 21% oxygen on average.2
How to prevent carbon monoxide leaks in your home

Preventing carbon monoxide in your home is straightforward.
Make sure all your fuel-burning appliances are installed by a qualified professional
Take good care of all these appliances and have them regularly serviced by a professional
Keep your rooms well-ventilated and ensure no air vents are blocked
Get your chimney or stove flue cleaned at least once a year
Buy a carbon monoxide alarm for your home
Keeping fuel safety at the top of your mind, have a look at our fire safety tips for your home.
At Aviva, we know how important your home is to you. That's why we're committed to protecting it to give you and your family peace of mind. Buy Aviva home insurance online and get 15% off. Get your quote today.3