Last year was a year like no other; one where we've truly learnt the meaning of the phrase "there's no place like home". Our home has become the centre of our worlds, acting as the boardroom, classroom and gym. With all these new roles to play, we've had to completely re-imagine our living spaces to suit our lifestyles – and the trends when it comes to interiors reflect as much.
Interior design trends in 2023 are focused on Arcs and curvy shapes, minimalist stye, natural lighting, textures and calming colours. Take a look at our top five trends you need to know for the year ahead.
Top Five interior design trends for this year
Outside in
We've never appreciated getting out for a walk and getting some fresh air more. As many of us ventured into the great outdoors, our appreciation for the natural world has grown – so why not bring some of that natural healing into the interior designs at home? Whether it's the kitchen or the bathroom, something pretty and potted can be the perfect addition – plus it can be a great hobby to care for them and help them grow. From your own DIY herb garden to lovely additions to the windowsill, there's no shortage of ways to go green.
Another way we'll see the outdoors coming in is through the use of natural textures; stone, glass, wood, ceramic, wicker and hemp are all going to be noticeably more popular in the coming year.
The home office
Whether you're lucky enough to have an entire room to spare or have to make do with a humble nook in the living room, working from home is the new way of the world.
We're all now familiar with the most important feature of any home office, the background to your video calls! This year, gallery walls are set to be a big working from home trend, so frame and hang up your favourite print purchases to show off your style and personality. The Jam Art Factory stocks a wide range of beautiful prints by Irish artists.
Also, if you're sitting in front of a computer for eight hours a day, then choosing a functional desk and chair is vital. For small spaces, fold-down desks are a practical, space-saving choice. Irish company Home by Notions offers a range of options, or check out Ikea for a wall-mounted solution.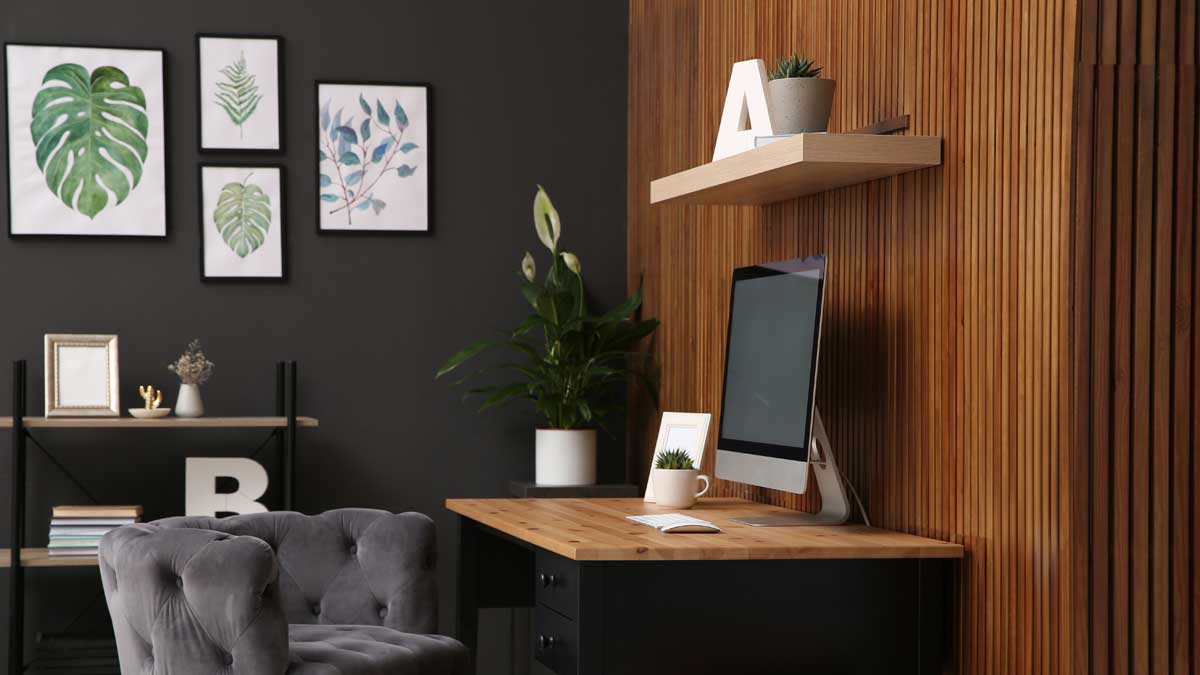 Bold bathrooms
Your bathroom may be the smallest room, but this year it's all about packing a punch.
Bathroom trends will centre around creating your own at-home oasis. Statement features like open walk-in showers, waterfall taps, and free-standing roll top Victorian baths are all set to be big players this year.
For smaller changes, be bold with your décor. Add colourful pops to your bathroom from soap dishes to toilet brush holders, embrace botanical wallpaper, or install a back-lit mirror to give your bathroom that tropical spa feeling this year.
Knock on wood
The connection to nature continues in the kitchen, as we see the inclusion of wood becoming a big trend this year.
The use of natural wood such as walnut and pecky cypress (amazing, textural wood with oblong holes, like a stretched long sponge) for kitchen cabinets are set to rise in 2023 as they add warmth and texture. If you are more eco-conscious, a reclaimed wood countertop is sure to impress – while still adding that welcoming touch.
Simply adding some smaller wooden finishes like breakfast stools, shelves or even chopping boards can give your kitchen that cosy, warm feeling.
For more ways to add warmth to your kitchen have a look at our ideas on how to maximise natural light in your home.
Calming colours
Neutral colours are once again leading the way for 2023; that much is not a surprise. This year, however, there's a shift to warmer tones such as honey, almond, and tan – cosier options that are comforting and grounding. The understated shades are perfect for creating an intimate space where you can unwind and relax from the changing world outside.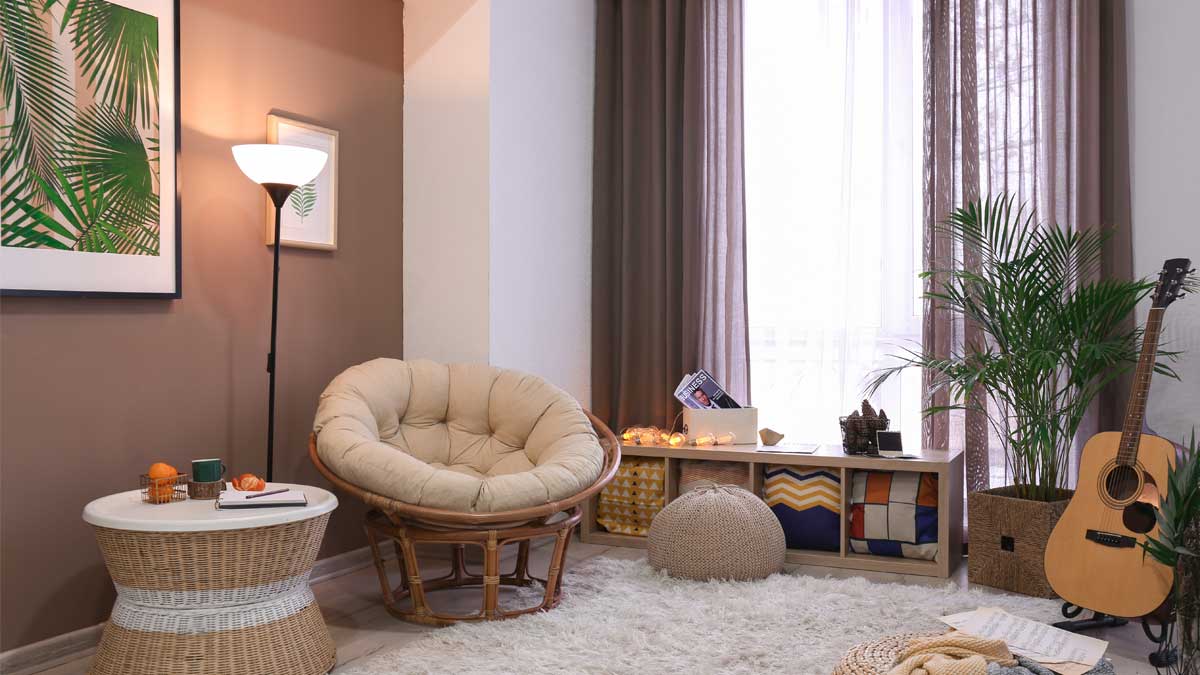 If you are looking for more help on painting check out our tips to getting it right.
Decorating isn't all you can do to look out for your home. Buy home insurance online and get 15% off. Get your quote today.1
We encourage our customers, where possible, to make use of our online options to access any help you need. If you have a query you can reach us via our contact forms. MyAviva is an online self-service portal available to all our home and car insurance customers.