This Summer we've been inspired by the Netflix series 'Tidying up with Marie Kondo' which brought the organising and decluttering genius of Marie Kondo into our homes!
If you're anything like us, you enjoy trawling through Instagram, Pinterest and various magazines for home-inspiration and tips. There's no shame in drooling over the gloriously neat and tidy kitchens, bedrooms and living rooms looking back at you! It's also easier than you might think to create the same kind of spacious and clutter-free aesthetic in your own home.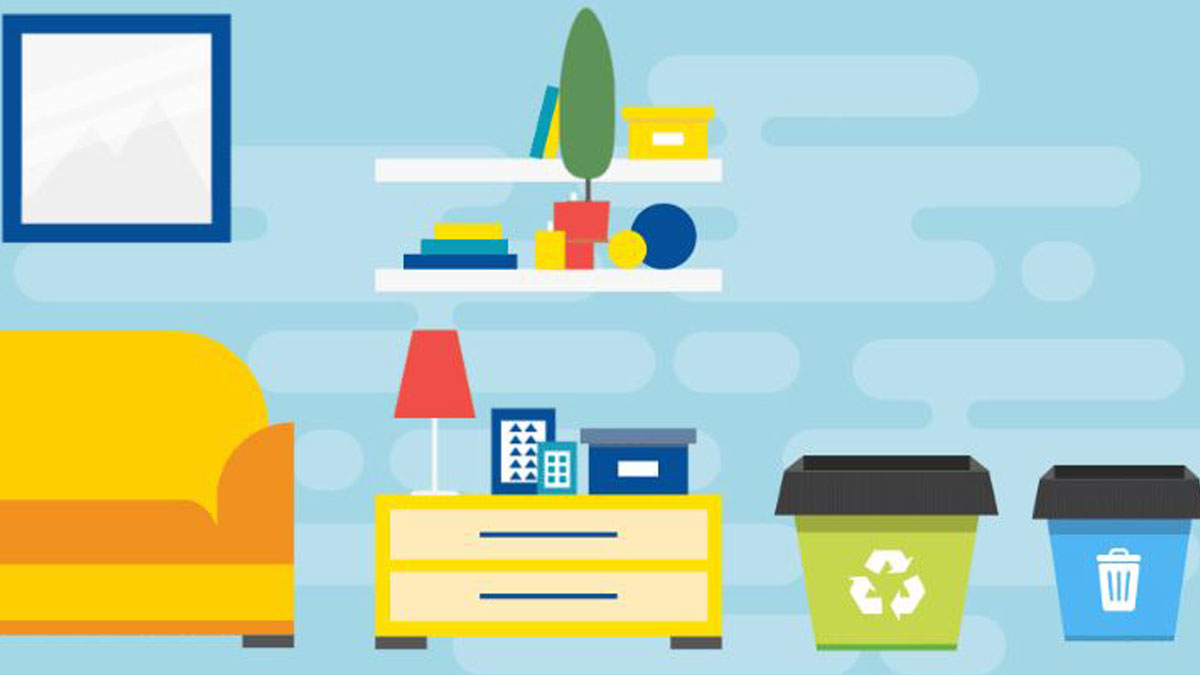 Our five tips will make decluttering and managing your home quicker, easier and, for some of us, even fun!
Your wardrobe:
For every item of clothing in your wardrobe, ask yourself, "Have I worn it in the last year?" If the answer is no, it can go. Anything discarded can be donated to a charity shop or you can even make some cash. Check out if there is anywhere near you that offers a price per kilo of clothing donated and earn yourself a little profit! You can also try sell your items online through places like ASOS marketplace or through the smartphone app Depop.
Your kitchen:
Put all your kitchen bits and bobs into big cardboard boxes. Take and leave out any items as you use them. If, after two weeks, some items are still in the boxes you should donate them to your preferred charity shop or even to friends or family who would have a use for them. These can also be great sellers in a car boot sale and help make a bit of extra money.
Make a clutter bowl:
There are some knick-knacks and small bits you'll need to hang on to, like keys, spare cables and emergency coins. Choose a bowl and designate it as the one place in your home that you keep these kinds of things.
Make a special space:
Everything in your home should have its own specific, allocated space. If there are any items that seem to always 'float' around or constantly change position, they're creating clutter and should go.
The five challenge:
You can try this challenge in every room of your home. Give yourself just 10 minutes to choose 5 items that need to be dumped or recycled, 5 that you're going to donate, and 5 that you're going to place back in their proper space. Doing this quickly without giving yourself time to dawdle and change your mind will cut a serious amount of clutter you no longer need.
It's no secret that we're fans of all things home DIY in the home – for proof see here for some DIY painting tips!
At Aviva, we protect the house you've made into a home – it's our thing. We're also big on savings, if you haven't already insured your home with us, simply buy online and get 15% off.1
If you choose to insure both your home and your car with us, you'll get 15% off both policies. We'll even throw in free travel insurance for a year.2 Find out more here.
Get more information on Aviva home insurance.