Everybody's got their own likes and dislikes when it comes to making changes to their home – but no matter what your preference, nobody wants to devalue their property in the process. Quite the opposite, in fact; whether you're thinking of selling up soon or way down the line, you'll want confidence that any improvements you make will pay off when the time comes.
And while trends may come and go, there are some changes that are sure-fire winners when it comes to adding value. With all of these, though, the golden rule is that if you're doing it, do it right. Ensure that all DIY or home improvements undertaken meet the standards required by health and safety regulations, and call in certified professionals for jobs that you cannot safely do yourself, or that you aren't qualified to do.
Without further ado, check out seven smart options below...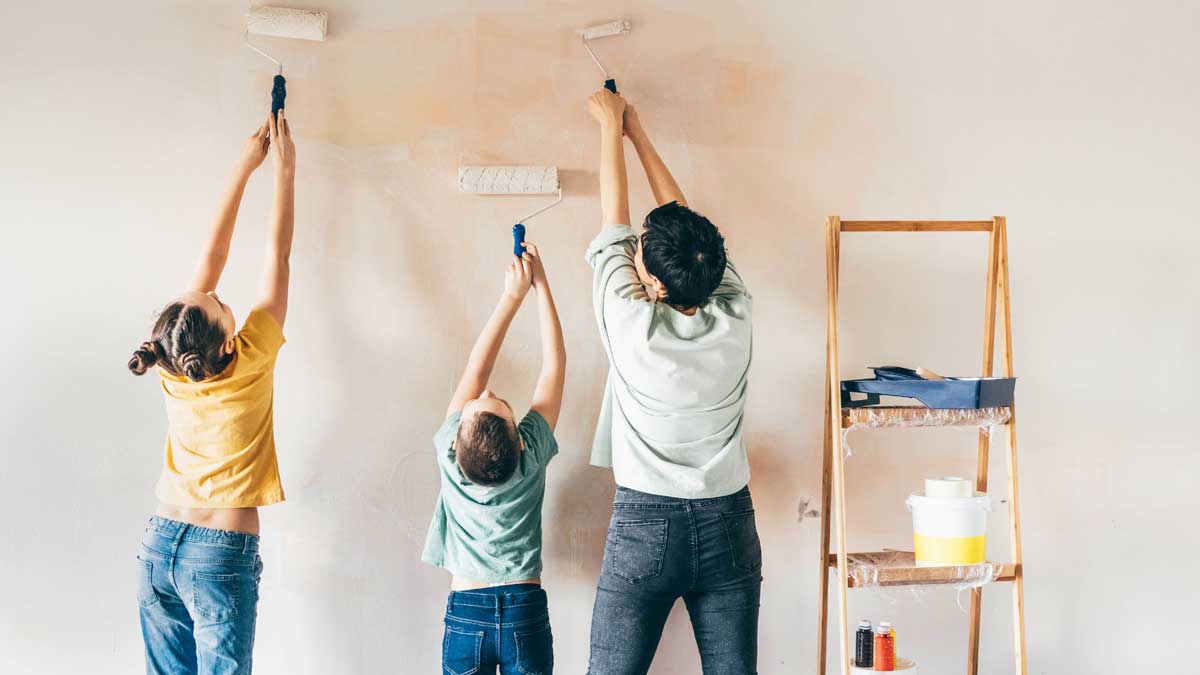 Care for your kitchen
For many people, the kitchen is the heart and soul of the home – which means it comes under extra scrutiny when buyers come knocking. There's a reason 'mod cons' has entered our everyday vocabulary, and it's still top of the list for lots of prospective buyers.
Be warned: a complete refit is an expensive option and is unlikely to pay for itself if you're selling soon. The good news, though, is that you don't need a full-scale remodel to make your kitchen more attractive. Painting cabinet doors and replacing worktops are relatively inexpensive and can completely transform your space; the same goes for new tiling and stylish splashbacks.
Add bathrooms
When it comes to worthwhile investments, it's often the smallest rooms in the house which can add the most value. Particularly, when the number of en suites and guest bathrooms in homes have become far more common than days gone by. Look under your stairs and at utility rooms as potential spots for a new loo or wet room or explore the possibility of constructing a new WC using a slice of space where two adjoining bedrooms meet.
If you're looking at revamps or renovations, keep it simple; much like the kitchen, expensive fittings may not return a profit, and viewers can have their own tastes. As a rule of thumb, you can't go wrong with white – and here's some inspiration if you're going that direction...
Embrace energy efficiency
There's no shortage of reasons why making your home eco-friendlier is such a great idea, from cheaper bills to doing your bit for the earth; perhaps that's why it's such a valuable change to make. Investing in insulation and renewable energy sources can be beneficial in the short and long-term, and your home's Building Energy Rating (BER) is guaranteed to have an impact on your asking price.
The best part is that you've got plenty of options on how to go about improving things – check out some tips on improving your BER – and financial assistance along the way, too, courtesy of SEAI grants.
Convert and extend
As a general rule, an increase in the size of a usable area will correspond with an increase in value – which means that anything to add square footage to your home is a smart move. Loft conversions are a perfect way to use space that's already there; the same goes for converting a garage into a spare bedroom.
An extension, meanwhile, can radically improve your home's market value, and may not be as complicated as you might imagine; for instance, many of these alterations won't require planning permission.1 Before you get going, read some tips on what to think about from expert, architect, and interior designer, Denise O'Connor.
Take special care if you're tempted by the addition of a conservatory. As well as varying dramatically in price and style, issues like heating, shade, ventilation and more can make for quite the balancing act. If it's too hot during summer, or cold during winter, it might end up a bit of a waste, while any addition that doesn't fit with your home's general aesthetic may prove a negative.
Provide parking
Off-street parking is an absolute must-have for many buyers and is widely regarded as being a massive factor in determining asking prices – especially in more built-up urban areas. If you've got a garden or lawn area that can be paved to create a place for a car, then it could be one of the most worthwhile updates you ever make to your home.
Now, do note that it's a sizable job; you'll need planning permission to start, professionals to carry out the work, and pricing can vary. The return though, will more than likely make it a very sound investment by the time you're looking to let or sell the property.
Every little helps
Often, major renovations are needed because minor things were missed along the way; a tiny leak that ended up causing significant structural damage, or a flickering light that signalled an imminent wiring disaster. A new crack in the wall or damp patch you haven't noticed before; these are things to get on top of sooner rather than later.
Not only will a proactive approach increase your home's chances of passing inspections with flying colours, but it will also be a far more economical option than waiting until things deteriorate to the point where a big job is required. Replacing a cracked roof tile might seem like a pretty tiny job, but it could prove hugely important over time...
Crank up the curb appeal
As much as in-depth engineering inspections will impact your home's value, there's also plenty to be said for the superficial; you'll want a little 'wow' factor to charm potential buyers, too. Initial impressions really do count for a lot, so carefully consider what people will see at first glance.
Make sure your exterior is well kept, with the lawn mowed and trees trimmed. A fresh coat of paint is never a bad idea both inside and out, while tatty carpets or rugs will only serve to lower your home's appeal.
If you fancy some inspiration, check out seven suggestions on how to go about it. While your insurer doesn't need to know about cosmetic changes to the interior of your home, like painting or re-tiling, it's a standard condition on most policies that you have to inform your insurer about any structural renovations or alterations before you start them. This includes things like room extensions or attic conversions.
Whether you're selling soon or staying put, you'll want to know your home is protected. That's where Aviva home insurance can help. Buy home insurance online and get 15% off. Get your quote today.2