There's nothing like relaxing in the comfort of your own home, surrounded by your nearest and dearest. Did you know it's easy to make any room in your home appear larger, without needing to knock down any walls or build an extension? The experts of DIY at Tradesmen.ie explain how you can make a room feel larger and create a feeling of space with some very clever tricks!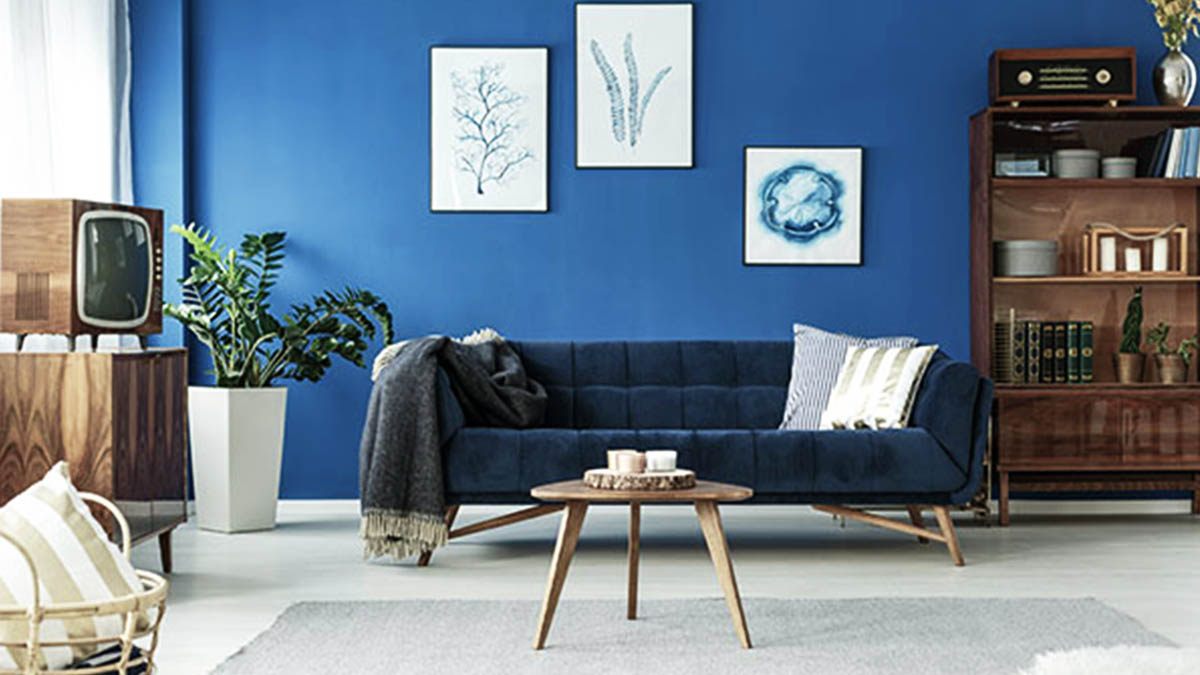 Window Treatments
Try to stay away from overly large curtains that swallow up the walls and windows in the room. Lighter fabrics, especially those that are similar to a light wall colour, will open up the room and are less obtrusive. During the day, keep the curtains tied back fully so you can maximise the natural light coming into the room.
If your room is very small, or the windows themselves are small, Roman blinds will work well. They are neat and tidy and won't take up any floor space.
Mirrors
Mirrors reflect light, making a room appear brighter. And appearing brighter equals appearing bigger! Hanging multiple mirrors on a wall in a haphazard fashion, or one large mirror, can make a room feel almost twice the size. Metallic or mirrored furniture will offer similar effects.
Furniture Legs
When purchasing sofas, armchairs, coffee tables or chairs, choose those with long legs rather than designs that reach the floor. Being able to see the floor under your furniture creates a sense of larger space within a room.
Goodbye Clutter
It's easier said than done to get rid of clutter from a room, but you have to try! If you haven't used something in the last year, consider passing it on to a local charity shop or that friend who always comments on how much they love it. Keep surfaces like shelves and mantelpieces sparse to maximise the sense of space.
Choose fewer, but larger, pieces of furniture over multiple smaller pieces. Big furniture will make more of a statement and demand the attention more than the size of the room.
Multi-purpose Furniture
Purchasing furniture (or simply multi-purposing furniture you already have) that can fulfil at least two functions means you won't need as much items in a room. A coffee table with inbuilt storage is a great example, or an ottoman, which can be used for storage, as a coffee table, a footstool or an extra seat for visitors. A bedroom ottoman can double as a laundry basket or storage for extra blankets.
Fold Away Furniture
If you don't regularly have a need for a large table, an extendable or fold-down table is a very effective way of saving space and creating more room within your home. Stackable chairs or stools for a small kitchen or dining room will have the same result.
Colour and Pattern
Decorating your room in lighter colours will drastically affect how large your room will look. Pops of colour throughout a room work well, just make sure you don't choose too many competing patterns or you could find yourself with a headache! Plain or lightly patterned fabrics will create a look of more space; busy patterns will do the opposite.
Wallpaper Design
If choosing wallpaper for a room, selecting a design with vertical stripes will make the ceiling appear higher and create a look of more space in the room as a result of this. If the room is quite narrow, this wallpaper style might be a bit harsh. In this case choosing light coloured wallpaper will create the desired effect.
This article originally appeared on Tradesmen.ie.
Don't stop at making your rooms appear bigger, why not discover how to maximise the natural light inside them too? Click here for more expert tricks and tips.
A bit of DIY isn't all you can do to look out for your home, click here for information on the benefits of Aviva home insurance.