You might have just secured your driving licence, or you might have had it in your wallet or purse for years, but do you know what the information on it actually means? One piece of information on your driving licence is your driver number, and it's good to be familiar with this. Which number is it? What is it used for? We've got it all below.
What is a driver number and where is it located?
A driver number is the nine-digit number on your driving licence. It's used to track your driving history. If you have a plastic driving licence, this number is found in field 4d on the front of your licence. If you still have a paper driving licence, this number can be found in field 5.
What is my driver number used for?
Your driver number is like your driver identity. If you get any penalty points, these will be found by searching your name and driver number. Your driver number never changes, regardless of you renewing your licence or getting a new car. Think of it like your driving fingerprint!
What's the difference between a plastic and paper driving licence?
The new plastic card has a higher level of security features. It's less likely to get damaged and is recognised as a standard format throughout the EU.
Plastic driving licence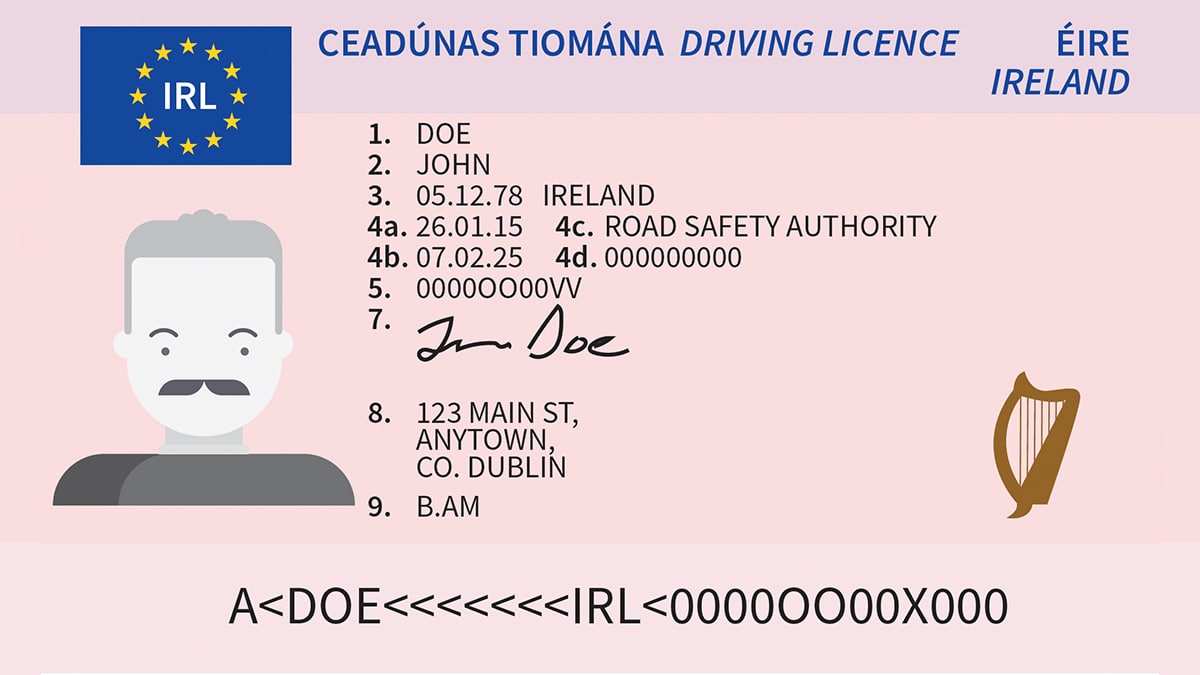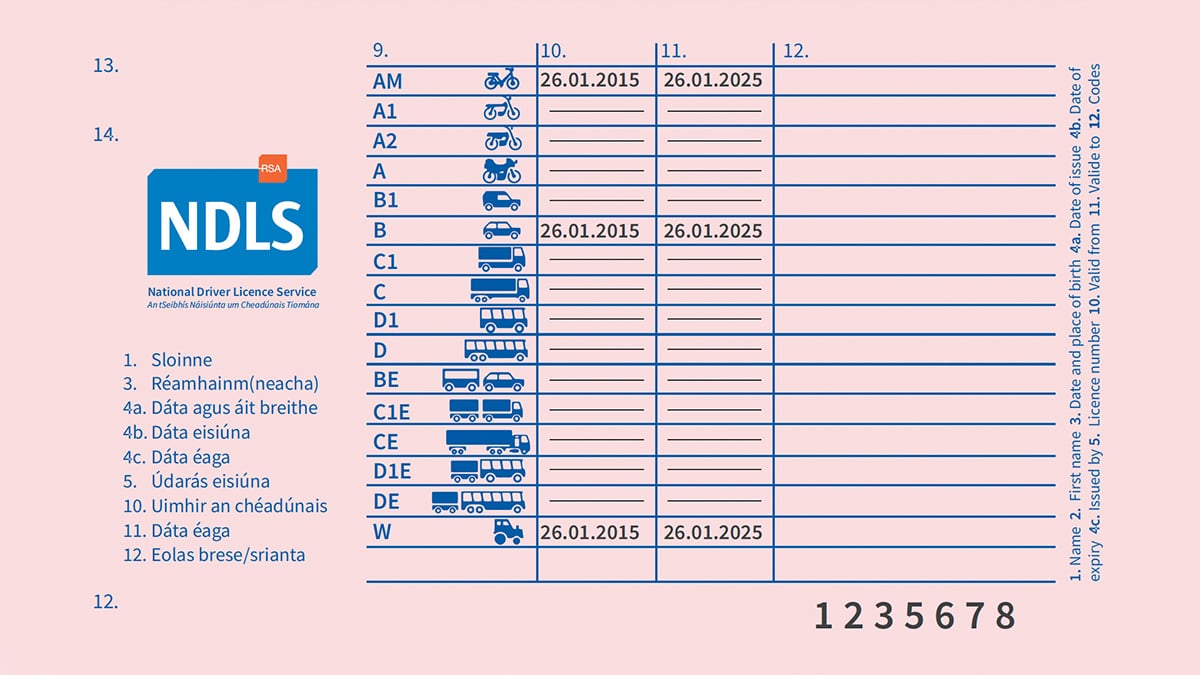 Paper driving licence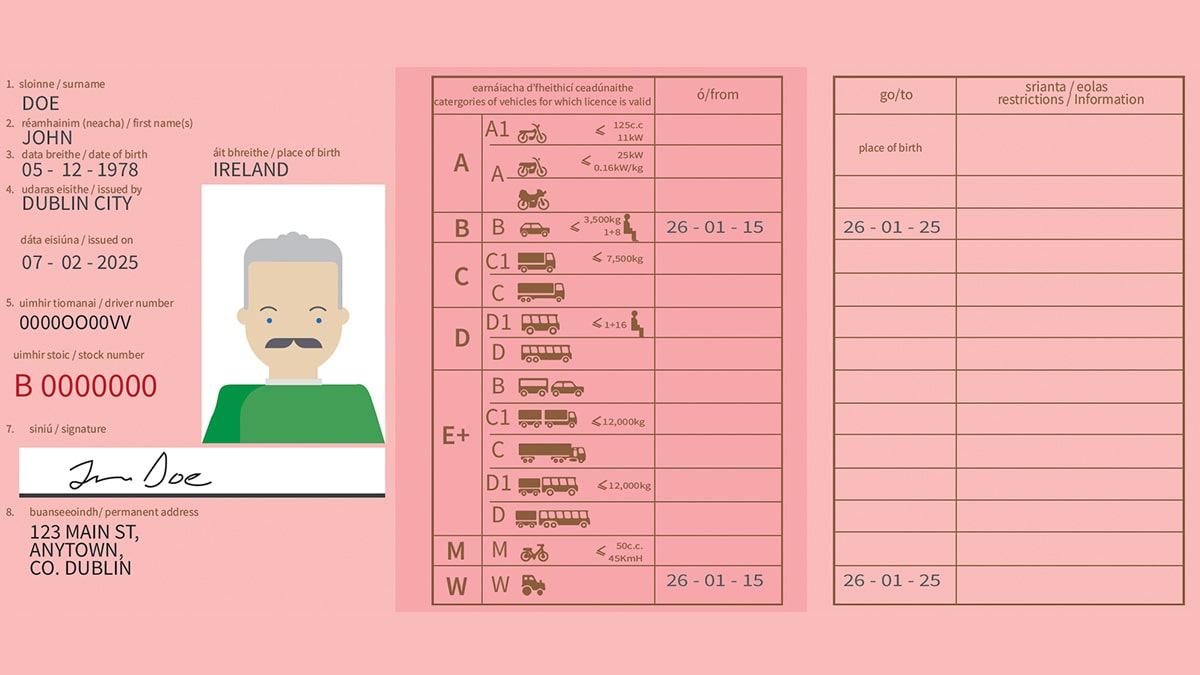 What are the other categories on the driving licence?
Surname 
First name
Date and place of birth
a. Date of issue
b. Date of expiry
c. Issued by
d. Driver number
Licence number
Photograph
Signature
Address
Vehicle categories
Date issued from
Date issued to
Additional information/restrictions
Administrative information
Optional for information in relation to licence or road safety
What are the different vehicle categories on my driving licence?
AM Mopeds and light quadricycles.
A1 Motorcycles with an engine capacity not exceeding 125 cubic centimetres, with a power rating not exceeding 11kW.
A2 Motorcycles with a power rating not exceeding 35kW.
A Motorcycles and motor tricycles.
B1 Vehicle not exceeding 550kg.
B Vehicles (other than motorcycles, mopeds, work vehicles or tractors) having a Maximum Authorised Mass (MAM1) not exceeding 3,500kg, designed and made to carry no more than eight passengers in addition to the driver.
C1 Medium-sized vehicle with a Maximum Authorised Mass (MAM1) not exceeding 500kg.
C Heavy goods vehicle with a Maximum Authorised Mass (MAM1) exceeding 3,500kg.
D1 Minibuses.
D Buses made to carry more than eight passengers in addition to the driver.
BE Vehicles as seen in category B, that also have a trailer where the Maximum Authorised Mass (MAM1) is not greater than 3,500kg.
C1E Medium-sized vehicle with trailers.
CE Heavy goods vehicle with trailers.
D1E Minibuses with trailers.
DE Buses with trailers.
W Work vehicles and tractors with or without a trailer.
When do you need to have your driving licence?
You need to have your driving licence on you at all times when driving. It's illegal to drive without it. You don't receive penalty points for this, but you can be fined. Speaking of,  Find out more about the various driving offenses that will land you with penalty points on your licence.
We offer flexible car insurance policies with great benefits and did you know, you can save 21% for simply buying online.1 Get your quote online today.
For car insurance, you're safe in the hands of Aviva.