I've been working as an architect specialising in the residential sector for many years – 10 years ago, if any of my clients said to me that we would control our lights, heating and home security remotely from our phones, I would have dismissed it as fantasy.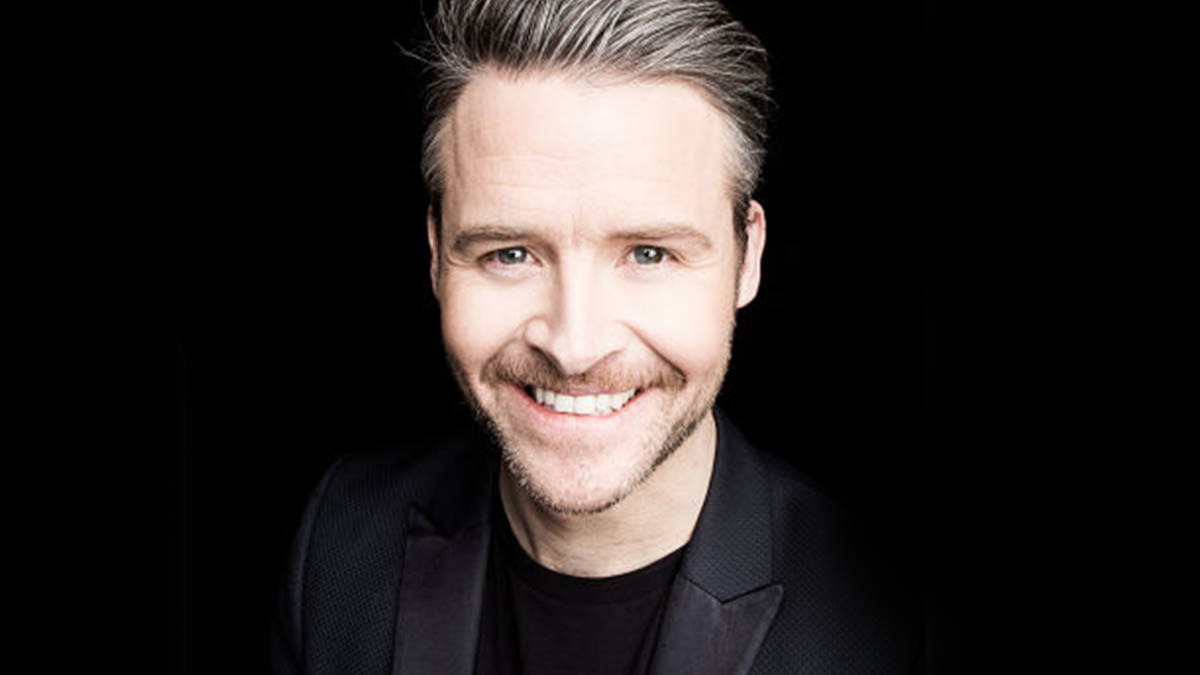 And yet, here we are… Aviva Smart Home aims to do just that, in one simple app controlled from your smartphone, and what's better still, the whole thing can be retrofitted into your existing home in 3-4 hours.
Just like that, you can be that person who turns up the heating at home when you're sat on the bus after a rainy day at work; sign me up!
I'm building my own house at the minute, so I jumped at the chance to try Aviva Smart Home out, and put it to the test!
Ultimately, that's what I'm interested in - the everyday use and benefits. I don't need another gadget, or something cool to show my mates. I love technology, but it has to mean something, it has to make a difference.
Background Confession from Declan
The idea of 'Smart Homes' has been around for ages in one form or another, with varying degrees of success. I'll be honest, it's never really been my thing. I always thought it was for those who wanted a shiny toy for their home, and it was expensive, so I looked upon them as purely a luxury item.
I always said I would be interested in smart technology when it 'smartened up', a bit… I knew that's what would make a difference to how we live, but it needed to become affordable and practical first. It needed to lose the stigma as merely a plaything, and integrate itself into the very fabric of home living. It needed to become essential; a must have, and only then, would it become a real game changer – for me, anyway!
I always considered the mainstay of smart home technology to be heat, light and security. In all homes, now and in the future, technology is no longer a luxury item, it really has become an essential part of how we live. I've seen a lot of systems claiming to revolutionise lifestyles over the last 10 years, so I'm all ears.
Aviva Smart Home Installation
So, you're ready to take a technological leap into the future - what's next? What's involved?
In terms of Aviva Smart Home being installed, it really couldn't be more straightforward. It takes around 3-4 hours and involves changing some hardware on your interior and exterior walls to encompass all the Smart Home items you have chosen. What I mean by this is - changing existing thermostats and alarm panels, the introduction of new CCTV cameras, smart plugs and a very smart video doorbell as well. The team are super conscious that they're coming into your home, so they work diligently and quietly. They talk through all of the system's options with you; the locations of sensors, colour of sensors (allowing them to blend into your door no matter the colour) the positions of cameras, the naming of your smart plugs and locations/functions of these (imagine - you can turn lights on and off remotely from the sofa, from upstairs…or even from the bus!) Once the team are finished you're ready to get started.
The next step is a tutorial from the team on how to navigate the Aviva Smart Home, trialling your newly installed kit making sure that everything is working as you want it to.
It's a remarkable piece of kit considering how quick and easy the installation process is. It's also entirely customisable - you can pick and choose how much tech you want, or indeed how little.
I chose to include 5 smart plugs and the video doorbell which are both really useful. Just think about it - doorbell rings with a parcel delivery but nobody's home - you get a notification straight to your phone, and via the App you can look at the person at the front door and talk to them (and tell them to leave it with the neighbour next door). Since being installed, this has already happened, so the instant gratification box is ticked for me right off the bat!
Instant Gratification
The benefits are pretty instant, remote video doorbell being the perfect case in point. The heating controls are just about the most useful piece of technology you can add to your home right now - so just go and do it – if your home is eligible, of course. With Aviva Smart Home, you get a home assessment before install so you can see if this is possible in your home. Wall mounted heat control timers can often be difficult to understand for a lot of people... well for myself anyway.
Trying to set and re-set the heat timers drives my Dad mental. I've never seen a happier man when he was able to do all this from the comfort of the sofa, as well as instantly turn the heat up or down at will. Leaving on the immersion? Whilst on holidays? For the Irish family, the consulate would need to be called in for support - whereas now, just flick on your app and sort it out in 10 seconds between sips of ice cold drink on the beach.
Remote access is the biggest pull for me on this type of technology as it enables us to continue to be a bit forgetful (we are all human!), and still get away with it which is just fine by me.
Peace of mind
Most homeowners would say security and peace of mind is the driving factor to introduce smart technology into their homes. Again, the benefits here are instant. My Mum gave me an example of this before the installation of my new Aviva Smart Home was even complete! Last year, on a family holiday to France, with both of my sisters and their young families, the house alarm went off late one evening. The neighbour called my mum, concerned. Naturally, this caused a bit of panic for my mother….so she asked the neighbour to call over to the house and have a look. It turned out to be nothing, but she couldn't find the spare key and the alarm rang true for a good 20 odd minutes. Stress for my mum, not good for the people nearby, and no reason for any of this that could be established. If this happens again - the CCTV cameras can be checked remotely, lights can be turned on, when you have checked your home - the alarm can dis-armed remotely as its being monitored from afar. Easy. It's this kind of stuff that will ignite everyone's interest in Smart Home because it's just so practical. It makes our lives easier, and I'm all for that.
Sustainability
I'll touch on this within my next article, but the NZEB (Nearly Zero Energy Building) standard will apply to all new buildings occupied after the 31st December 2020. Going greener is no longer an option for us, it's already defining how we build through legislation and building regulation. Reducing our carbon footprint is more than a moral obligation in construction, it's the law.
Installing smart technology in your home for heating and appliances is well proven to reduce energy consumption dramatically over the course of the average year, so not only does this technology make your life a whole lot easier, it's good for the planet as well so there really is no excuse anymore for not getting on board with how technology will change our homes in the future - so we all need to smarten up.
Next time…
So, the future looks great, at least in the family home anyways. I already know the system can do loads more than what I'm using it for...so I'll be back with comments on this in more detail, as well as the everyday use and benefits to see how we're getting on. I'll give feedback on whether it really makes the difference and, what I think will be really interesting, is if it changes how we live in our home? Scary thought, but not necessarily a bad thing.
To learn more about Aviva Smart Home, you can click here.
Installation costs €249 and then you pay €29.99 a month on a fixed 36 month contract. This is separate to your home insurance premium.
A home assessment may be required in advance to determine eligibility for heating controls.
All security is carried out by registered PSA installer Smartzone Security. PSA Licence Number 07423
As Aviva Smart Home is not a financial service it is not regulated by the Central Bank of Ireland. Terms and conditions apply.