As the summer holidays draw near, it's the perfect time to start thinking about how to fill your family's calendar with exciting days out. Luckily, there's no shortage of great options to choose from throughout Ireland, whether it's a local jaunt or an epic road trip that you're in the mood for!
Take a look at our carefully curated list of the best family-friendly activities – with choices suitable for all ages, budgets and interests.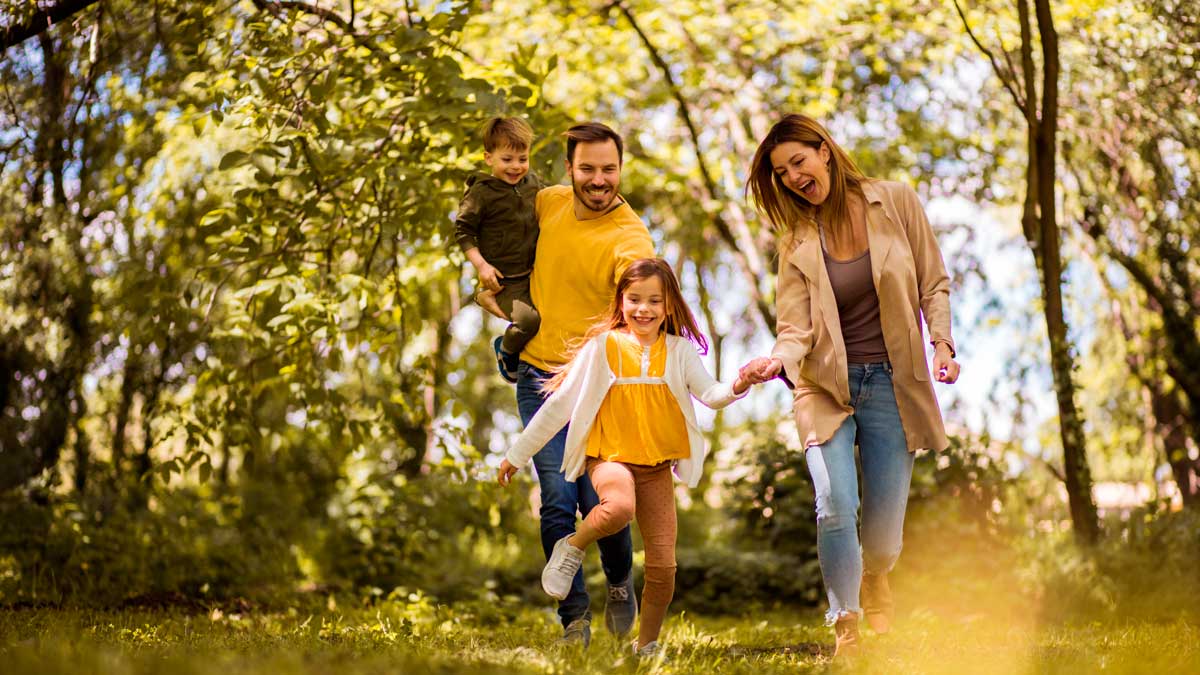 Experience the breath-taking beauty of the Cliffs of Moher
There's good reason why the Cliffs of Moher in Co. Clare are renowned the world over – and if you've somehow failed to experience this rugged landmark of the Wild Atlantic Way, make 2023 the year you put that right! Stretching for over 8km, these towering cliffs offer stunning views of the Atlantic Ocean and are an example of natural beauty at its finest.
With an on-site visitor centre which features interactive exhibits and a gift shop, learn more about the impressive geography. Admission prices start at €4 for children and €8 for adults. The cliffs are accessible by car or bus, and there's plenty of parking on-site.
Splash out at the National Aquatic Centre
If you're looking for a water-based adventure, head to AquaZone at the National Aquatic Centre in West Dublin for a day guaranteed to make a splash! The centre features a range of different sized pools, slides, and water attractions, so there's something for everyone; swimming lessons are also offered for would-be water babies and little ones.
Admission prices start at €5.50 for children and €8 for adults, with family passes available. There's plenty of on-site parking, or you can take the bus from Dublin city centre with lots of routes which stop nearby.
Discover the majestic Hook Lighthouse
As one of Ireland's most well-loved attractions, Hook Lighthouse is the oldest operational lighthouse in the world; in fact, there's been a tower in the same place since 1172.
Today, the iconic structure is a fascinating place to visit thanks to its 360° experience, with a visitor centre, exhibitions, a café, and gift shop. Located a 40-minute drive away from New Ross, this corner of Co. Wexford is a marine hub, with so much to do centred on its imposing coastline – so even after visiting the lighthouse you'll have plenty more to do!
Visit some extraordinary animals at Dublin Zoo
Located in the Phoenix Park, Dublin Zoo is a must-visit for animal lovers. As Ireland's biggest family attraction, the zoo is home to over 400 animals, including giraffes, gorillas, and tigers. With on-site restaurants and a gift shop, you can expect a jam-packed day out to excite all ages.
Be sure to check out the daily animal talks and feeding sessions for something a little different. Tickets start at just €14 for children and €19 for adults, and pre-booking is advised. The zoo is also easily accessible by public transport, with Heuston Station a mere 20-minute walk away.
Enjoy a cultural day out in Dublin
The island of Ireland is steeped in history and culture, so it should be little surprise that there are plenty of museums and galleries to explore – including in the heart of the capital. The National Museum of Ireland has a number of locations across the city, with varying focuses including on  archaeology, natural history and the decorative arts. Admission to each location is free, making it a great budget option for families.
Alternatively, head to the Dublin Writers Museum for a literary adventure. After all, Dublin has been home to some of the most renowned writers in the world, including the likes of James Joyce and Jonathan Swift; you might just get some inspiration for your summer reading list while you're at it!
Now you're raring to go on a summer adventure, be sure to check out our top tips to survive a long car journey with children.
Once you head off on your journey, you'll want to know your car is protected. Buy your car insurance online with Aviva and get a 15% discount. Get your quote today.1