If you feel nervous when driving, you're not alone. Two thirds of Irish drivers have admitted to feeling anxious when on the roads, even years after passing their driving test.1 Driving phobias can come in all shapes and sizes, so it's important to tackle the root cause. Here, we explain some of the most common driving fears and how you can help remedy them.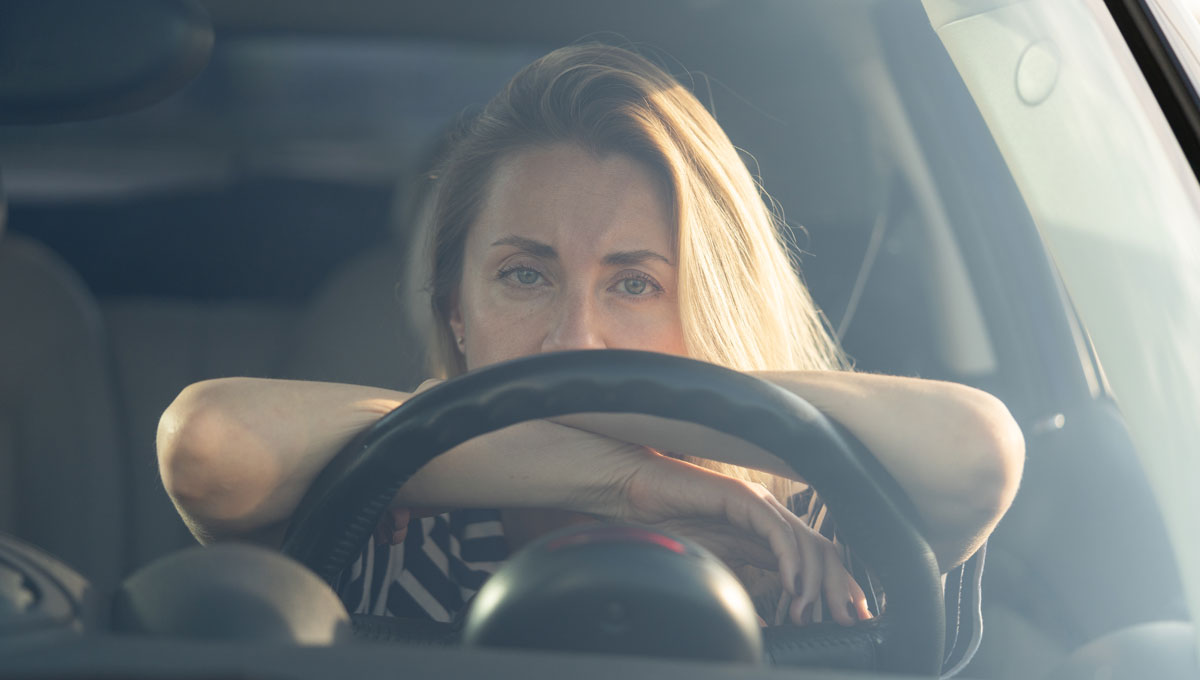 Understanding driving phobias
Driving anxiety can range from mild to severe, and for many it can be a fear of very specific situations – things like driving at night or on motorways, in bad weather or while navigating an unfamiliar setting.
An anxious driver may display a number of different behaviours, including panicking behind the wheel, avoiding settings which may act as a 'trigger' such as motorways and roundabouts, and not getting behind the wheel at certain times or in specific locations.
The reasons for developing driving anxiety are varied; you may have had a bad experience, like being involved in a road traffic accident, or perhaps you simply have butterflies whenever you're in the driver's seat and it's something you've been unable to shake off.
It's important to remember that driving anxiety is common, and there's a number of ways you can help alleviate the worries and overcome your fear of driving.
Our top tips for anxious drivers
Plan ahead
It's always best to map out your journey before you set off, so you know what to expect – especially if you're heading somewhere unusual or unfamiliar. If you're using the motorway, make sure you know what slip roads and exits you'll be using, and if it's a long journey also factor in stops at service stations. This will help to remedy any feelings of being unprepared, ensuring you're that bit more relaxed.
Keep your car in good nick
It may be obvious, but it's often overlooked. By making sure your car is in good working order and that it's a comfortable place to be, you'll be much more relaxed when you're driving. Keep the interior of your car clean and free of clutter, and get your car regularly serviced.
Avoid caffeine
It may sound like a good idea to opt for a strong cup of coffee before a drive, but stimulants can actually have a negative effect on anxiety; because of this, it may be best to avoid caffeine before driving.
Rest up
Feelings of anxiety can be exacerbated by sleeping problems, so it's always important to ensure you have slept well the night before driving, so you're fully alert at all times. Driver fatigue can be catastrophic, with the RSA estimating that driver fatigue is a contributory factor in as many as one in five fatal crashes each year here in Ireland.2
Limit any distractions
Don't allow any unnecessary distractions to get in the way of your driving and focus. Whilst listening to music can certainly make your journey more enjoyable and acts as a coping mechanism for many drivers experiencing anxiety, you should ideally keep the volume at a low level.
Steer clear of busy situations
Although unavoidable at times, particularly if you commute via car, rush hour traffic can often be the cause of driving anxiety for many. If you can, drive during quieter periods such as in the middle of the day where possible.
Check the weather forecast
If torrential rain, snow, or wind is on the horizon, consider rescheduling your journey if possible. If you do head out in bad weather, be mindful of increased thinking and stopping distances. Allow extra time to complete your journey so you can concentrate fully on the road ahead.
Try breathing exercises
Mindfulness can act as a coping mechanism for many – and while your options are limited in scope while operating a vehicle, breathing exercises might be the ideal way to recentre yourself and feel more relaxed.
If you feel anxiety is really affecting your day-to-day life, it might be worth seeking guidance from a professional. Driving refresher lessons can help you get back to basics.
Now that you've helped to alleviate some of your driving worries, be sure you're up to speed on safe driving practices during the night. Save 15% on your car insurance. Get your quote today.3
We encourage our customers, where possible, to make use of our online options to access any help you need. If you have a query, you can reach us via our contact forms. MyAviva is an online self-service portal available to all our car insurance customers.