Eagle-eyed viewers will know that Ireland has played a significant role in some of the biggest television shows and movies around – with the Emerald Isle's beautiful backdrop and stunning scenery acting as the real-life filming location for countless scenes of on-screen action.
We've put the spotlight on a handful of the most iconic filming locations across the country – perfect for a summer road trip or staycation pit stop.
Game of Thrones - The Dark Hedges, Co. Antrim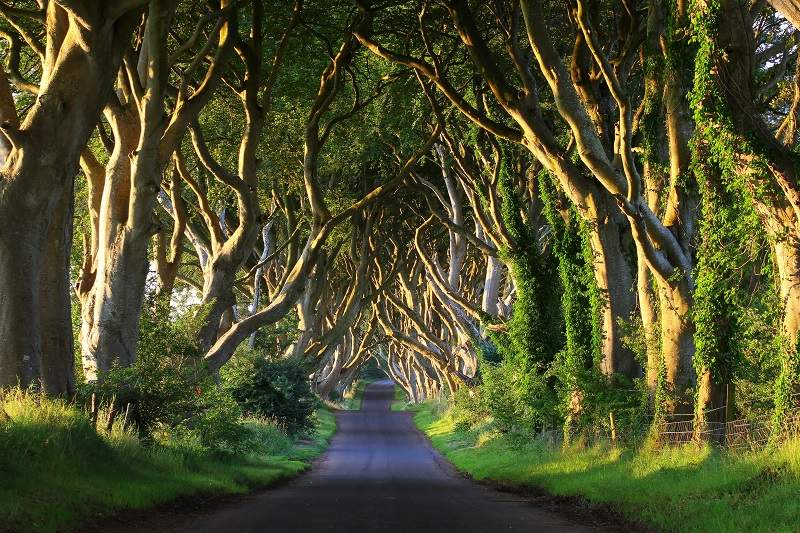 This iconic avenue of beech trees is better known to Game of Thrones fans as 'The Kingsroad' and is just one of around 20 different filming locations used by the show in Northern Ireland. Located a mere 20-minute drive from the jaw-dropping Giant's Causeway, this corner of Co. Antrim is packed with breathtaking sights – and with Castle Ward, Tullymore Forest and more within striking distance, there's loads nearby for Thrones fans, too!
Braveheart - Trim Castle, Co. Meath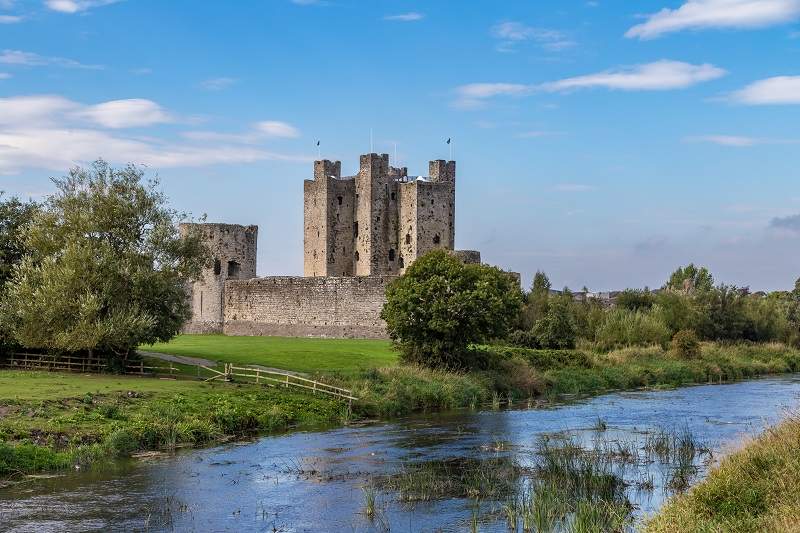 While this 1995 epic centres on William Wallace leading the Scottish War of Independence, it was actually filmed exclusively in Ireland; and one such location seen on screen is the magnificent Trim Castle, the largest surviving Norman Castle in the country. Meath is regarded as an archaeological delight, with sites such as Brú na Bóinne and the neolithic monuments of Newgrange and Knowth to explore – making it the perfect road trip destination for Ireland's history enthusiasts. 
Star Wars: The Force Awakens - Skellig Michael, Co. Kerry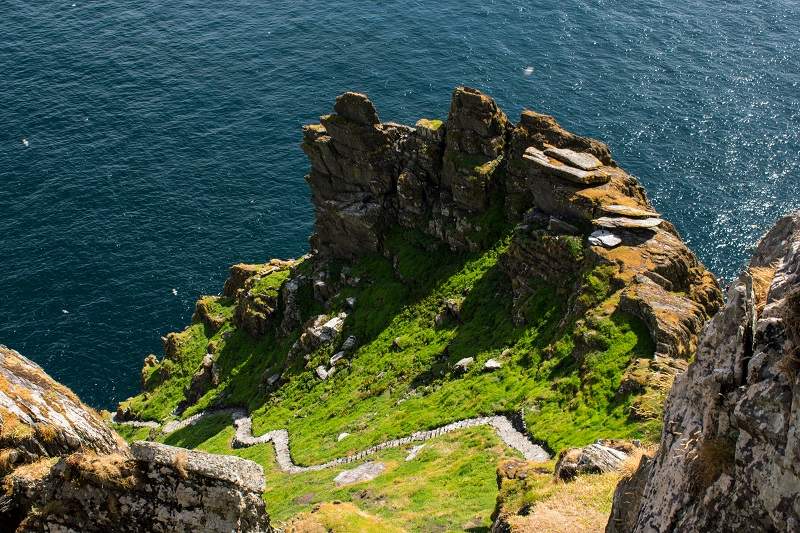 A UNESCO World Heritage Site, Skellig Michael has long been famed for its rugged imposition west of the Iveragh Peninsula. Now, it's celebrated as 'a galaxy far far away' – due to it being the filming location for the planet of Ahch-To in 2015's Star Wars: The Force Awakens. Boat tours are in operation from May to October, allowing you to visit the island – while back on the mainland, Kerry boasts over 1,000km of Atlantic coastline, making it the ideal drive for some spectacular sea views (even if they didn't make it into the seminal sci-fi series!).
Vikings - Wicklow Mountains, Co. Wicklow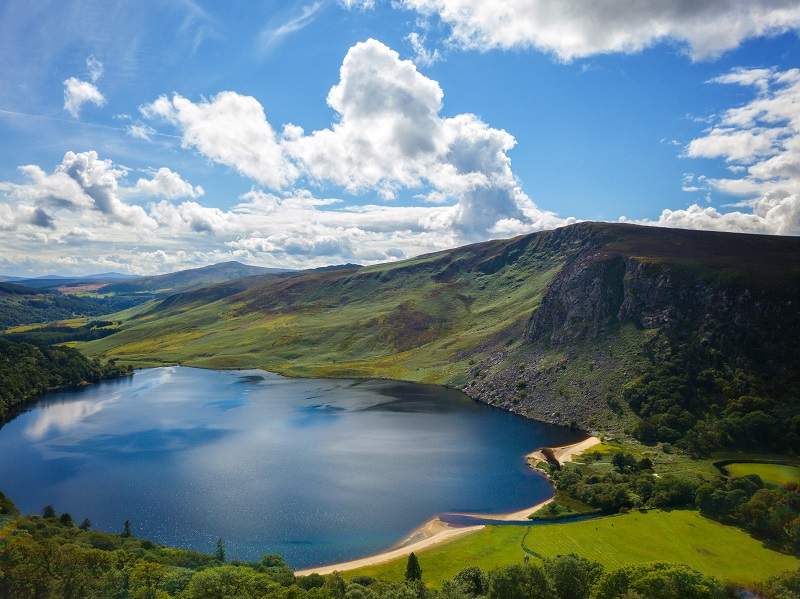 The wilds of Wicklow stand in for Scandinavia in hit TV show Vikings, due to its Nordic-looking landscape and lush greenery. Lough Tay is the setting of the Kattegat settlement, and just down the road you'll find the awe-inspiring Blessington Lakes, used plentifully throughout the series. Further into the heart of Wicklow, Powerscourt Waterfall is where Aslaug bathes and first catches Ragner's eye. With so many locations to explore, a road trip around Ireland's Garden County is one not to miss. 
The Quiet Man - Cong, Co. Mayo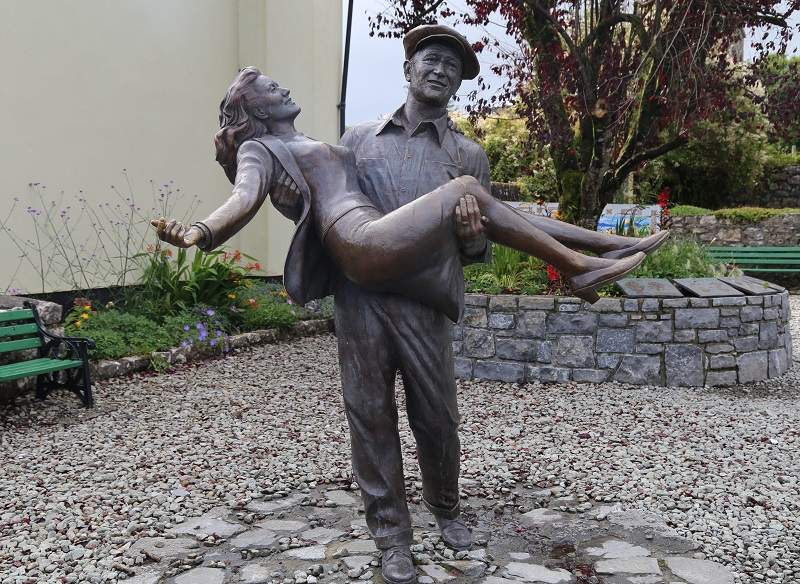 This classic 1952 John Ford romantic-comedy was mainly filmed in the village of Cong, where a statue immortalises the film and a dedicated museum offers guided tours of the area and local filming locations. You'll be able to spot where the infamous fight scene was shot, as well as Reverend Playfair's house. Cong also happens to be the home of Ashford Castle, the stunning hotel which has played host to many notable guests – making it a luxurious pit stop during your west of Ireland road trip! And with that in mind you should also look at the most scenic driving routes in Ireland. 
Before taking off, make sure you've packed everything you'll need to keep your passengers happy with our guide on the must-have road trip essentials.
Be prepared for your summer road trips with Aviva car insurance. And did you know that, with Aviva,  car insurance breakdown rescue comes as standard? And 91% of breakdowns are fixed at the roadside. We've got you covered, 24/7. It takes Aviva.
You can get 15% off when you buy online. Get your quote today.1
We encourage our customers, where possible, to make use of our online options to access any help you need. If you have a query, you can reach us via our contact forms. MyAviva is an online self-service portal available to all our home and car insurance customers.