From recycling to renewable energy, everyone's eager to do their bit for the environment these days. And while you probably know there's lots that you can do at home – a topic recently discussed on our Life's Journeys podcast  there's also plenty of ways to make your driving a little kinder to the planet.
Transport was responsible for 20.3% of Ireland's greenhouse gas emissions in 20191, so making adjustments to how you drive could make a real difference. It's not as tricky as you might imagine either; what the experts refer to as "eco-driving" is really as simple as changing some habits when you're behind the wheel.
Increasing your fuel efficiency doesn't just benefit Mother Nature, it's also a great way for you to cut down on your driving costs – so everyone's a winner! But please remember that your road safety should always override economy.
We're offering 15% off when you buy your car insurance online2 so we put together 21 tips on how to make those car journeys a bit greener: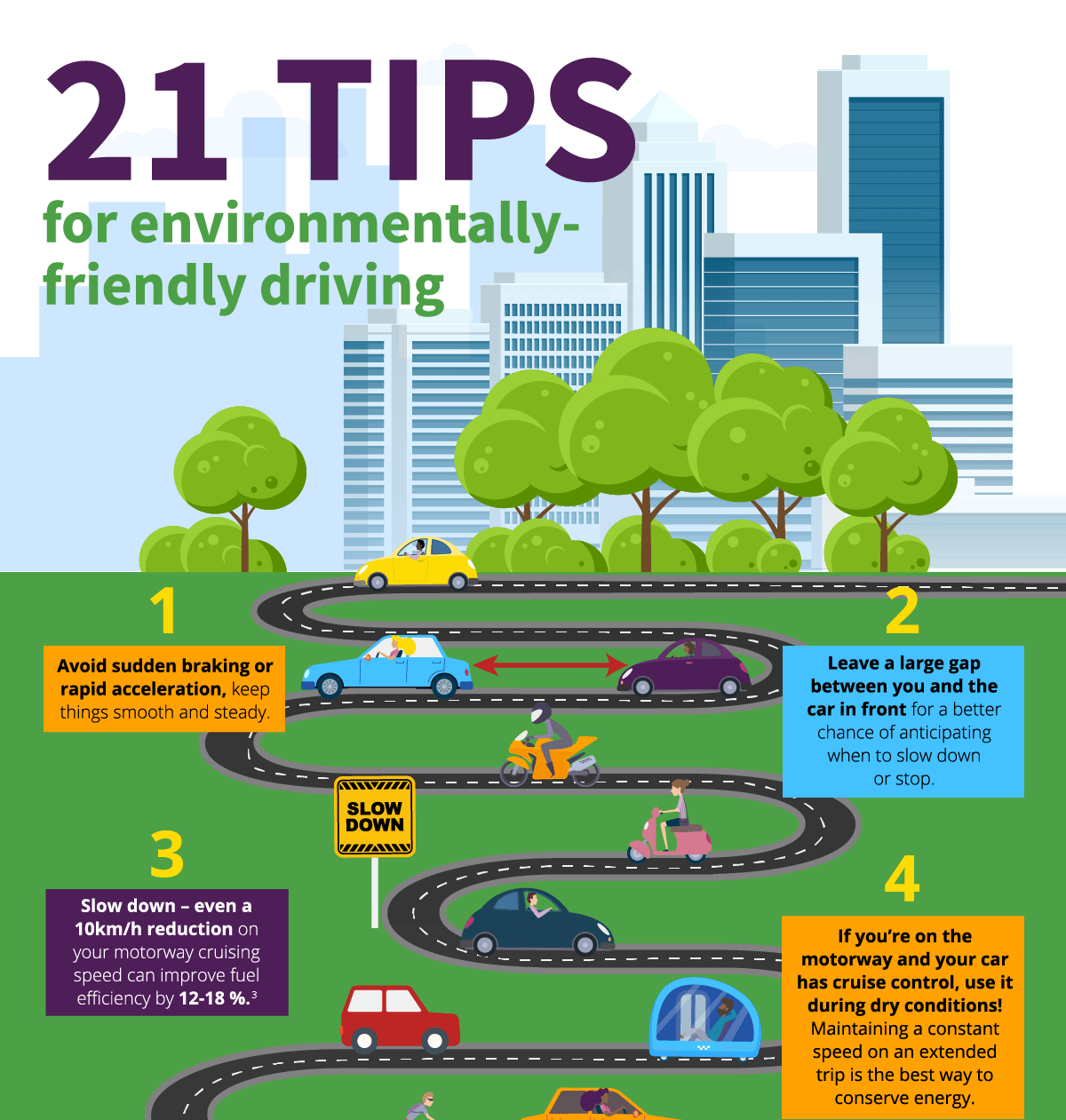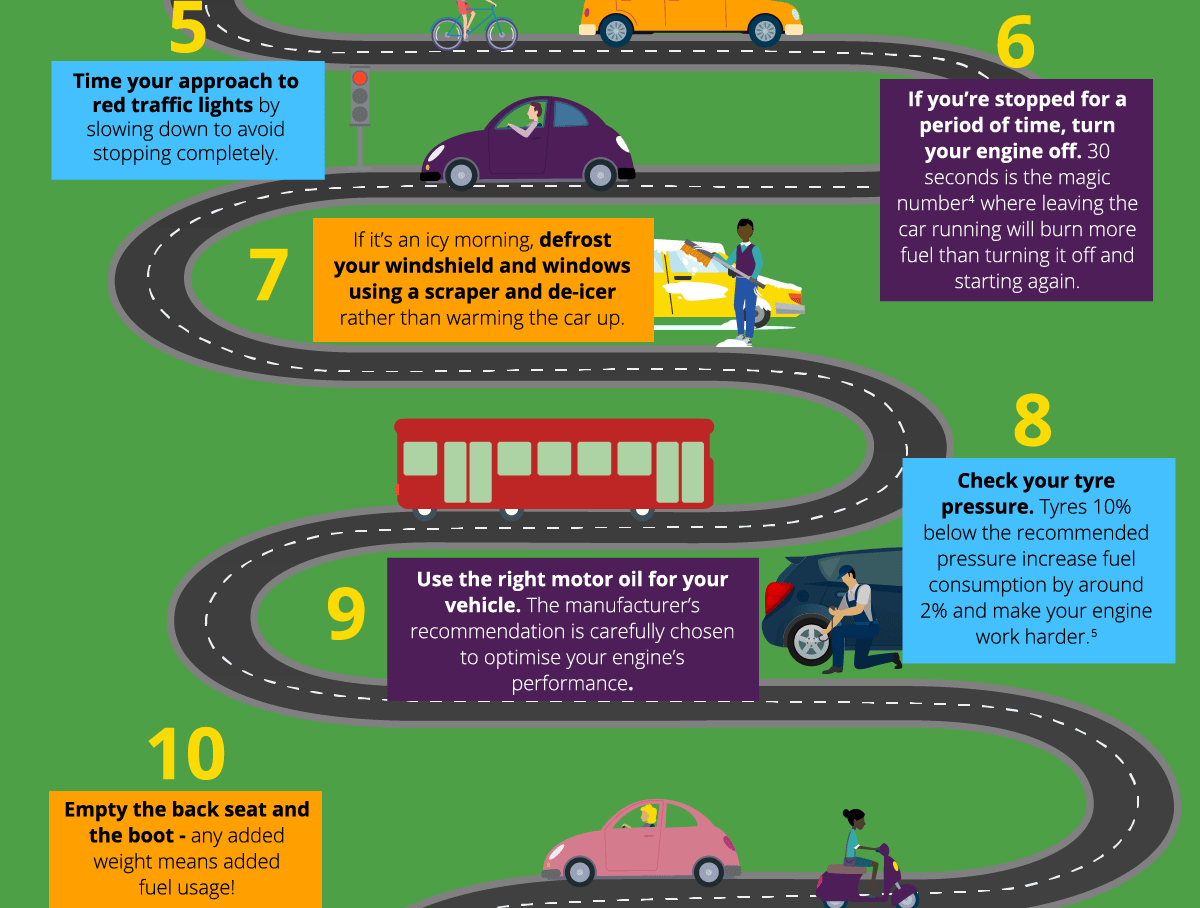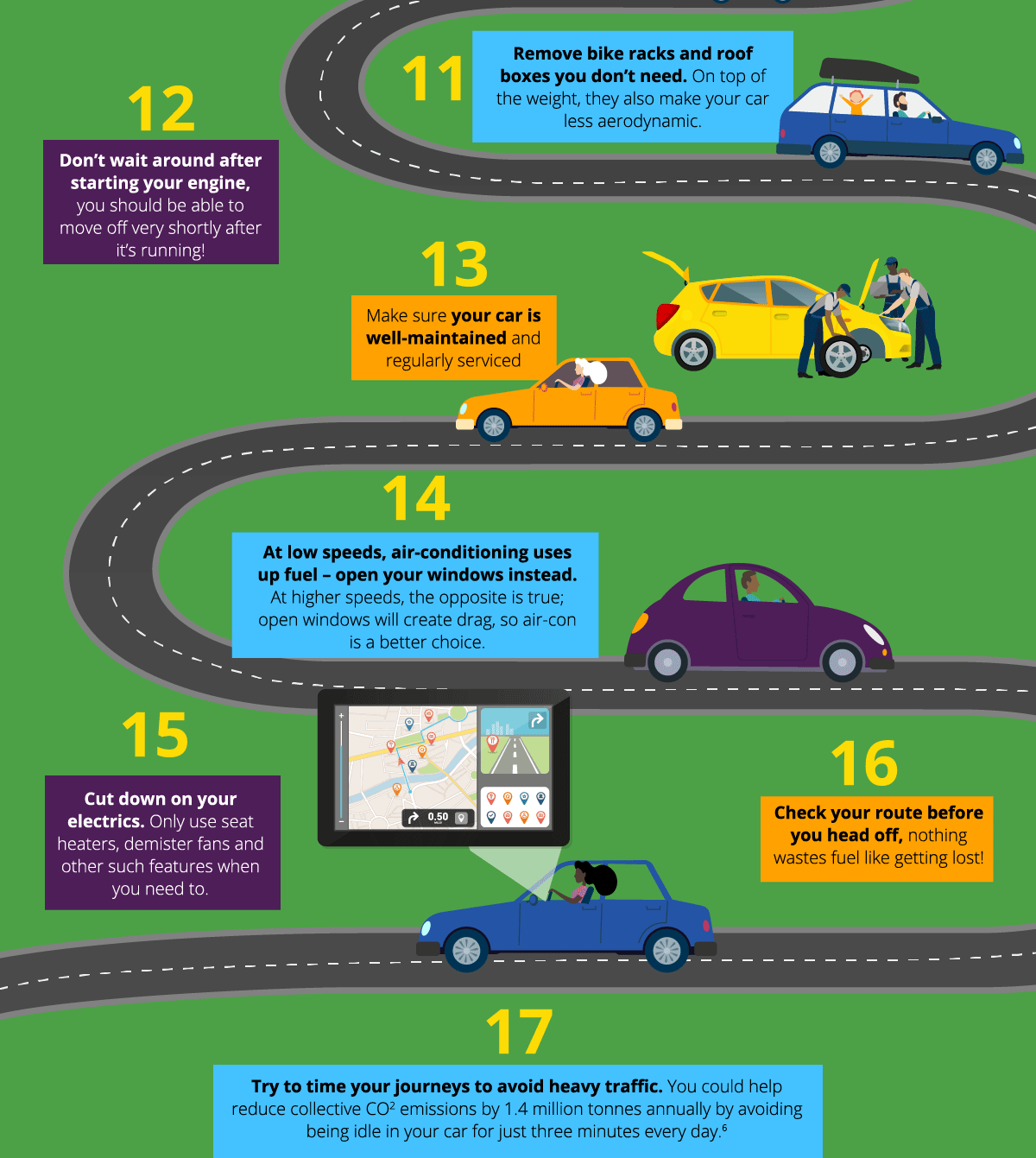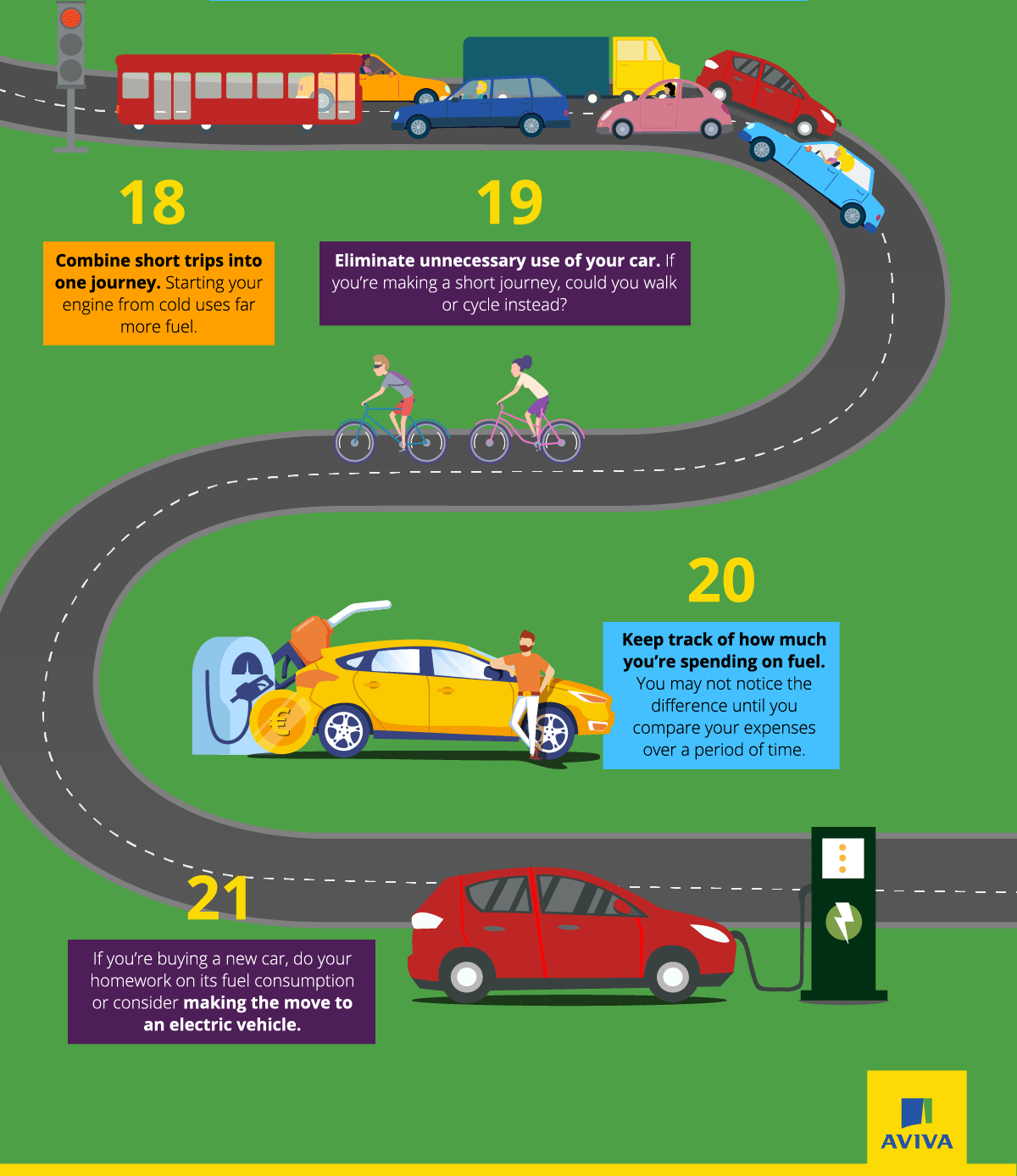 Now you've got the driving tips you need to help the environment, why not take a look our handy hacks to keep the car organised and those all-important steps to save energy in the home.
At Aviva, safe drivers save more so get 15% off car insurance when you buy online. Get your quote today.2
We encourage our customers, where possible, to make use of our online options to access any help you need. If you have a query you can reach us via our contact forms. MyAviva is an online self-service portal available to all our home and car insurance customers.