On day four of the Great Aviva Road trip, the Murphy family started their morning with a delicious breakfast in the Kingsley Hotel. The boys couldn't get enough of the freshly made pancakes.
With enough fuel for the day, they headed to the harbour to catch the ferry to Spike Island. With free parking for their Citroën, it was extremely easy to access the harbour and ferry with two kids and the buggy in tow.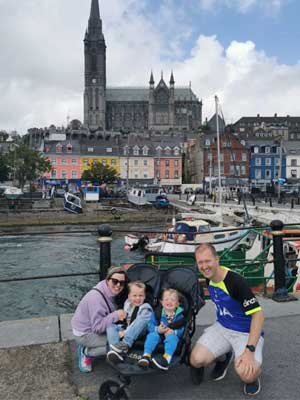 While waiting for the ferry they got to take in the waterfront's sights with a refreshing morning walk along the pier. Seeing the small boats and giant cruise ships got the boys excited for their own boat journey.
A Short Ferry Ride to Spike Island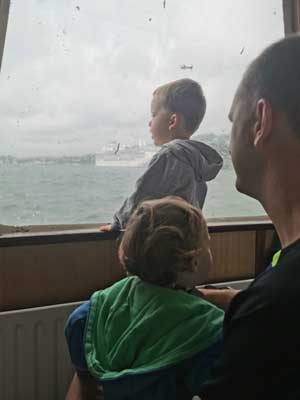 The family really enjoyed getting to head out on the water and seeing the sights from inside the ferry. The journey itself only took 15 minutes making it a smooth and easy sea voyage over to the island in time for some more adventures.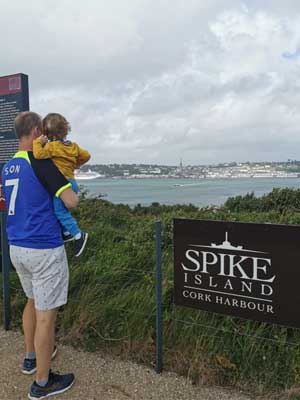 A Guided Tour around The Island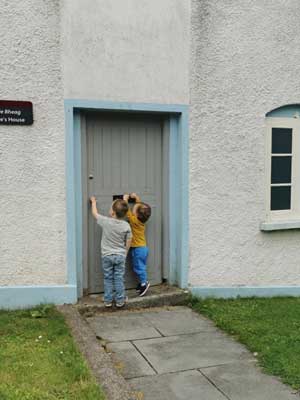 The Murphy's met local tour guide Ross who brought them around the island for 40 minutes. Sharing the best stories from the 1300 years of history on Spike Island. Ross's story telling really brought the island's history to life for the whole family. The tour also stopped off at popular sights like Nellie Bheag's house and the island's old fortress, packed with old Cannons, and artillery trucks, which the boys were thrilled to see up close.
Catching Island Views
The Murphy's also got to check out the very best look out points on the island with stunning views back to Cobh. The boys also spotted a playground, where they got to have even more fun before heading back to the ferry.  Mum and Dad were delighted with how easy the island was to get around with the two boys and the buggy. "We thankfully got a dry day and there were loads of other families out exploring the island too."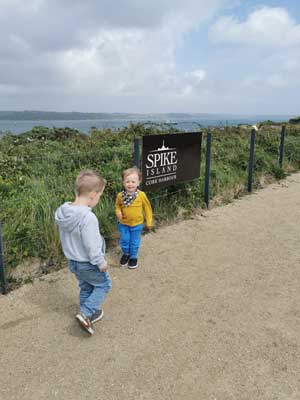 Finishing of the adventures in the Kingsley hotel
After a very successful day four on the Great Aviva Road Trip, the Murphy's headed back to the Kingsley Hotel and made use of it's great facilities including the kiddie's pool. On day five the Murphy's are heading off to Kerry and Limerick for even more adventures.