When buying your home, there's a long list of things you might be thinking about; everything from aspect to access and solicitors to surveys. There's one constant, though, that just about every buyer will have to bear in mind – and that's stamp duty.
So, what is stamp duty? How is stamp duty calculated? How do you pay it? All those questions, and more, are answered below…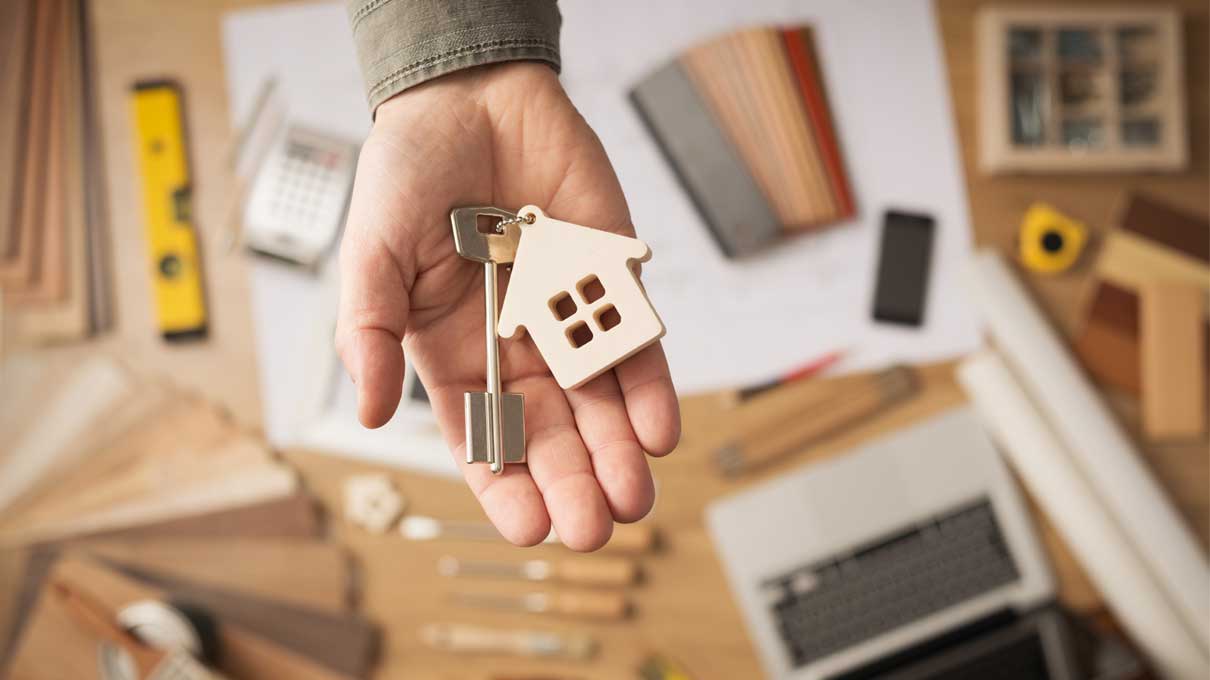 What is stamp duty?
Stamp duty is a tax to be paid when transferring the ownership of property in Ireland; if a Deed of Transfer or Deed of Conveyance is required, then so too is payment of stamp duty. It takes its name from the Revenue Commissioners stamping the property deeds so that they can be registered in your name.
There are a small number of exceptions, like a transfer between spouses and civil partners or a transfer following a divorce but most buyers will need to pay stamp duty when closing on their home – which means it's something that everyone in the market needs to be aware of.
How is it calculated?
For previously owned homes, stamp duty rates for residential property are simple: 1% on the first €1 million, and 2% on the excess over €1 million. It's calculated on the final sale value of the house; so, for instance, if you've bought a house for €400,000, then your stamp duty will come to €4,000.
New builds are slightly different, in that the rates are applied to the value of the home minus VAT. That currently stands at 13.5%, meaning that a new build costing €400,000 would result in stamp duty totalling €3,460.
While it's important to be aware of the added cost, you won't need to crunch the exact numbers yourself; your solicitor will normally calculate the bill before the sale closes.
How do you pay stamp duty?
Stamp duty is payable to Revenue, and your solicitor will make the required arrangements for payment. If that doesn't happen, you can make a payment through the Revenue Online Service (ROS) – information on which can be found here.
What other costs should first-time buyers think about?
Once the buying process gets into gear the charges can quickly add up, our guide on what happens once you go sale agreed will lay out the details, but a brief summary of what's coming your way looks like this:
Solicitor's fees are payable to your solicitor for their work in looking after the sale; prices vary but budgeting at least €1,500 is advisable.
A Valuer's report is required by a lender to certify a property's worth. Check with your mortgage provider to ensure your valuer is approved and expect to pay something in the region of €150.
A Surveyor's report will run the rule over the property. A new build may only require a basic walk-through, but for older properties you'll want a thorough investigation. €500-€1,000 is a decent guide price – but remember that when it comes to the level of detail, you often get what you pay for.
Insurance is calculated on the value of the rebuild cost of your home – not the sale price. Our guide on how to avoid over or under insuring your home explains how it works, and when you're ready, buy home insurance online with Aviva and get 15% off.1
Property tax, or local property tax (LPT) works out at around 0.1% of your home's value; the key to note is that it's payable annually. Find details courtesy of the Citizens Information Board.
Land registry fees are a mandatory charge for documenting the change in ownership. You'll pay €400-800 for this one-off occurrence.
When you've bought your first home, you'll want to know it's protected. Aviva home insurance is there to help.
We encourage our customers, where possible, to make use of our online options to access any help you need. If you have a query you can reach us via our contact forms. MyAviva is an online self-service portal available to all our home and car insurance customers.
For home insurance, it takes Aviva.