Saving for a house is an exciting time, full of daydreams about finally getting the keys to your home, and what décor you'll have in your living room and kitchen. At the same time, trying to save for a house deposit is tough on your wallet! Your personal circumstances will determine how much you can manage to save each month for your deposit, and there's no such thing as one size fits all when it comes to the numbers.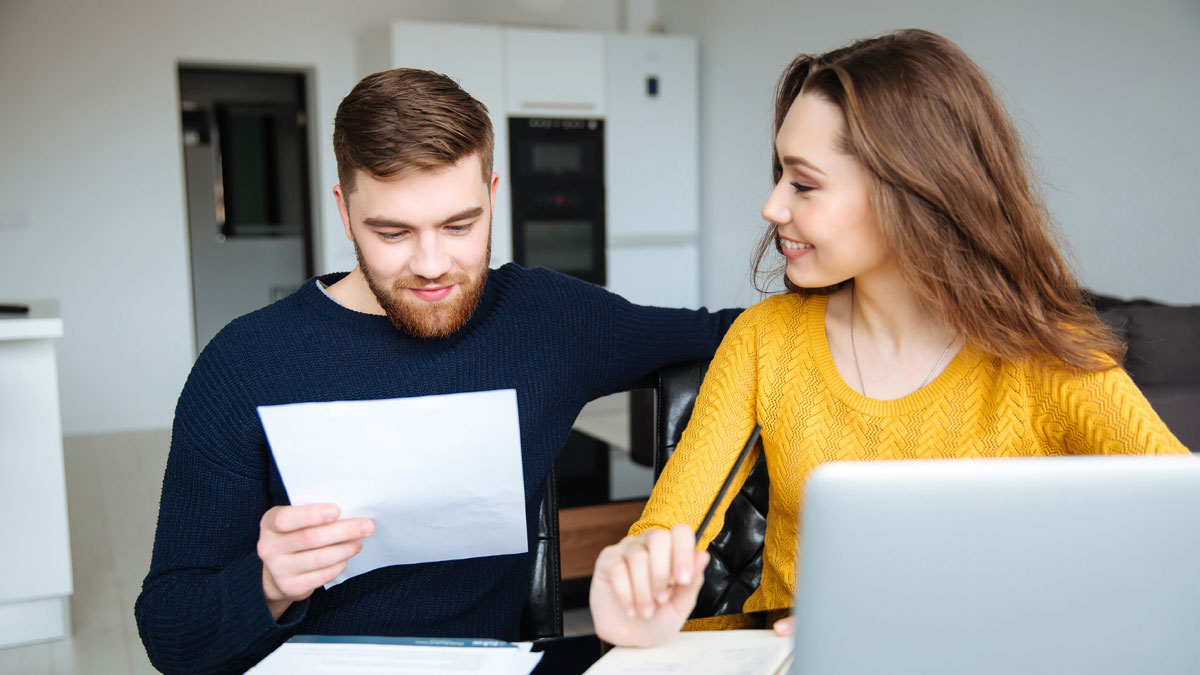 Whatever your individual situation, here are some steps that will help you to start saving for a house mortgage:
1. Start saving for the house early
Start saving as far in advance as you can – don't keep telling yourself you'll start with next month's paycheck. Saving for a mortgage deposit can take anywhere from two to 10 years depending on your circumstances, so give yourself a realistic timeframe that doesn't put you under financial stress or difficulty.
2. Keep track of your spending
Keep a record of your spending over a couple of months and use this to see where you could potentially make some cutbacks and savings. When you tot up receipts or outgoings on your online banking app you might surprise yourself with just how many take away coffees you buy each month!
3. Review your outgoings
Look to see where you can make savings on direct debits and bills. Maybe you could change mobile network, internet or electricity provider, or take the leap and cancel your credit card if it's feasible for you. Be sure to review your insurance policies to make sure you're getting the best offers and discounts. At Aviva we offer 15% off your car insurance1 when you buy online, 15% off your home insurance2 if you buy online, or if you have car and home insurance with us, we offer one year free travel insurance plus 15% off both your home and car policies.3
4. Create a budget
The next stage is to use your findings from steps two and three and create a budget that will work for you. The most important thing is to be realistic ─ don't aim to save €800 a month if you know that will only leave you with €100 a month to do the things you enjoy! Following a budget ensures that you'll have money for the things you need, the things that make you happy, and your savings goals.
Unsure of where to start? Check out our article on how to budget and save money for useful tips and tools.
5. Set your saving goals
Set goals and stick to them. Goals are a great way to stay motivated - reaching the milestones you've set for yourself will encourage you to stay on course. Maybe you want to find ways to cut back on your spending so that you'll have increased your monthly savings by €50 by Christmas. You could set a goal to buy a bike to cycle to work each day and save the money usually spent on petrol. You might have the option to do some overtime in work and aim to do one shift a month to earn extra money – do whatever works best for you.
Looking for more help? Read our tips for staying on track with your savings.
6. Think outside the box
Get your thinking cap on for less obvious ways to save and earn money. Maybe you can make all your Christmas gifts this year, or offer your skills for freelance work at weekends.
7. Set up a standing order
A standing order is an instruction given by you to your bank to make regular fixed payments to a savings account. You choose the amount that is sent, and how often. It's a good idea to have the money come from your account as soon as you're paid – that way it's as if you never had the money (or the temptation to spend it!)
Looking for some tips straight from a first-time buyer? Here are three things to know before you start your journey.
8. Open a separate savings account
Having a separate savings account lessens the urge to dip into it for day-to-day expenses. Also, try staying motivated by personalising your savings account by renaming it, 'Dream Home' or something similar to remind you of the end goal.
9. Lock your savings account
A 'locked' savings account means that you'll need to notify the bank 30 days ahead of time in order to withdraw cash.
10. Parental guidance
This one might seem extreme but hear us out! If you're currently renting in a city, your rent is most likely your biggest monthly outgoing. Depending on your circumstances, it could be an option to move into you or your spouse's parent's home for a few months to make some big savings on rent costs. It might seem like taking a step backward, but really it will help you take a leap forward in the long run.
As well as giving you 15% off your home insurance when you buy online2, we also give a 12.5% discount when you have a house alarm that's been installed and maintained in accordance with manufacturer's guidelines. We're big on savings! Get your quote today.  

We encourage our customers, where possible, to make use of our online options to access any help you need. If you have a query you can reach us via our contact forms. MyAviva is an online self-service portal available to all our home and car insurance customers.