Buying your first home is a special moment in anyone's life. It can be a long and challenging journey, but once you've got the keys in your hands and a place to call your own, there's no feeling quite like it.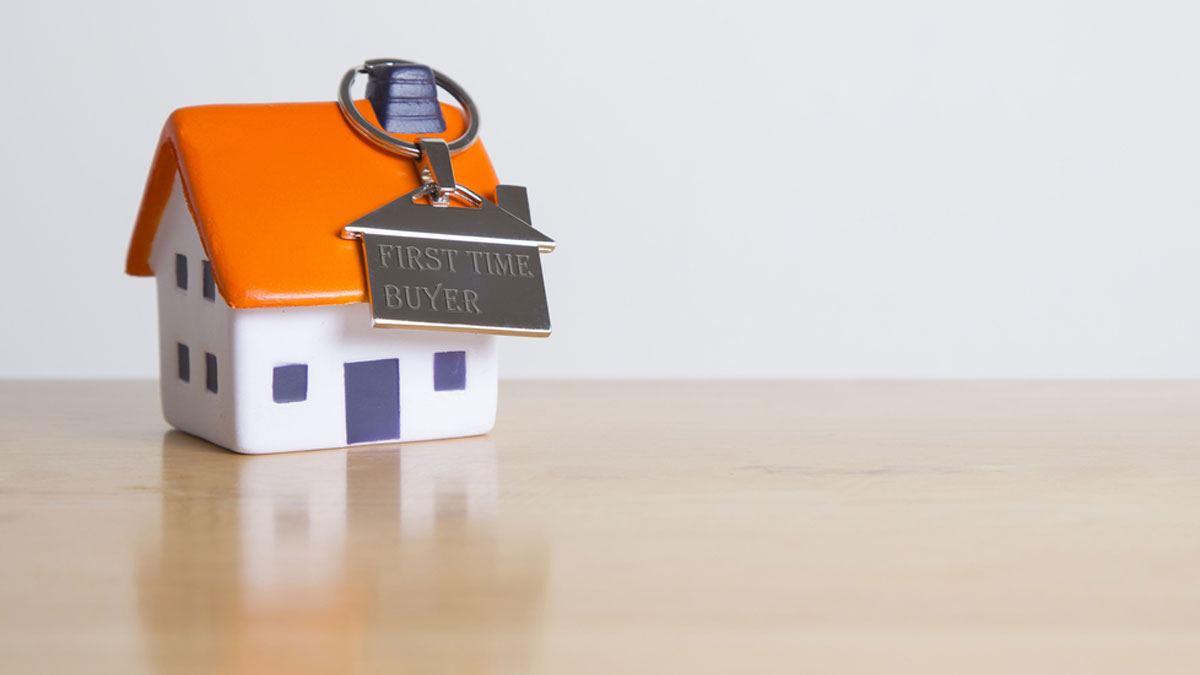 Even with the hard part over, though, there are potential pitfalls that await as you begin a First-time Buyer and now as a homeowner. From security and services to making it easier to settle in, here's some tips on how to avoid common mistakes, and get off to a great start...
Find your fuse box and familiarise yourself with it, labelling the switches if they aren't already. You don't want to be fumbling around when an issue arises for the first time – especially if it's at night, and you're working in the dark!

Find and test your smoke and carbon monoxide alarms; they're there for good reason. If you need a reminder, check out our explainer.
Change your alarm codes immediately; the peace of mind alone makes it worthwhile.
Sort out your mail; ensure that you register your new address where needed and leave a forwarding address with your old landlord to make sure you get anything that might slip through the cracks.
Contact your car insurance company or broker and let them know your new address, as well as where you'll be keeping your car (driveway, garage, shared car park, etc). Where your car is kept is one of the factors that impacts your insurance premium.
Test your appliances; run a load in the dishwasher, heat your water, etc. You bought the house expecting fittings were working as they should, and if that's not the case then the agents (and your solicitor) should be notified immediately – but if you only discover a fault a week later, it'll be assumed it happened on your watch.
Check your utilities are working and seek out the best deals available. One of the easiest ways to cut your bills is by switching providers.
Sort out your bin collection immediately; even one week without service could leave you in a tricky spot!
Don't forget to say hi to your neighbours! Beyond being the friendly thing to do, they'll come in very handy when it comes to advice and recommendations in the area, keeping an eye on the place while you're away, and a whole host of other things.
Learn your Eircode; looking it up every time will get very old, very quickly.
Don't dive straight into home improvement projects; take the time to make a plan, considering cost and duration carefully, and prioritise your next moves.

And before you begin anything, read up on some of the most common errors when it comes to DIY.
Eyeing up some eco-friendly upgrades? Be sure to check out the various grants offered by The Sustainable Energy Authority of Ireland (SEAI); they might just save you a bundle.
Sit down to make out your new monthly budget. From mortgage repayments to running costs, your financial situation will likely change dramatically as a homeowner.
Form good habits in garden maintenance, kitchen cleaning, and other chores around the home; it's far easier to keep on top of things if you're at it early and often. Need cleaning tips? Here are some hacks to help you on your way.
If you're lucky enough to have an open fire or wood-burning stove, resist the urge to get blazing until you've had your chimney inspected.
Get your bearings in your new area. If you're working from an office at the moment, your first office commute is a bad time to explore your new route for the first time; consider a practice run.
You'll want to begin to make the place your own – but know your limits. Giving the walls a lick of paint, or replacing the bathroom tiles? No problem! But if you're tackling bigger jobs like plumbing in appliances, it might be time to call a professional…

Need some tips for a fixer-upper? Check out some top advice from someone who's been there in our video series.
Everyone's been locked out of their house at one point or another – but it's a disaster if it happens before you have a contingency plan in place. Give a spare set of keys to a friend or relative nearby, or a trustworthy neighbour, so you're not caught out.
Now that you're a homeowner, you're also the resident handyman; buy basics like a tool kit and a flashlight, so you're ready to deal with everyday occurrences like a pro.
Enjoy yourself. All work and no play is never a good idea, especially when marking a milestone like buying your first home. Celebrate your new start – you've earned it!
Once you've bought your first home, you'll want to know it's protected. That's why Aviva offers 15% off when you buy home insurance online. Get your quote today.1
We encourage our customers, where possible, to make use of our online options to access any help you need. If you have a query, you can reach us via our contact forms. MyAviva is an online self-service portal available to all our home and car insurance customers.