Nobody would argue that buying a new home is one of the most exciting and important events of your life. That means it can also come with its fair share of stress – especially when it comes down to the nitty-gritty of sizing up potential homes.
Inspecting a home might seem like an intimidating task, especially if you're doing it yourself, but a little bit of preparation can go a long way. So, here's a home inspection guide to guarantee you're ready when it's time to make sure the biggest investment of your life is the right one.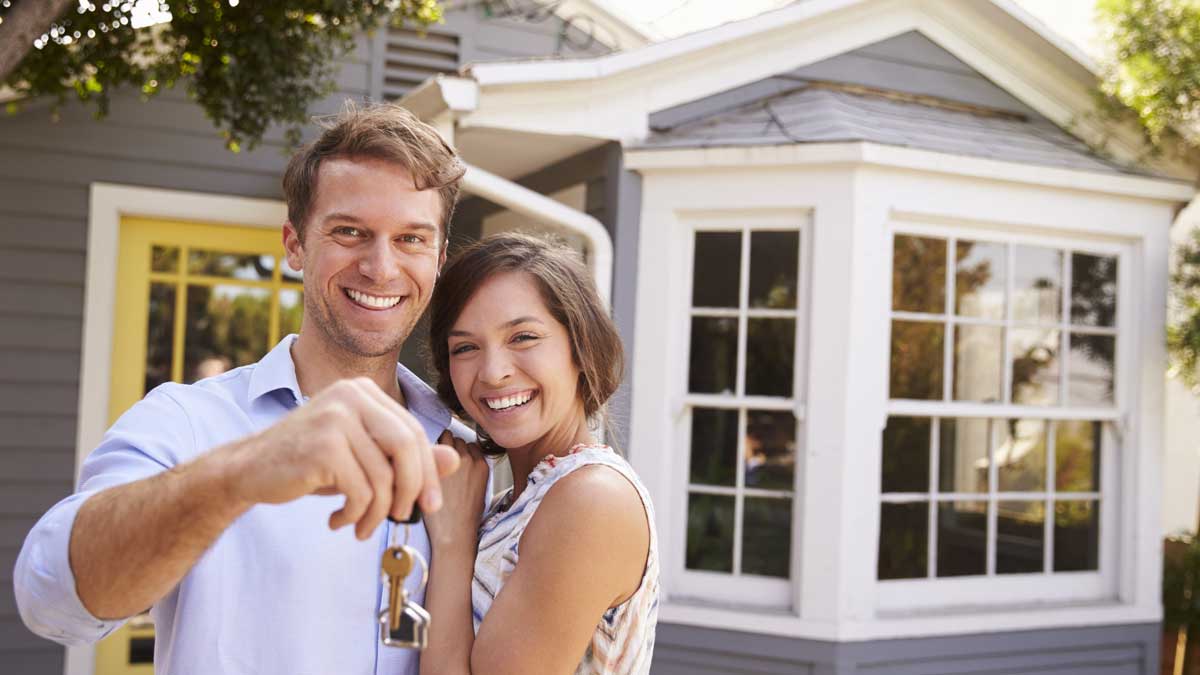 Make your wish list 
It's easy to be overwhelmed when attempting to keep track of everything that a property does or doesn't have in its favour and comparing multiple homes can get your head in a spin. That's why it's worthwhile sitting down and establishing what exactly you're looking for first. Be specific – from bedroom count and storage space to BER ratings and parking spots – and take notes as you go on how each property measures up. It means that when it comes time to sit down and review your options, you'll have a prioritised list of what really matters to you, and how your potential purchase meets it.
Inspect the structure
Often, an engineering degree isn't required to spot whether trouble might lie ahead. Look out for cracks and blemishes that could need more investigation, and keep an eye on wooden floorboards. Know how to spot damp, mould and water damage – be aware that smell can be as important as sight in these instances. If anything worries you, don't hesitate to get the opinion of an expert; the cost will be a fraction of what it could take to sort these problems down the line.
Weigh up the work
Some buyers will be lucky enough to find their perfect home ready to go; most of us will want to make at least minor changes once we get the keys. The difference between a lick of paint and lots of remodelling is significant, though – so be sensible with what you're committing to. Are you ready to finance a full-scale fix-up? Do you have the time and energy to renovate a home that needs work? Make sure there's realism combined with your ambition, so you don't wind up with an impossible, and highly expensive, dream.
If you do decide to buy a fixer-upper and are planning a renovation, take a look at our video with a first-timer buyer as she explains three things to know before you start.
Size up the security
With any property, it's vital to ensure that the windows are secure, the external and garage doors lock, and that your home security in general is up to scratch. The importance increases further if you're looking at an apartment; make sure you're satisfied that access to the complex is managed well, and that car parks, bike sheds and other communal areas are just as closely monitored as your actual home.
Keep your home safe from burglars by following our checklist. With Aviva home insurance we'll give you a 12.5% alarm discount1 – it really pays to be safe.
Up to service
From broadband performance and bin collection to power-points and council landscaping, there are loads of things both within and outside your home that are important to know. A bit of detective work on your own part can help fill in some of the blanks, but don't be afraid to ask questions either. Are you responsible for maintaining the hedges or fences on the boundary? Where's the water supply coming from? And pull out your phone to see if you have coverage; that's one headache you won't want to live with – especially if you have kids that love their iPads!
Do the maths
The addition of high property management fees can turn a bargain into something else entirely, and other associated costs can quickly add up too – so know what you're getting yourself into. The amounts can vary lots, so don't just make assumptions; the sales agent or seller should be able to give you all the details, and it's important to bear them in mind before signing on the dotted line.
If you're already thinking ahead to expansion, check out these five things to know before you build a house extension.
Be methodical
Even this article is packed with enough information to make your head spin! So, download our home inspection checklist here to make things easier. Bring it with you to each inspection to make it easier to stay on top of everything, and tick things off as you go. When it comes to one of the biggest decisions you'll ever make, even small things can have a massive impact.
Once you've got our property inspection checklist to hand, don't forget to swot up on these important considerations before moving home.
The final thing on your checklist? Protecting the home you've gone to so much trouble to find! Buy home insurance online and get 15% off. Get your quote today.2
We encourage our customers, where possible, to make use of our online options to access any help you need. Home insurance, car insurance and travel insurance can all be purchased online. MyAviva is an online self-service portal available to all our existing home and car insurance customers. If you have a query you can reach us via our contact forms here.