Michael Bannon, Aviva's Motor Underwriting Manager, shares a list of 15 essentials you should store in your car should you need them during a breakdown, cold spell or simply to keep safe while driving

1. Hi-vis vest
Ensure you have a hi-vis vest in your boot. It will keep you as visible as possible in the event of a breakdown or during an emergency situation. You can order a free hi-vis vest from the Road Safety Authority using an ordering process online.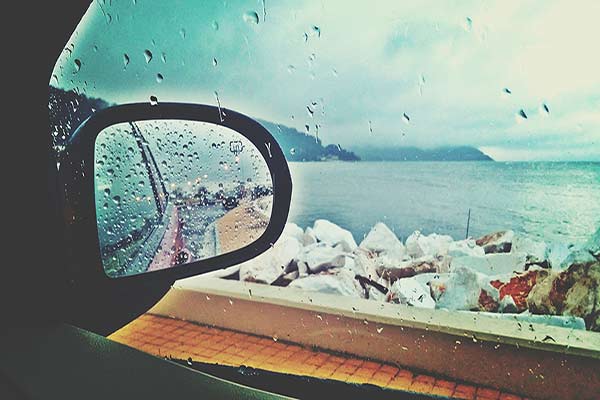 2. Map/Sat Nav
Your car should be home to a good road atlas, especially for longer trips. And while more expensive, it's also worth investing in a GPS navigation tool such as a Garmin or TomTom device.
3. Phone
Make sure your mobile phone is fully charged before you set off on a journey – just in case you have a breakdown and need to call for assistance.
4. Phone charger
It's useful to have a spare phone charger in your car that's suitable for plugging into the cigarette lighter.
5. Tow rope
Keep a tow rope in your boot should you need somebody to pull your car to a garage. We do recommend that you have breakdown rescue cover, however.
6. Warning triangle
Reflective warning triangles are a must-have for any safety-conscious driver. Store one in your boot at all times.
7. Jump leads
In the event that your car gets a flat battery, having a set of jump leads is essential. It's also worth having a portable power pack to kickstart your battery.
8. Torch
Keep a small torch in your car (preferably a LED one as it uses battery power more efficiently) should you ever need it.
9. Fuel/Petrol can
Store a clean, empty can in your car in the event you run out of fuel and need to travel to the nearest petrol station
10. Ice scraper
An ice scraper for your windscreen is a cheap investment for when the frost hits during the winter months.
11. De-icer
There are many de-icing products available that vary in price but having a de-icer in your car will help clear windows quickly on frosty days.
12. Warm clothes and a hat
You can lose up to 60% of your body heat through your head. Keep a spare set of warm clothes and a hat in your boot just in case you have a breakdown during the winter.
13. Bag of salt to grit road if particularly bad
Use rock salt to grid the road in the path of your car wheels to give them traction during wintery weather.
14. Waterproof footwear
Stash away some waterproof footwear (wellies are ideal) if you get caught out on a cold or rainy day.
15. Food and drink
Bottled water and some dry, non-perishable food (nuts, energy bars, crisps) are useful if you ever get stranded. 
Learn more about our Breakdown Rescue Cover.
Buy your Aviva car insurance online and we'll give you a 15% discount.1