We might not live in the sunniest of countries but driving in bright sunlight can be dangerous wherever you are! Sun glare happens when bright light or reflection from the sun affects your sight when you're driving making it much harder to see traffic and any potential hazards around you.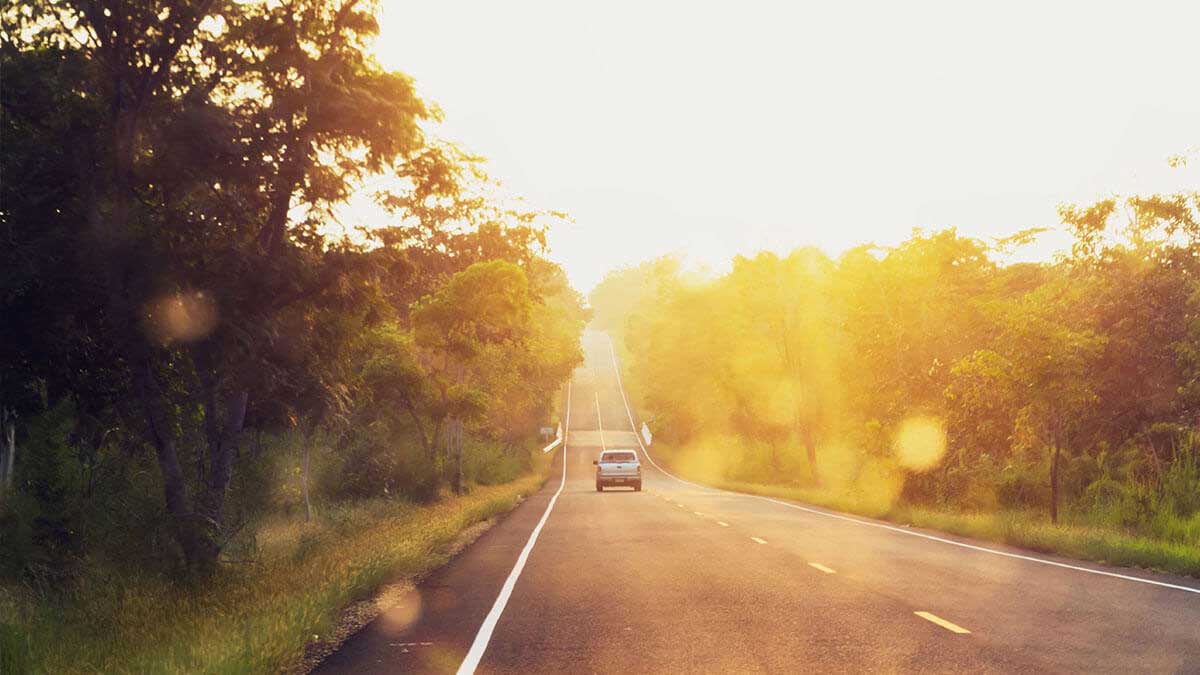 Delay driving times
It might not always be possible, but when you can, you should try to avoid driving at times with peak glaring sun, like sunrise and sunset.
Use sunglasses and visors
Sunglasses are a must when driving in bright or glaring sun. The best option is to get yourself a pair that are polarised, because they greatly reduce sun and headlight glare. Always keep a pair in your glove box.
If you don't have any sunnies with you, don't forget to utilise your car's sun visor.
Slow down
Sun glare will affect your view of the road and any potential obstructions in your path will be affected. Drive at a reduced speed to give yourself more time to react to a hazard or danger. This is particularly important when approaching junctions, bends and corners.
Leave room between you and others
No matter what the conditions around you, it's important to leave enough space between you and the cars close by. Making sure there's plenty of space between you and the cars ahead and behind means you have more time to make decisions.
For more on safe stopping distances and speeds, have a look at our article on time and space.
Be sure to give cyclists on the road plenty of space too. The Road Safety Authority recommends that there's at least one metre between cyclists and cars in speed zones up to 50 km/h, and 1.5 metres in zones over 50 km/h.1
Keep your dashboard and windscreen clean
Avoid storing anything on your dashboard, as they might reflect light into your eyeline or distract you from the road ahead.
If your windscreen has any grime, dirt or grease on the inside or outside it can make sun glare even worse, so check this before you start off on your journey. Check out five ways to make your car sparkle. Regularly check your windscreen washer fluid and make sure your windscreen wipers are not worn away or damaged. Be careful of any cracks or chips in your windscreen that will distort sunlight and increase your chances of being dazed. With Aviva comprehensive car insurance, you get unlimited windscreen cover if you use one of our aligned windscreen repairers.
At Aviva, we like to reward safe driving. That's why we give discounts on your car insurance premium2 if you have no penalty points. If you buy your car insurance online, you'll also get a 15% discount. Get your quote today.3
We encourage our customers, where possible, to make use of our online options to access any help you need. If you have a query you can reach us via our contact forms. MyAviva is an online self-service portal available to all our home and car insurance customers.