New cars are packed with new technology – and few areas have advanced quite like safety features. Gone are the days when passenger airbags or anti-lock brakes represented a breakthrough; now, there's a whole range of cutting-edge developments designed to keep you and those around you, safer on the road.
Advanced Driver Assistance Systems (ADAS) is the umbrella term, covering a vast array of futuristic features that utilise the latest technology to raise your safety game. In the majority of examples, sensors or cameras – or a combination of the two – are employed to provide the type of help that would have been unimaginable just a few years ago, but now forms a vital part of modern motoring.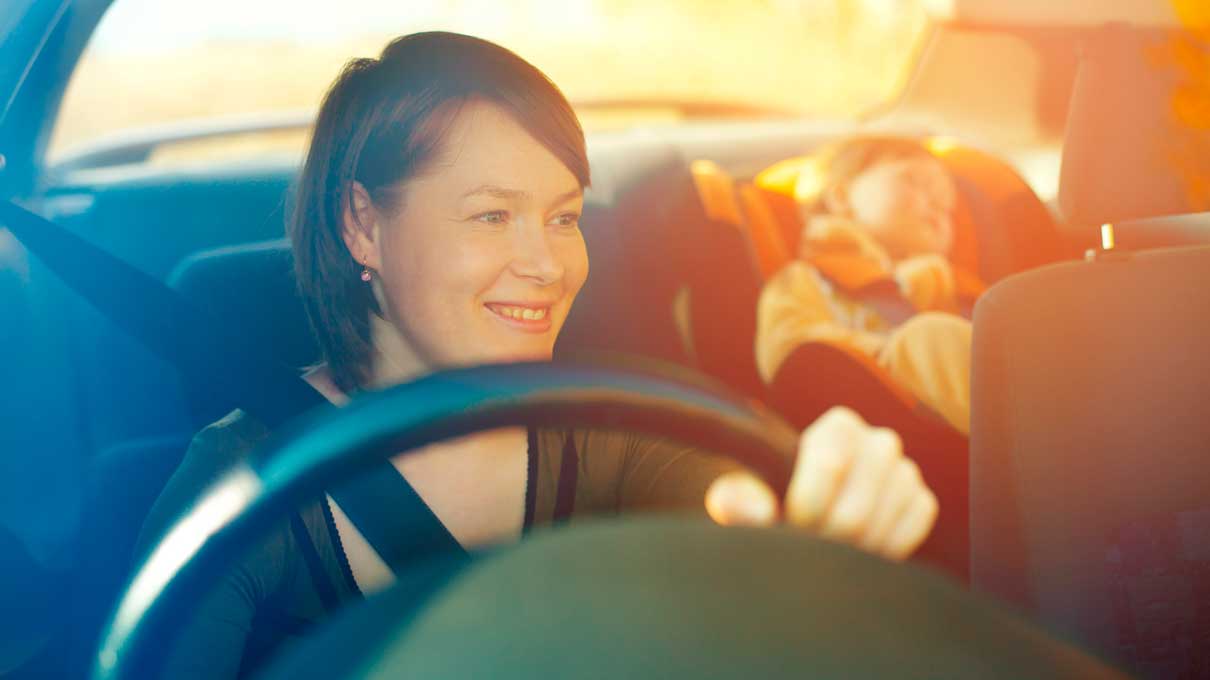 The sheer range of these features can be overwhelming, and that's why we've put together a guide to some of the most notable new arrivals you need to know…
Note - Manufacturers will often have their own unique names for their take on each feature; below, we've used the generic industry terms for each.
Lane Departure Warning (LDW)
A common inclusion in recent years, a lane departure warning system will track the markings of lanes on the road, and let you know through an audio and/or visual alert if you unintentionally drift without indicating. Increasingly seen as a standard feature, you'll find it in almost every car on the market – and it's now got a close cousin, too…
Lane Keeping Assist (LKA)
Similar to a lane departure warning, lane keeping assist will detect when you stray across a lane marker, but will then actively adjust your steering (and, if necessary, braking) to correct your course. Sometimes, it goes a step further with lane centering, which aims to keep you bang in the middle at all times. You'll find LKA in a new Volkswagen Golf, for example – and most cars with ADAS will have some version of it too.
Automatic Emergency Brake Systems (AEBS)
An impressive feature that uses sensors and cameras to spot a potential hazard ahead and applies the brakes if the driver fails to do so, AEBS has become such a staple of modern motoring that only cars that have it can achieve a five-star safety rating. It's set to be mandatory on new models from 2024 – but for now you'll find it on plenty, including the Kia Rio.
Driver drowsiness detection
Falling asleep at the wheel is the cause of many accidents, so manufacturers have placed a special emphasis on using technology to tackle the problem. Using sensors to pick up on steering and direction – and, in some cases, cameras positioned towards the driver's face – the car will spot signs that you've drifted off, before sounding an alarm to recommend you take a break. Hyundai were one of the earlier adopters of the feature, seen in their i30 and across their range.
Parking sensors
One of the earliest examples of ADAS to become a part of the everyday driving experience, sensors – and, often, a rear-facing camera – will spark into life when you're parking up. It's now a standard feature in the vast majority of cars on the market, including small city car models like the Citroen C1.
Parking assist
Stepping the parking game up a gear, lots of vehicles of late – like the new Ford Fiesta – are capable of parking themselves; high-powered parking sensors feed information to the engine, brakes and steering wheel to navigate into a space. If pulling into a curbside spot is your nightmare, this one is a real winner!
Heads-up display (HUD)
Drawing on technology long used by fighter pilots – which does make it sound very exciting, you'll agree! – and increasingly visible in cars on the market, is the practice of displaying important information directly in the driver's eyeline. Usually projected onto the windscreen, or a retractable display screen just in front of the windscreen, it's all about keeping your eyes on the road. Volvo does a fine line in this tech, as seen in the S60 and other models.
Adaptive Cruise Control (ACC)
Cruise control has long been a favourite – especially across the Atlantic – but is now far more advanced than before. Sensors will pick up on surrounding traffic and slow your car to suit, accelerating to your chosen speed again when it's safe to do so. It's a feature that drivers who spend a lot of time on the motorway may well enjoy, and is featured on everything from large saloons to smaller models like the Nissan Leaf.
Adaptive headlights
Using a combination of sensors and smart design, adaptive headlights can adjust the shape, brightness, and direction of the light beamed ahead of your car to suit both the conditions and your driving. It's a highly regarded feature that helps other road users too, and is found as standard on the BMW 3 Series as well as a host of other popular models.
Blind Spot Information System (BLIS)
With so many sensors mounted on the modern car, it makes sense that some are designed to handle the one place a driver can't see – the blind spot. If another vehicle is detected, audio or visual warnings will make sure you're aware of what's there; the new Kia Sorrento even feeds you video of the vehicle in your blind spot as you indicate to change lanes.
Cross traffic alert
An extension of the BLIS, this function can be located at the front or rear of the vehicle, and is especially useful when emerging from tight spots – a driveway or parking space, for example, when visibility may be limited.
All of these features will help you stay safer on the roads – but when something does happen, you'll want to be sure you're protected. Buy your car insurance online with Aviva and get a 15% discount. Get your quote today.1
We encourage our customers, where possible, to make use of our online options to access any help you need. If you have a query you can reach us via our contact forms. MyAviva is an online self-service portal available to all our home and car insurance customers.