We spoke to motoring expert and journalist Geraldine Herbert about the benefits of carpooling to school.
The school run can be a bit of headache for parents, particularly when you're pressed for time. Carpooling can save you time, money, as well as doing your bit for the environment.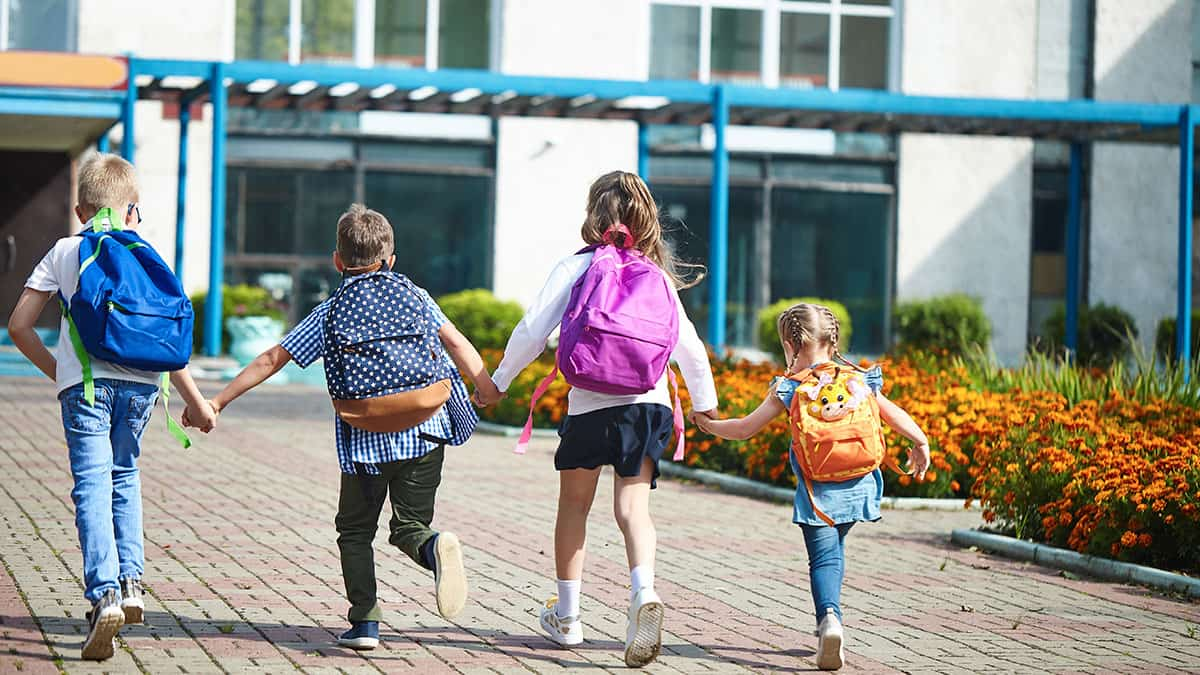 At 8:50am, almost one in five cars on the road are on the school run. So, it's no wonder school drop off and pick up times cause major traffic problems on the roads.
The main benefits of having a school carpool
Irish primary schools legally need to open for 183 days a year, while secondary schools must open for at least 176 days.1 That's 366 school runs a year for primary and 352 for secondary. It's not surprising then that Irish families spend more than €400 a year on fuel costs for the drive to and from school!
If you've a spare seat in your car, setting up a carpool system can be very easy. It can be done as a casual agreement with other parents or maybe you'd consider setting up a Facebook page and encourage other parents to participate.
When getting involved in carpooling it's important to establish some golden rules;
1. Carpooling is not a chauffeur service
Carpooling is not a chauffeur service, the convenience of having your child or children collected means everyone involved needs to return the favour.
2. Be on time when it's your turn.
It's not only frustrating when you're late but there's also a safety risk, because you're more likely to take chances when you're running behind schedule.
3. Have a backup driver in place
Sometimes life gets in the way, leaving someone having to cancel. Try to have a backup driver in case this happens.
4. Be mindful of how many parents you involve
The more parents that are involved the less you'll have to drive, but it could mean driving a much longer distance to collect and drop off kids when it's your turn!
5. Always check your car seats
Ensure you've the correct and properly fitted car seats for all children in the car.
How to stay safe when on the school run
While carpooling is great for your pocket and environment, be aware that children while driving can be a major distraction which can cause accidents to happen. To avoid any distractions, make sure all the kids have their seatbelts on and are in the right car seats, for their safety but also to keep them from moving around the car. Keep your attention focused on the road but if you absolutely need to turn around at any point be sure to pull over in a safe place before you do.
What to do if carpooling isn't an option
If you live more than 3.2km from your child's primary school, they're eligible for the primary school transport scheme. If you live more than 4.8km from your child's secondary school, they're eligible for the post-primary transport scheme.2 They're a great initiative, for more information on both schemes.
Now that you'll have extra kids in your car for the school run, it might be a good idea to check out our guide to organising your car!

At Aviva, we're all about taking the hassle out of car insurance. Get 15% off your car insurance when you buy online.3 Get your quote today.