As the cold, winter weather continues across the country, the topic of icy roads is always on our minds. The topic of how best to correct a skid is one in which people often give or seek advice on.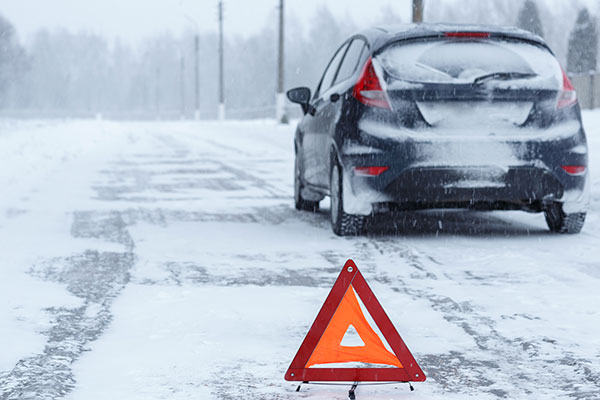 But this in itself is quite the challenge, trying to identify the difference between oversteer slides and understeer skids could be enough not only to put your car in a spin, but also your head! The main cause of concern is that once you're in a skid it is very difficult to correct without specific skid control training. Once you have started to skid, if you don't have enough 'Time & Space', you are likely to be involved in a collision.
Therefore, rather than asking yourself 'how can I correct a skid', you're better to ask 'how can I avoid skidding in the first place':
Did you know that it's not adverse weather conditions such as snow, ice or water that cause you to skid? It's actually a driver's response to these conditions which are usually the cause – although poor road surfaces don't help:
The main causes of skidding are:
Excessive or harsh braking

Excessive or harsh acceleration
Excessive or sudden steering
Excessive speed for the road conditions (an underlying cause)
A harsh gear change – this can cause a skid where the clutch is let up too quickly, and this could cause the driving wheels to slow suddenly which will affect traction.  
So, if 'harsh or excessive' use of the controls is the problem, then 'smooth' use of them is the solution. One way to think about it is to imagine you are driving around with a glass of water sitting on your dashboard and you don't want to spill any of the water. This means that you need to accelerate, brake, steer and change gear very smoothly.
Modern Technology
Ultimately, how smoothly you drive will go a long way in reducing your risk of skidding. However, some modern additional safety features can also be of assistance:
ABS (Anti-Lock Braking Systems) can help to reduce the risk of skidding, caused by excessive or harsh braking.
Traction control can reduce the risk of skidding caused by, excessive acceleration.
Some stability packages can also reduce the risk of skidding caused by excessive or sudden steering.
If your car doesn't have any of these features, it is well worth considering for your next purchase.
Remember, that these technologies can help reduce your risk of skidding – but the best way of lessening the risk is by ensuring you drive slower in poor driving conditions, such as wet or icy roads, during snowy conditions or when road temperatures are low.
If you find yourself starting to skid or fishtail, it means that you are driving too fast for the road conditions. During winter driving conditions, such as ice and snow, you should drive at a safe speed; avoid sudden braking, acceleration or turns. This way, you are unlikely to have any problem with skidding.
For more information about driving during the winter, you can click here. But if you find yourself broken down during the winter, you can call our Breakdown Assist Team on 1800 44 88 88 - 24 hours a day, 365 days a year. Learn more about Breakdown Rescue Cover, and more as standard, Aviva car insurance benefits