Deciding to build an extension onto your home is simultaneously exciting and nerve-racking; there's so much to consider and get in order before you can even start the process. Like all big decisions around your home, proper planning is essential and the key to success. If you spend time creating a solid house extension plan, you're far less likely to make rash decisions you end up regretting or spend way over your budget to un-do any choices you're unhappy with!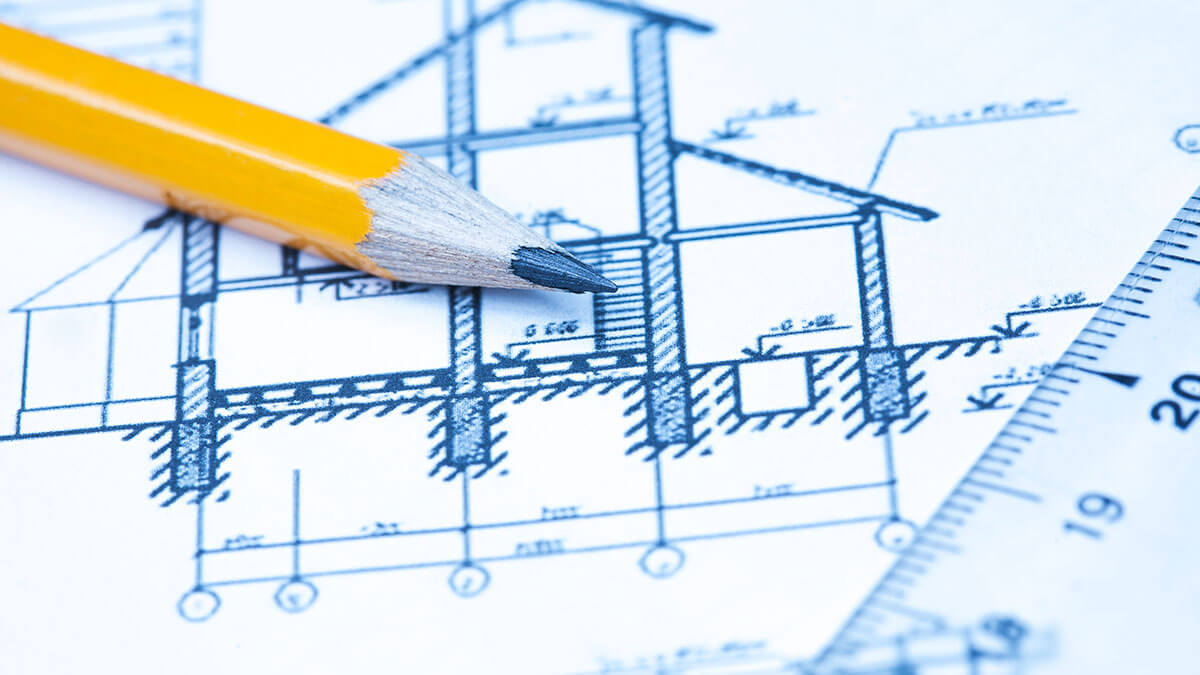 House extension tips in Ireland
With this in mind, we decided to get the advice of an expert to find out the best place to start planning our house extension.
We spoke to architect and interior design expert Denise O'Connor, founder and managing director of Optimise Design, and creator of the home design service Optimise Home, about some of the most important things you need to consider when planning a home extension.
Here are Denise's top five tips you should know before starting your home extension project:
1. Figure out what it is you want
Before you start any kind of home improvement project, big or small, it's really important you spend some time evaluating how you currently use your home. You want to make sure the work you do will actually improve your life and serve you in ways your home doesn't do at the moment.
A good idea is to use a tool like a weekly tracker workbook to track a typical week in your home to identify what's working and what's not. This will help you build a clear picture of what kind of space or amenity you want to gain from your extension.
People often add a room or convert part of their home without thinking what it's most needed for other than extra space. If you're planning to make changes to your home at all, really go for it and think of long-term goals for your home. Don't settle for any quick fixes.
2. Plan for the future
When analysing what you need from your home, don't just focus on your immediate wants. You might have designed your home with your kids in mind years ago, and now that they've flown the nest, you can be as selfish as you like! If you've retired or have retirement on the horizon, why not build that entertainment room or home cinema you've always dreamed of?
Have a look at the top five interior design trends for 2020 to spark some ideas.
3. Make sure you hire the right architect
Firstly, you need to make sure you're hiring the right person for your project. Architects have different styles, from traditional to contemporary and everything in between. It's essential whoever you choose shares your style preference (or at least understands it) otherwise you could have an uphill battle trying to reconcile your differing points of view.

Spend time researching different firms and look at the work on their websites. The RIAI is a fantastic resource for finding architects in your area and offers a lot of useful advice for working with them.
Social media is also a great place for familiarising yourself with the work of different firms and architects. Try the likes of Instagram, Pinterest and Houzz to get started.
4. Get a handle on your budget
It's important you set a realistic budget and decide if you are prepared to make trade-offs along the way. Prepare a budget before you start any work and put aside sufficient contingency fund to cover unexpected expenses, like discovering damp or structural issues. It's easy to get carried away and try to include everything on your wishlist, but you could find yourself in trouble quickly if you don't stay within budget. Keep your budget at the forefront of your mind when making decisions.

Be open about your budget with your architect, designer or contractor. They'll help you modify the scope of work to align with the amount you have to spend. An experienced team will be able to help you to compromise in a way that means you get maximum value and return for your budget.
Rather than find solutions to stagger the renovation so that your funds can be spread out, wait until you can afford to do everything in one go. Not only will you get better value for money this way, you'll only go through the build process once. Plus, you'll also have the added benefit of time when it comes to making design decisions, you're 100% happy with.
5. Over-prepare!
When it comes to the build process, your contractor will have a programme of works which will guide you in terms of when critical decisions need to be made and budget needs to be allocated.  However, a good piece of advice is to have all of your decisions made before the work even starts. Don't attempt to wing anything along the way! Once the build starts you might feel some stress, so your decisions and judgment might be clouded.

At Aviva, we understand just how much work goes into making a house a home, that's why we're committed to protecting yours. Buy Aviva home insurance online and get 15% off1. Get your quote today.