Many of us won't be holidaying quite as far as Costa del Sol this year but taking an Irish staycation instead. Even if you're only a county away from home, you still need to take the same precautions with home security as if you were jetting abroad.
Take a look at these eight tips to secure your home while on holiday to give you peace of mind.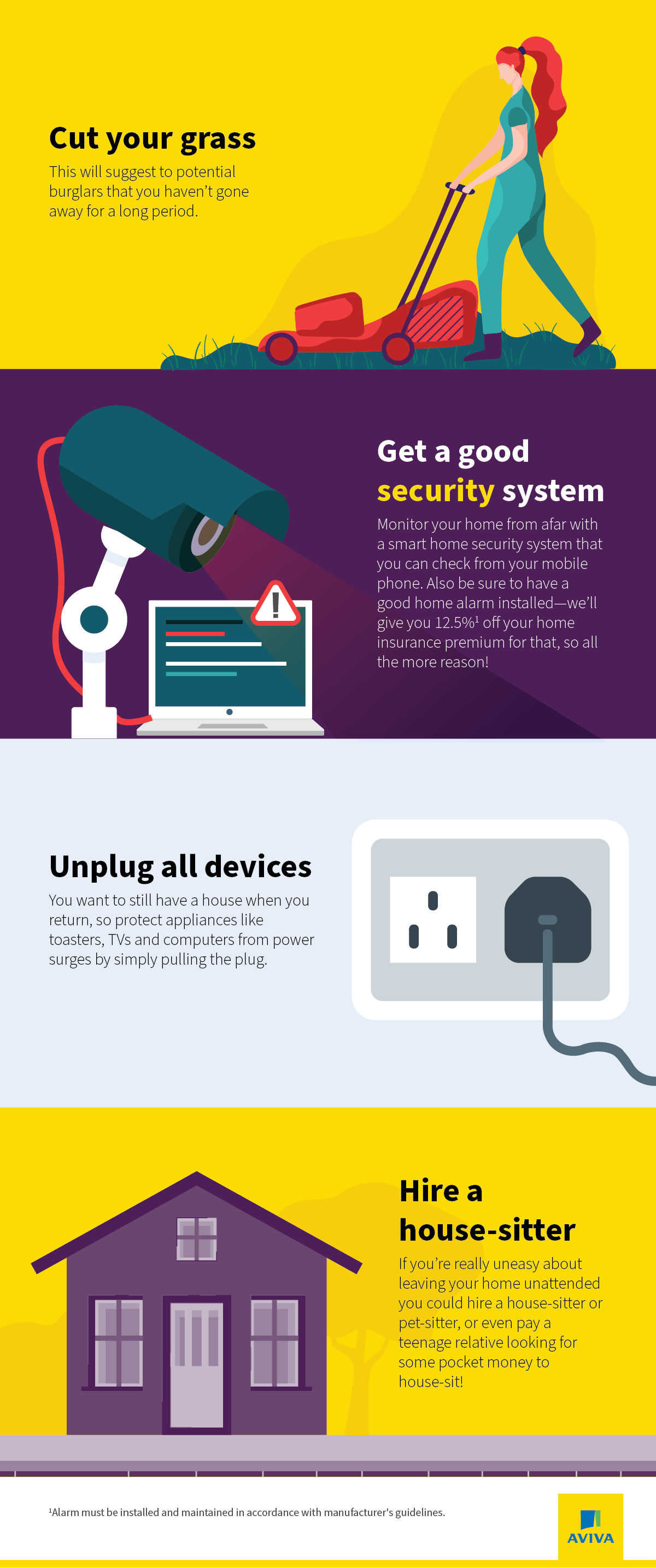 To be extra careful, we've got even more ways to keep your home safe from burglars while you're away.
At Aviva, our home insurance covers for loss or damage to your home and contents caused by theft or attempted theft. If your credit or debit card is lost or stolen and you have to pay a bill as a result - we refund you up to €650. Don't have home insurance? Get a 15% discount when you buy online. Get your quote today.2
We encourage our customers, where possible, to make use of our online options to access any help you need. If you have a query you can reach us via our contact forms. MyAviva is an online self-service portal available to all our home and car insurance customers.