The tradition of a Christmas market or 'Christkindlmarkt' goes all the way back to the Middle Ages when the opening of a town's market heralded the start of advent in many German-speaking provinces.
These days they represent a blast of festive cheer in the form of open-air stalls selling everything from steaming mulled wine and roasted nuts to handmade yuletide trinkets and decorations, with plenty of singing and dancing thrown in for good measure.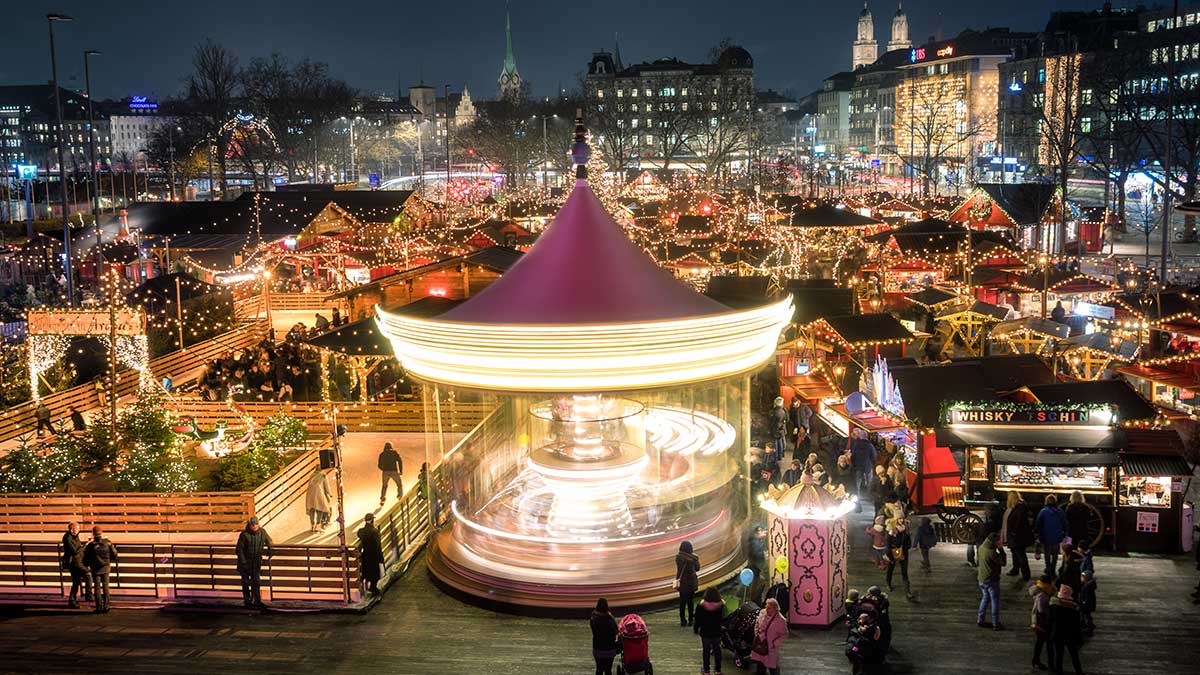 But where are the most celebrated Christmas markets in Europe? Here are our top picks:
Cologne, Germany
One of the top winter destinations, the German city of Cologne hosts several Christmas markets each year. 'Markt der Engel', the largest market, is situated near to the central cathedral, a showstopping World Heritage Site. Promising a truly magical atmosphere, the twinkling lights and outdoor ice-rink are perfect for those looking to immerse themselves in the beauty of Christmas.
Already experienced Cologne? There are plenty more Christmas markets in Germany to choose from, including the likes of Augsburg, Nuremberg, Erfurt, Frankfurt and Stuttgart.
Budapest, Hungary
Budapest's Christmas Fair and Winter Festival, located at Vörösmarty Square, has become world renowned and has grown in popularity in recent years. Not only does it feature a range of stalls, but the 18th century Gerbeaud House is transformed into a giant Advent Calendar, which really must be seen to be believed!
Be sure to try some 'kurtoskalacs' (chimney cake), a local delicacy which is made up of dough wrapped around a pole, baked, and then coated in sugar and cinnamon - delicious!
Krakow, Poland
Krakow's Christmas market has so much to offer visitors, from the breathtaking medieval architecture to some incredible gifting options, not to mention its overall affordability. The market is centred around the city's market square, unchanged in layout since 1257, which adds to its enchanting ambience.
Don't leave without purchasing a 'szopki': a handmade nativity crib for which Krakow is rightly famous or some hand-painted colourful glass baubles, another Polish specialty.
Salzburg, Austria
If you're looking for opulence and tradition, Salzburg, or the "Stage of the World", is full of charm, boasting a rich and vibrant culture. Austria's various Christmas markets have been in operation since the 13th century, with the country acting as a classic choice for those seeking a traditional winter getaway. With Salzburg the setting of one of the most popular musicals of all time, 'The Sound of Music', Austria's fourth-largest city is a popular destination for visitors from all around the world.
You'd be foolish not to try some tempting 'Mozartkugel', a local confectionery made up of round spheres of marzipan, pistachio and nougat covered with dark chocolate.
Birmingham, UK
It mightn't be the first place you think of when it comes to Christmas themed markets, but if you're looking for an experience you can fly to in less than an hour, Birmingham is a great option. Hailed as the largest German-themed Christmas market situated outside of Germany and Austria, Birmingham's Frankfurt Market features a gorgeous array of stalls around the hub of Victoria Square and New Street.
With live music and events, Friday and Saturday evenings are the most popular times for exploring the area. Be sure to wash down any delicacies with a silky hot chocolate, the ideal winter warmer on a dark evening.
Dublin, Ireland
If you don't want to go quite as far afield, our capital city has a number of must-see offerings. If you fancy something a bit quirkier, check out the Ha'penny Market at Grand Social. You'll find all sorts of gifting options, from handcrafted decorations to vinyl records and vintage clothing. It runs every Saturday from late November.
The Dún Laoghaire market is also a fantastic option due to its prime coastal location and the beautiful docked boats and yachts which add to the atmosphere. The market is full of decorated huts lined with fairy lights giving a sense of festive cheer. The gourmet food on offer is more than enough to entice visitors but the authentic, bespoke gifts help too… just be sure to wrap up well from the sea air!
Dublin Castle is relatively new on the Christmas market scene and is proving very popular with natives and tourists alike, thanks to its central southside location.
Now you know the best spots around Europe to take your Christmas shopping list, get your snuggest gloves and fluffiest scarf at the ready. Before you head off in search of festive delights, make sure you're protected with a 20% discount on single-trip and multi-trip travel insurance through Aviva Direct.1