If you're planning to travel to Asia at any stage of your life, Japan is a must-see as it's bursting with culture, stunning architecture and amazing food. With so much to see and do, it can be hard to know where to begin! We like to consider ourselves travel buffs, so we've done the work to make it easier for you to decide which top sites to put on your Japan itinerary.
1. Osaka Castle (Osaka)
Built by the Napoleon of Japan, Toyotomi Hideyoshi, the stunning Osaka Castle was built in 1583. The castle is surrounded by 106 hectares of open park, making it a welcome escape from the city's hustle and bustle. Make sure to bring a picnic to have amongst the idyllic cherry and plum groves. This truly looks like something straight out of a fairytale!
2. Mount Moiwa (Sapporo)
From the top of Mount Moiwa, you can get a breathtaking 360-degree panoramic view of Sapporo. The best time to hike Mount Moiwa for spectacular views is at night. If you're not an avid hiker, there's also a ropeway cable car you can take.
Mount Moiwa is about 6km from Sapporo, and can be reached by train from Sapporo Station to Susukini Station. The views are seriously Instagram-worthy!
3. Tokyo Skytree (Tokyo)
This one is definitely not for those with a fear of heights! Tokyo Skytree is the second tallest tower in the world, only surpassed by the Burj Khalifa in Dubai. It's visible from anywhere in Tokyo city, thanks to its dizzying height of 2,081 feet. There are two height options to visit, the lower of which is 1,475 feet.
The Skytree is located in the Sumida ward district of Tokyo, which is east of the very centre of Tokyo.
4. Tokyo Disneyland (Tokyo)
Get ready to enjoy oceans of adventure, discoveries, and fun at Tokyo Disneyland. Whether you have kids or want to relive the magic of your youth (no judgment here!), this is an absolute must to include in your travel plans.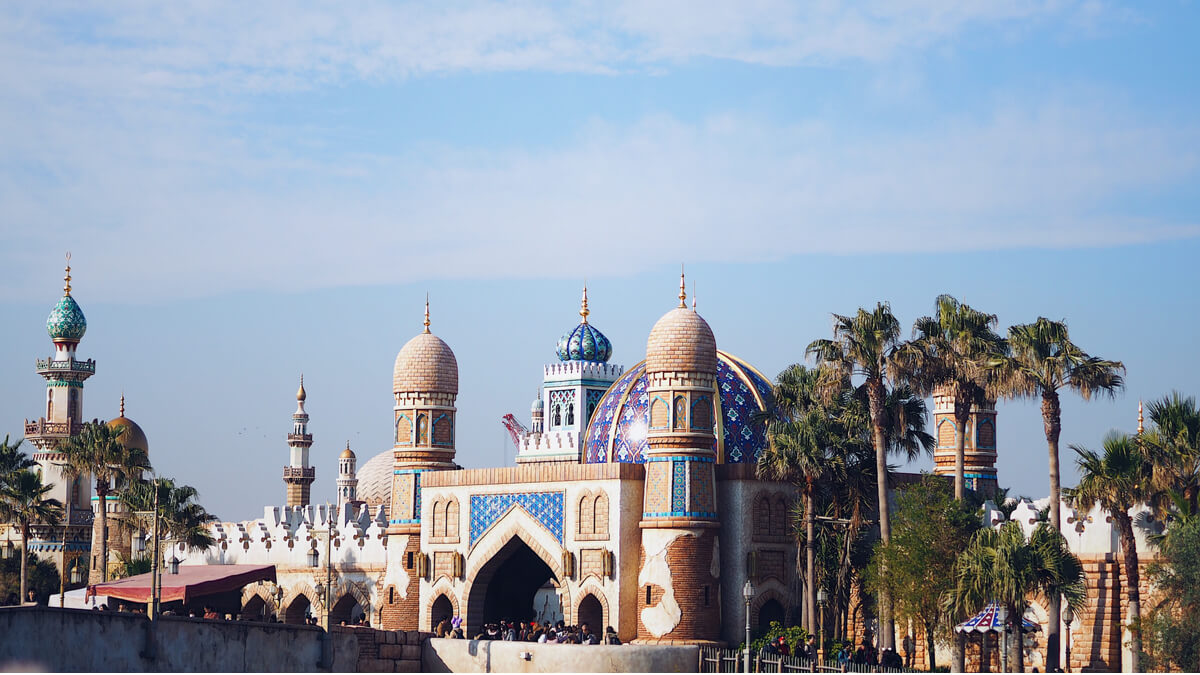 5. Tokyo Imperal Palace (Tokyo)
The Imperal Palace is in the heart of Tokyo and is the primary residence of the Emperor of Japan. The palace was built in 1888 on the grounds of the old Edo Castle and is protected by a beautiful, reflective moat. It's surrounded by the stunning Fukiage Garden with the Statue of Kusunoki Masashige waiting to welcome you in.
Take full advantage of the free, guided tours (available in English) to walk you through the history of the palace.
6. Cat Café Miysis (Yokohama)
Japan is well known for their cat cafés dotted around the big cities. This café is in central Yokohama and is only a ten-minute walk from Yokohama Park. Sit back and enjoy a tea or coffee while playing with these furry-friendly pets. It's definitely an experience! The price is around €10 for 70 minutes – well worth it if you ask us.
7. Nambayasaka Shrine (Osaka)
Osaka's most visually striking shrine is Nambayasaka, which features a stage shaped like a huge lion's head baring its teeth. It's believed that the open mouth of the lion swallows up evil spirits of worshippers and calls for victory and success.
Namba Yasaka Shrine is accessible from the center of Osaka. It's located a bit off the beaten track, which means it isn't crowded by tourists and is a great chance to experience unique local culture. It's also free to enter and open 24-hours a day.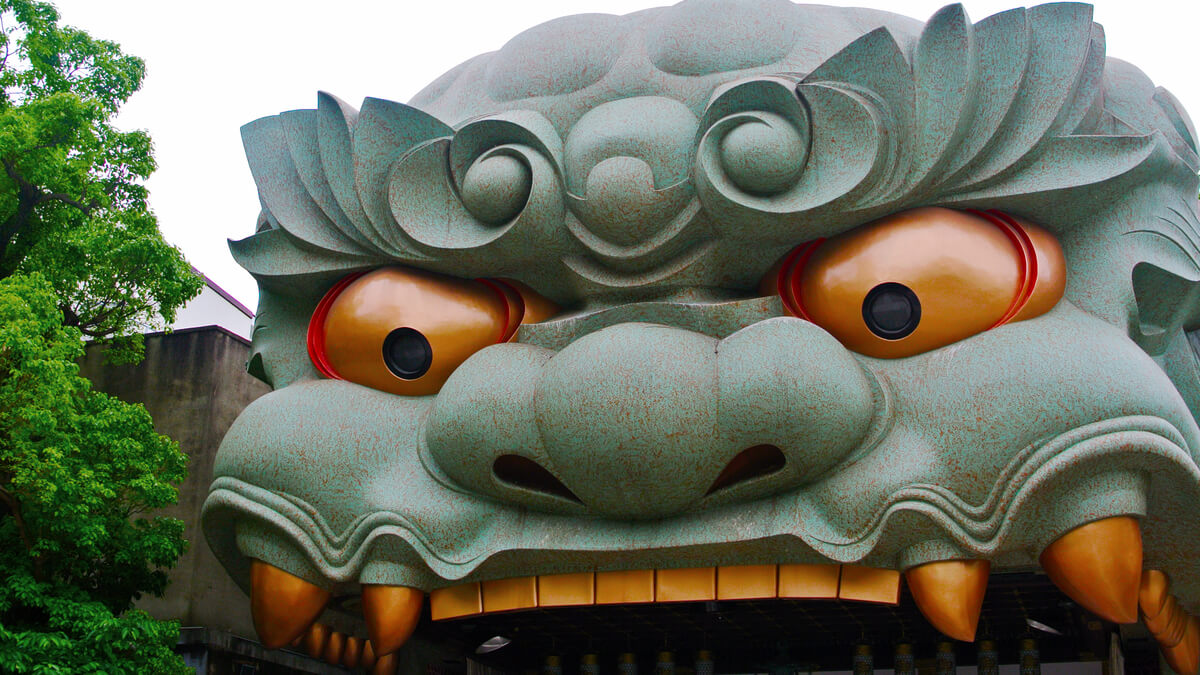 If you've got an exciting trip to somewhere like Japan coming up, we understand all the preparation and planning that needs to happen in advance. It's important to keep on top of personal security while travelling to avoid any misfortunes ruining your trip. Check out our personal security tips for travelling here.
Sometimes lucks just not be on your side, and you might be the one who's luggage gets lost. But don't panic, our guide will help you with what you should do next. Read more here.
Our travel insurance options cover missed, cancelled and delayed flights, lost passports and driving licenses and hospital fees, to name just a few. For more information on Aviva Travel Insurance cover click here.