There's a lot to be said for striking out on your own and embarking on solo travel; it's empowering, immersive, and just as enjoyable as travelling with others. From the spontaneity it allows to the self-discovery it encourages, heading off to explore with only your thoughts for company can be an extremely attractive prospect – but also a daunting one. 
Even a seasoned traveller will recognise that going it alone comes with its own challenges and risks, but also that smart planning can go a long way towards making the experience incredible. It's with that in mind that we've pulled together some top tips to make your solo adventure a special one…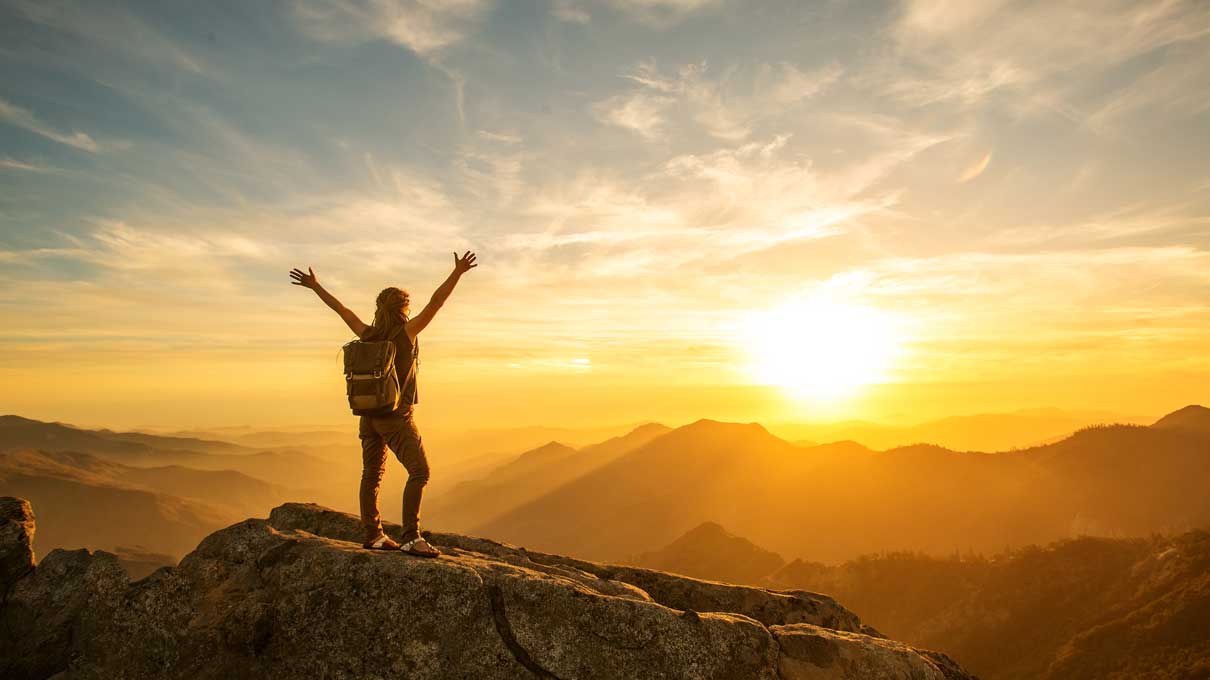 Choose your destination wisely
There's no right answer when it comes to your perfect destination; it's all down to what you want to get out of it. That's why some careful consideration goes a long way to getting it right.
If you love chatting with people and socialising with the locals, then you may want a spot where you can speak the language; if you'd prefer spending time to yourself, that's less relevant. If you're satisfied with roughing it then heading off the beaten track will appeal, but if comfort's a must, a more traditional option might be best. And, of course, questions of security and safety are more important than ever if you're off on your own.
Whatever you fancy, know what you're getting yourself into; the element of surprise is a welcome part of the travel experience, but when you're flying solo it's really best that you're aware of what lies ahead. 
Do your research
From learning handy phrases in the local lingo to knowing the no-go areas once you get there, a little knowledge goes a long way – and especially if it's just you. The web is awash with great resources, so whether it's swotting up on Duolingo or grabbing tips from the likes of Lonely Planet, take the time to get yourself prepared for the journey.
Practice!
Travelling solo is very different to going with others – and while that's part of the appeal, it's best that it doesn't come as a complete shock to the system. Before you head, try doing a few things you mightn't normally do alone; a trip to the cinema, or a table for one at a restaurant. It'll give you some idea of what to expect on your trip.
Fill up your phone
Before you head off, download apps that will be useful on your trip: Google Translate is an brilliant tool when it comes to communication, while Google Maps is widely recognised as the go-to for navigation. 
Save some important numbers, too, like the local police and the Irish Embassy for the territory you're travelling to; hopefully you'll never need them, but it's better safe than sorry.
Travel light
Yes, bringing 'only the essentials' is easier said than done – but if there's one way to lose a lot of the independence and flexibility that travelling alone will give, it's by bringing a load of baggage that only serves to slow you down. Limit your luggage and you'll have a far easier time moving around your destination; chances are you didn't need that extra jumper anyway! Need help? Check out our travel packing tips.
Manage your money
On this occasion we're not talking about budgeting (though that's important too), but rather the means of payment you have available. When you're on your own, losing a card or finding yourself short of cash could be a serious problem, so plan ahead. Have more than one card on hand; a service like Revolut is perfect for this. It's also a good idea to have Google Pay or Apple Pay enabled on your mobile. Also, it's a good idea to carry local currency for times when card or digital payments aren't possible. 
P.s. with Aviva home insurance if your credit or debit card is lost or stolen and you have to pay a bill as a result, we'll refund you up to €650. For full details of the cover provided and the great benefits see Aviva home insurance. 
Keep in touch
Whether it's staving off homesickness or simply showing off, there's loads of reasons you might make contact with family and friends back home – but it's also a great way to stay safe. Let people know where you are, who you're with, what you're up to and what your plans are; drop location pins, share departure and arrival times, and make your communications regular. 
Stay safe
While lots of the tips above will help you to be safe during your solo run, there are lots more clever steps you can take:
Keep your valuables secure; bum-bags won't win style points, but they're a great way of minding your most important belongings when out and about.
If you have a safe at your disposal in your hotel or hostel, use it to keep your travel documents, spare cash, and other vital items.
Be alert. From pickpockets to local scammers, stay sharp and keep your wits about you – and trust your instincts when you feel something's amiss.
Be healthy; bring medication and some basic first aid supplies. 
Carry the address of where you're staying – if language and local geography are an issue, having it in writing is always useful.
Make sure you have travel insurance – it makes life a lot easier should anything go wrong. 
Now that you know our top tips for travelling solo, all that's left to do is choose where you're going! Why not check out our saving hacks for your perfect holiday. 
Ready for the off? Before you go save 20% on single and multi-trip travel insurance with Aviva Direct.1