If you love a good road trip, you'll know that Ireland has some of the most breath-taking routes in Europe – you just need to know where to look.
No matter where you are in the country there are great scenic routes to be found, from winding coastal roads to windswept mountain passes. So, pack up the car and throw on your favourite radio station because we've got four itineraries that would make any driver excited to hit the open road.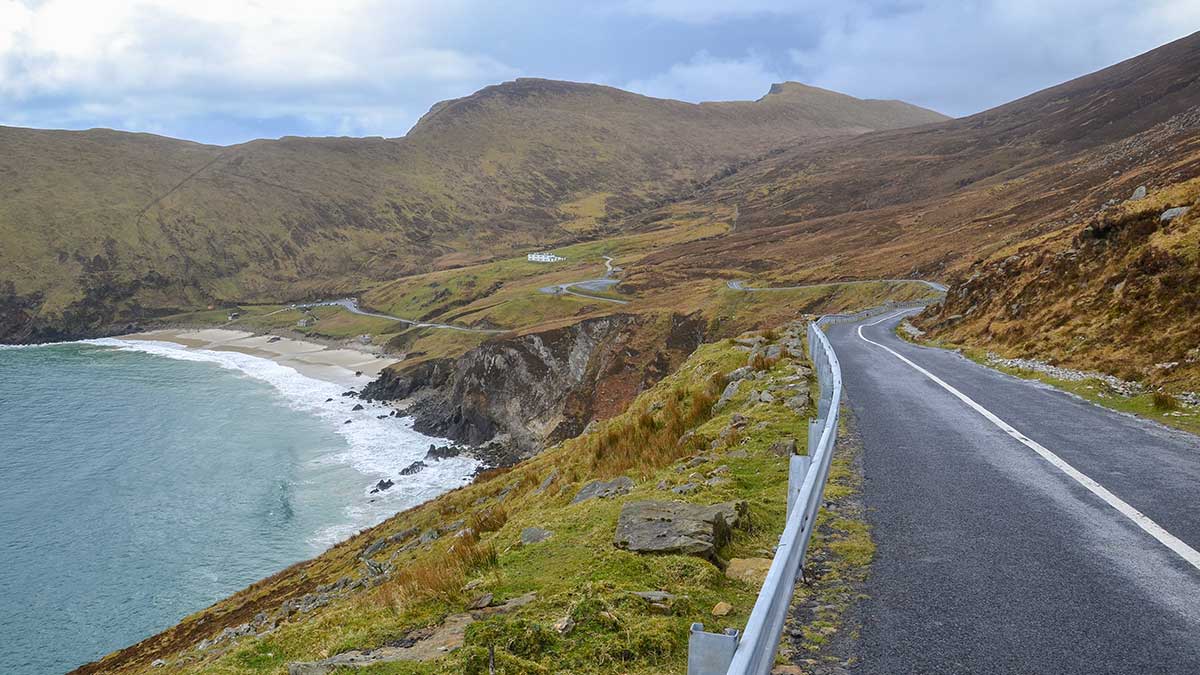 Long before the Wild Atlantic Way was on the top of everyone's list, the outer reaches of Co. Mayo were the spot for showcasing the beauty of the west coast. Setting out from Westport, you'll pass beautiful lakes and mountains – but it's when you leave the mainland that the fun really begins.
With winding roads that creep right to the edge of the cliffs, the island is a driver's paradise, with a 40km route of stunning scenery.
Whether it's exploring the villages of Keel and Dugort, taking a walk on one of the many long, sandy beaches, or simply getting out to listen to the waves crash against the cliffs, there's plenty to experience once you've parked up.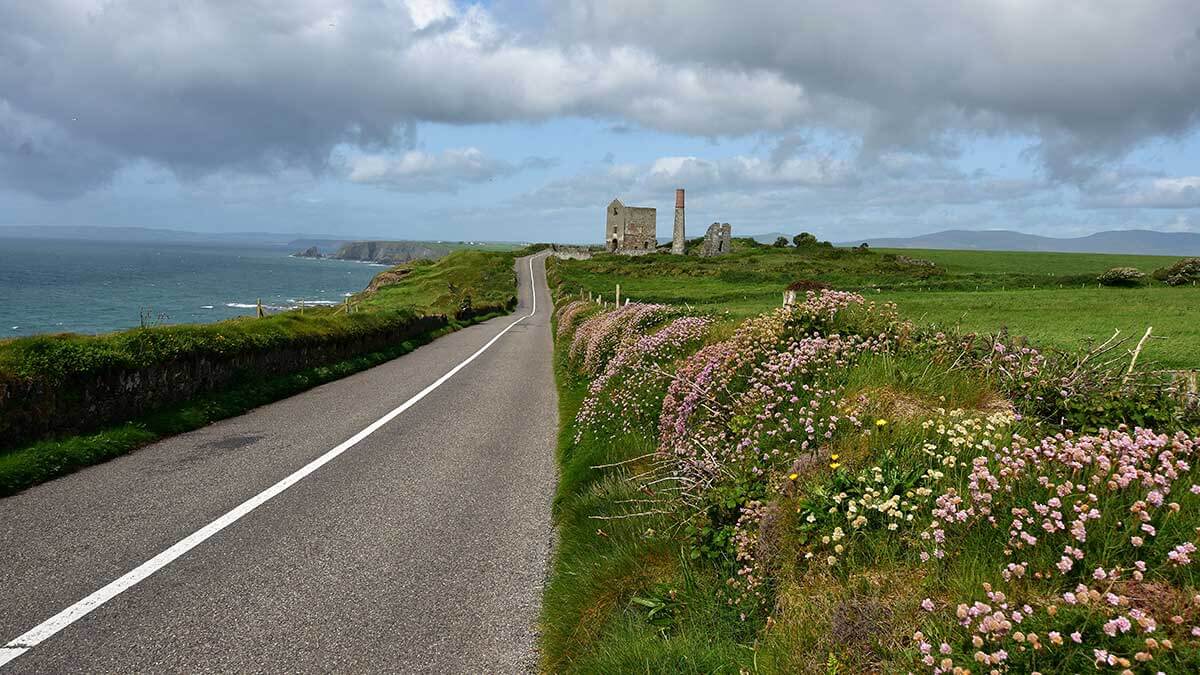 Not to be outdone, the south-east edge of the country also boasts brilliant options for those of us who enjoy salty air with our scenery! The route that links two of Waterford's most beloved seaside towns is really worth a road trip.
Beginning in Dungarvan and ending in Tramore, the road meanders past coves and strands, numerous historical landmarks and an almost unbroken stream of picturesque sights. Declared a UNESCO Global Geopark in 2004, you'll find everything from prehistoric rock formations to blue-flag beaches; plenty of reasons to stop and get out to explore!
Clonea Beach, The Bog of Fenor and Tankardstown Engine House – where you can learn all about the mining heritage that gave the route its name – are definitely worth a visit.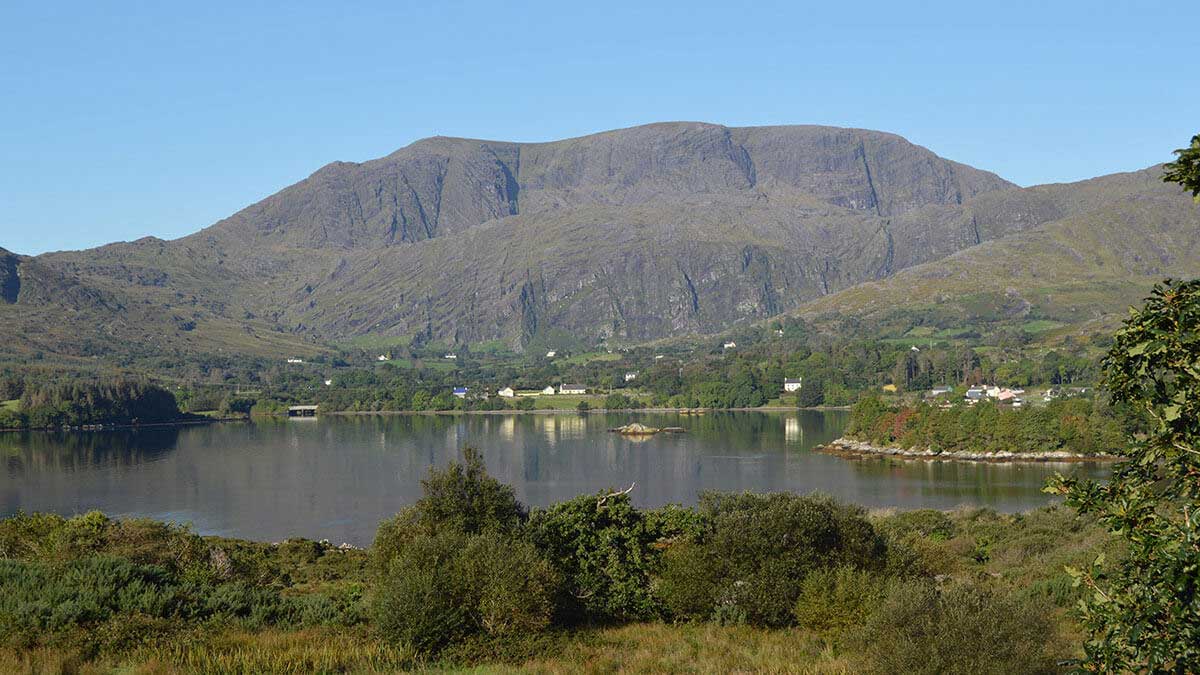 The Priest Leap might be higher and Moll's Gap more celebrated, but this particular mountain pass should be on the bucket list from a driver's point of view.
Best approached from the village of Adrigole in Cork, the drive itself is not particularly long at 13km, but the views along the way are something to write home about. The Beara Peninsula is on the route and is home to lots of remnants from the Bronze Age, such as stone circles, wedge tombs and standing stones.
The best part? The Cork and Kerry routes offer really different landscapes. The Cork side is wild and vast, showcasing bog lands and sheep dotted on the hillsides whilst the Kerry side has a panoramic view of Glenmore Lake and meadows against a backdrop of mountains.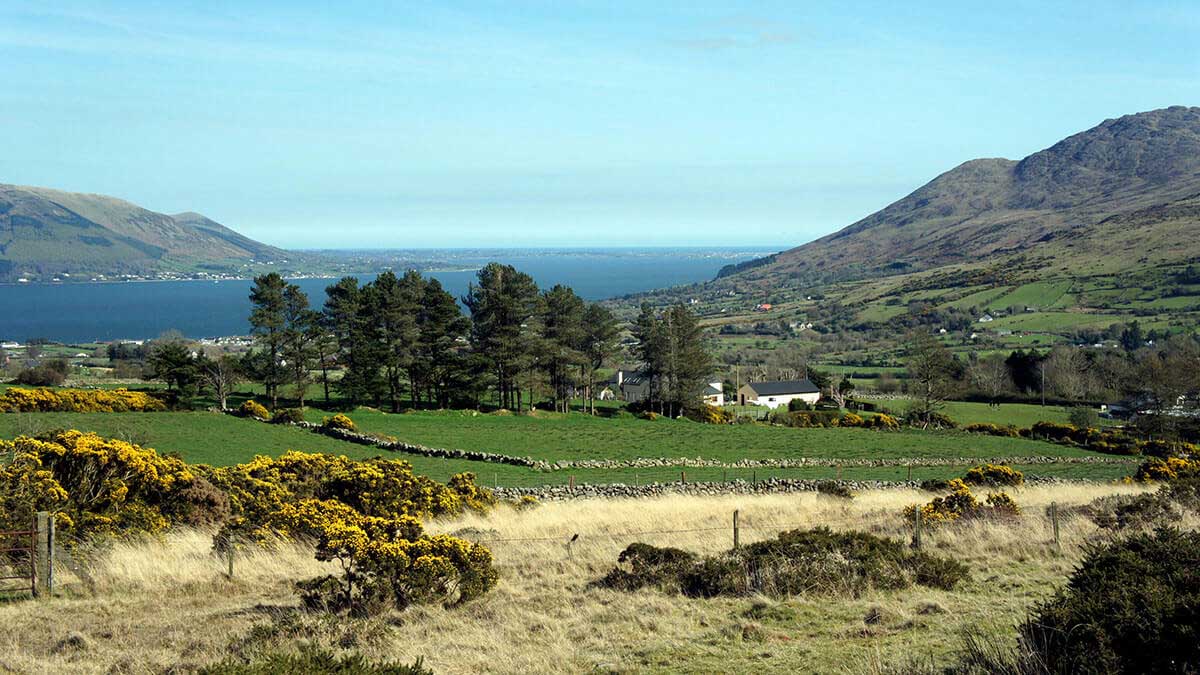 This corner of Ireland is steeped in myth and folklore, but the beauty of the Cooley Peninsula is very real; from the Mourne Mountains to Carlingford Lough, you'll wonder if you're driving through a postcard!
Beginning in Dundalk and ending in Carlingford, it's an ideal escape from the hustle and bustle of city life. What makes Cooley Peninsula really special is the sheer variety of the landscape; hills and plains and forests and beaches are all within a couple of minutes' drive of one another. The route is dotted with cosy villages and tourist attractions – and if you've got an adventurous side, anything from banana boating to windsurfing, or ziplining to archery can be found along the way.
Have a look over our ten any occasion car necessities before you head off on your road trip to make sure you're prepared for any situation.
At Aviva, we offer 24/7 breakdown assistance as standard with our car insurance. So, no matter where you find yourself in Ireland, we've got you covered should you need it. Buy your car insurance online and get a 15% discount. Get your quote today.1
We encourage our customers, where possible, to make use of our online options to access any help you need. If you have a query you can reach us via our contact forms. MyAviva is an online self-service portal available to all our home and car insurance customers.