There's good reason why we say, "there's no place like home". Our homes are where we spend most of our time and make some of our fondest memories. Part of making a home your own means showing your personality in each room and creating a space that you put your own stamp on.
We've put the research in and found the biggest interior design trends for 2020 that won't swallow up most of your savings!
The environment is now at the forefront of most aspects of life, and interior design is no different. A lot of interior trends for 2020 are focused on natural, eco-friendly shades and materials. Take a look at the top five trends you need to know about this year.
1. Colour
Paint is always a great way to change up a room. The best part is how cost effective it is. The main trending interior colour for 2020 is deep, navy blue. White is also set to be a popular shade in 2020. White might sound a bit boring, but there's so many shades of white to choose from. White can be used all over your home with bursts of colour in the furnishings or through prints on the walls. Lucky for you, we have expert tips on how to decorate your home with white.
Other colours having their heyday are blush pink, burnt orange, olive green and charcoal. Have a look at our expert tips on painting in your home.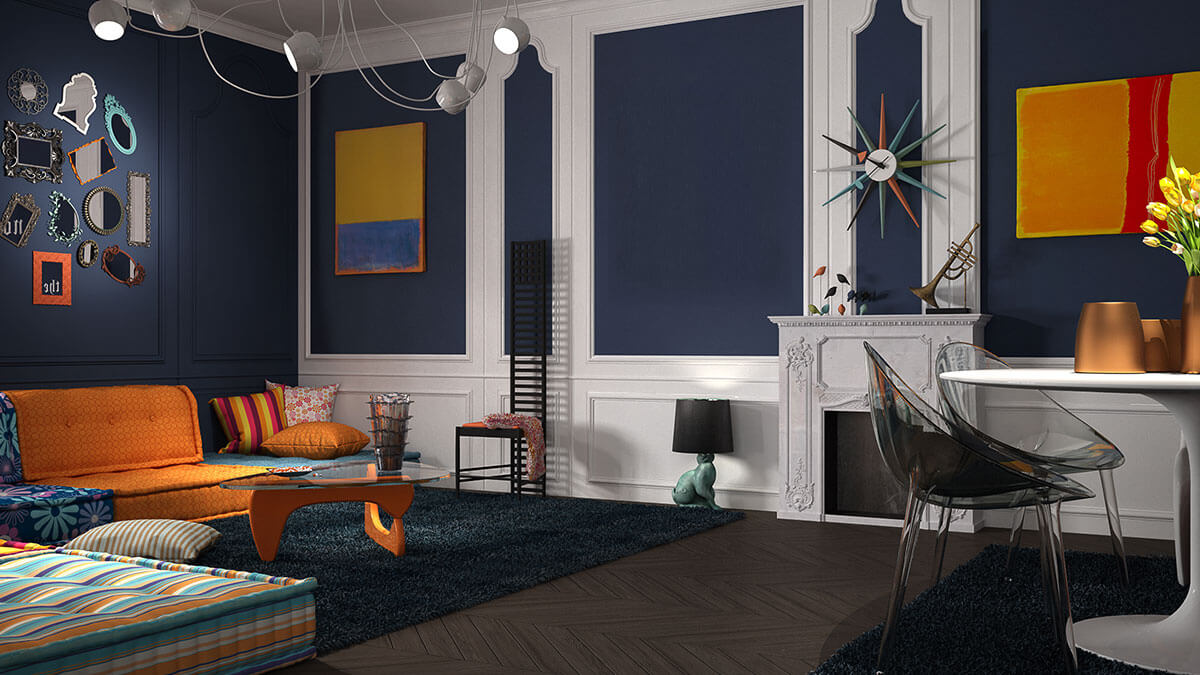 2. Living room
While the last decade has been all about open, bright spaces, interior for 2020 show a shift in focus to intimate spacing filled with plants and cosy, velvet couches and rugs.
Feature walls won't be as popular this year because the latest trend is to paint every wall in muted, neutral colours. Bring nature into your home with plants and wooden furniture. Geometric wooden flooring and rugs will add extra character to your living room.
We have the perfect way you can add some nature vibes into your home with our DIY herb wall guide.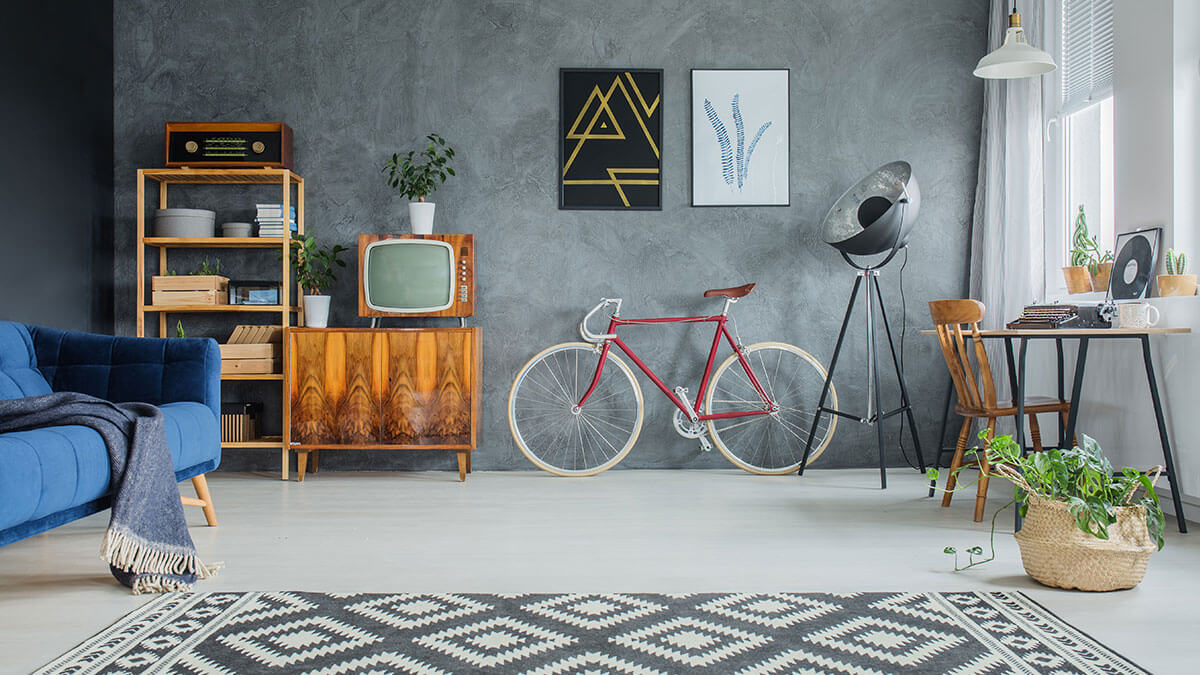 3. Kitchen
One trend making a big comeback in 2020 is marble. Adding a marble backsplash to your kitchen is a great way of including the trend without having to overhaul all of your countertops.
If you have a white kitchen and light marble countertops, paint the under-counters or the bottom of your kitchen island to add the right amount of colour to the room.
Using recycled materials for your kitchen and kitchenware will be popular this year. A number of furniture suppliers now offer kitchen cabinets, tables and kitchenware made from recycled, reclaimed wood.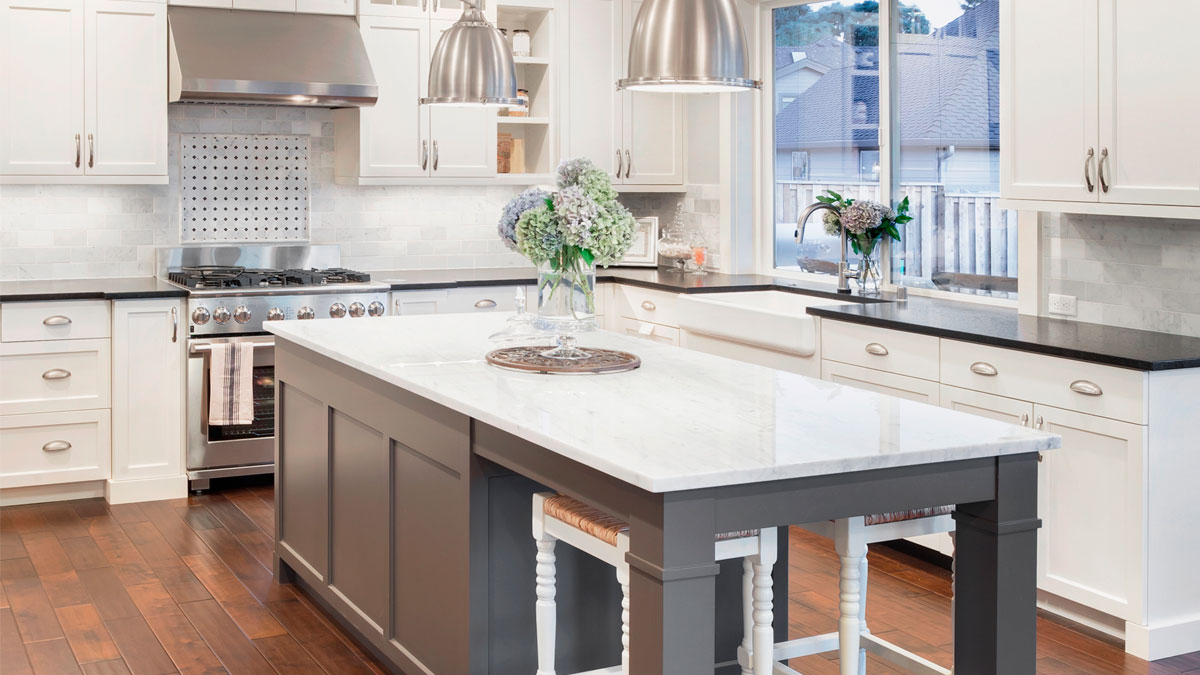 4. Bedroom
Handmade items using sustainable, natural materials like stone, wood, and clay are some of the furnishing elements that will be big in bedrooms this year.
Earthy colours like teal, burnt orange and dark green will feature heavily in 2020. Adding a contrast colour like blush pink will keep your bedroom from feeling too dark or enclosed.
Layering bed linens, throws and cushions for warmth and texture is a trend being carried over from 2019… some things never change, and comfort is one!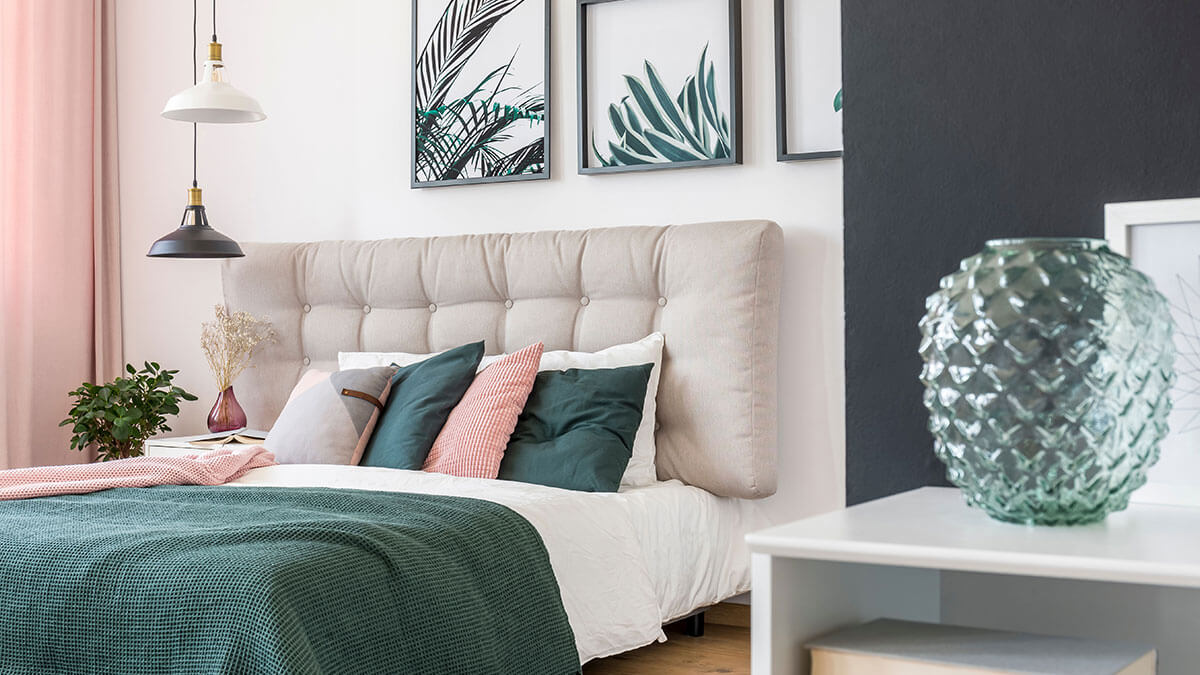 5. Bathroom
Bathroom trends in 2020 are all about minimalist décor and creating a sense of Zen. Much like the kitchen countertops and backsplashes, marble is a big player.
Keep it simple with a feature mirror and some greenery to create a calm, spa-like feel to your bathroom. Stow your toiletries in your cabinets and use neutral and muted tones for your rugs and towels.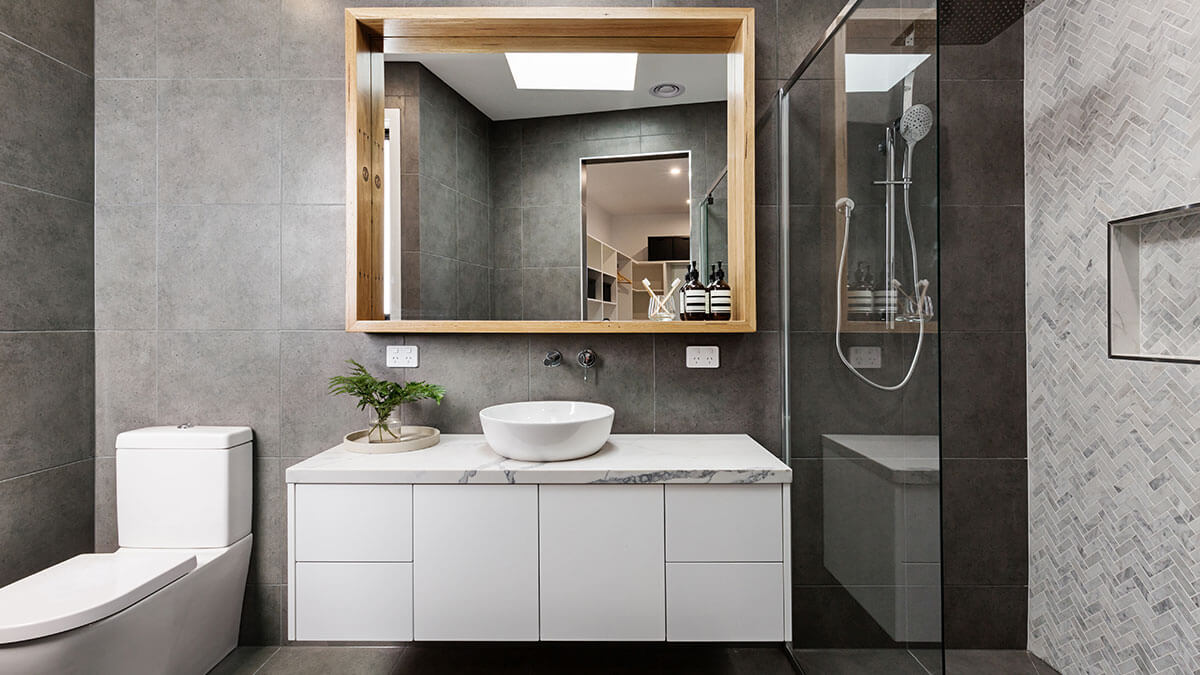 We want families to feel that the homes they put so much time and love into are protected with Aviva home insurance. Get 15% off your home insurance when you buy online. Get your quote today.1
For home insurance, you're safe in the hands of Aviva.