The tradition of a Christmas market or 'Christkindlmarkt' goes all the way back to the German-speaking countries of the Middle-Ages when the opening of the town's market heralded the start of Advent.
These days they represent a riot of festive cheer in the form of open-air stalls selling everything from steaming mulled wine, spiced sausages and roasted nuts to handmade Christmas trinkets and decorations, with plenty of singing and dancing thrown in for good measure.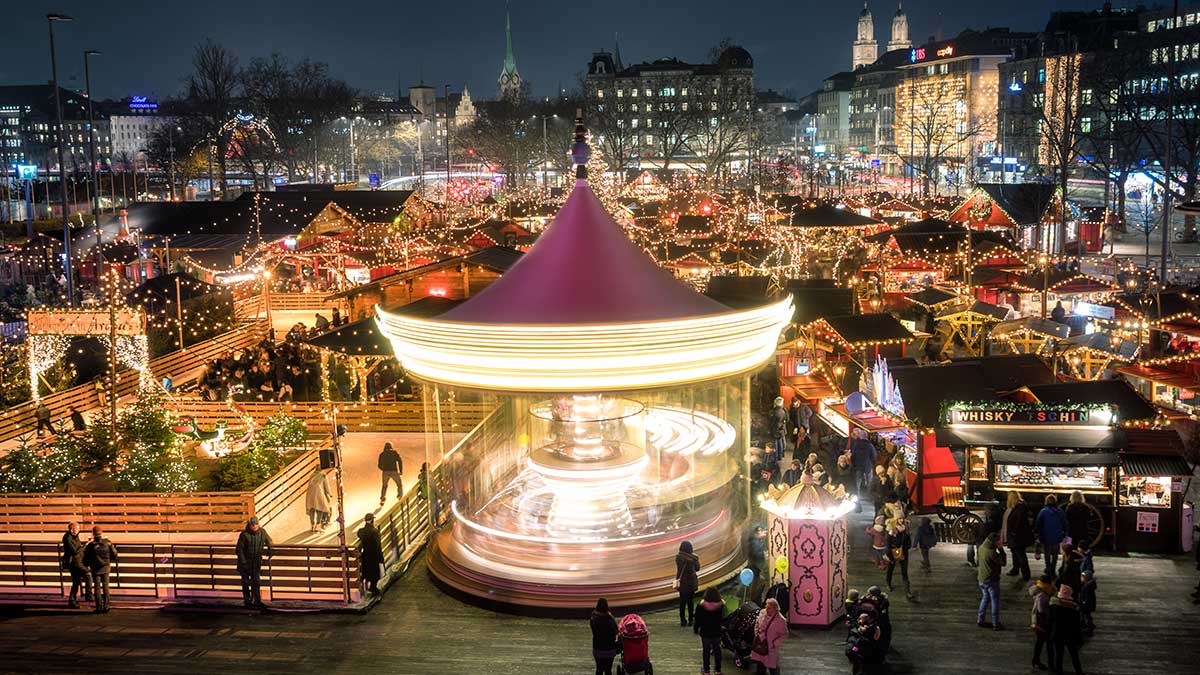 But where are the most celebrated Christmas markets in Europe? Here are our top picks:
Nuremberg, Germany
One of the oldest markets of the German speaking world, it begins on the first Friday in Advent (November 26th) when the famous Nuremberg Christkind appears on the balcony of the Church of Our Lady.  A 90-minute drive from Munich Airport, Nuremberg's Christmas market features almost two hundred stalls and receives two million visitors each year. Make sure to treat yourself to the local highlights of festive hot chocolate and a bag of roasted chestnuts while you're there.
Already experienced Nuremberg? There are plenty more Christmas markets in Germany to choose from including Augsburg, Dresden, Erfurt, Frankfurt and Stuttgart.
Budapest, Hungary
The Budapest Christmas Fair and Winter Festival on Vörösmarty Square, in Budapest has become world renowned and growing in popularity each year. Not only does it feature festive-filled stalls, but the 18th century Gerbeaud House is transformed into a giant Advent Calendar! It really must be seen to be believed J. Be sure to try some 'kurtoskalacs' (chimney cake), which is dough wrapped around a pole, baked, and then coated in sugar and cinnamon.
Krakow, Poland
Krakow's Christmas market has so much to offer, from the beautiful medieval architecture to incredible handmade goods, not to mention the relatively low prices. The Christmas stalls centre around the city's market square, unchanged in layout since 1257, which adds to the enchanting atmosphere. Don't leave without purchasing a 'szopki': a handmade nativity crib for which Krakow is rightly famous or some hand-painted colourful glass baubles, another Polish specialty.
Vienna, Austria
If you're looking for glamour and elegance, head to Vienna where Christmas market stalls have been in operation since the 13th century. The city becomes cloaked in festive delights, with much of the action taking place beside Vienna's Town Hall, whose Gothic façade is illuminated by a wall of fairy lights. Bear in mind it's one of Europe's busier Christmas markets, with up to three million visitors arriving each year! The amazing gingerbread, roasted almonds and cosy coffee shops are worth it thought.
Zagreb, Croatia
It mightn't be the first place you think of when it comes to Christmas Markets, but if you're looking for something different this could be the place.
Twice voted 'European Best Christmas Market', Zagreb boasts an impressive Christmas itinerary to beat New York! Featuring an ice sculpture festival, brass band fanfares, a huge skating rink, as well as open air concerts and themed walking tours!  Don't miss the cinnamon doughnuts while you're there, they truly are Christmas in a bite!
Dublin markets
If you don't want to go quite as far afield our very own Dublin has plenty to offer. If you fancy a quirky market you should definitely check out the Ha'penny market at Grand Social. You'll find all sorts from handmade decorations to vinyl records to vintage clothing. It runs every Saturday from late November. 
The Dun Laoghaire Christmas market has that edge above the others because of its location to the seaside and the beautiful docked boats and yachts. The market is full of huts lined with fairy lights that twinkle in the night. The gourmet food on offer is enough to entice us but the authentic, hand-made gifts help too… just be sure to wrap up well from the sea air!
Dublin Castle is the relatively new on the Christmas market scene and is proving very popular with natives and tourists alike. To check out the latest visit the official website. 
Now you know the best spots around Europe to take your Christmas shopping list, get your snuggest gloves and fluffiest scarf at the ready. Best of luck with your shopping, and make sure to fill up on plenty of hot chocolate!Before you head off in search of festive delights, make sure you're protected with Aviva travel insurance.