A global celebration of Irish culture and heritage, St. Patrick's Day – March 17th – is recognised the world over as one of the biggest parties of the year. Millions of people across the globe come together to don some green and celebrate all that's great about the Emerald Isle.
As you'd expect, the epicenter of all the fun is right here at home, so we've shortlisted some of the best family-friendly events happening right across the island over the bank holiday weekend.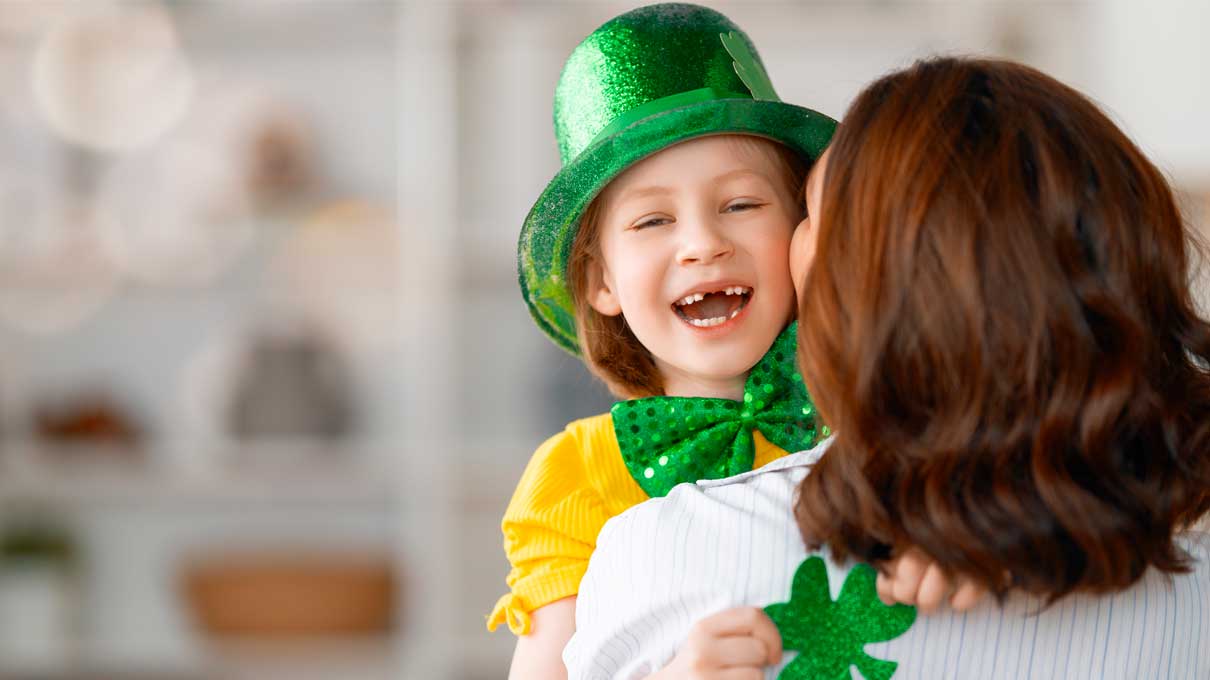 DUBLIN
St. Patrick's Festival -16-20 March
With a lively festival quarter showcasing Irish talent in the spheres of music, food and art, the spectacular St. Patrick's Day Festival in Dublin is an experience like no other.
The world-famous parade, which starts at noon on the big day itself, stars over 4,000 performers, dancers, musicians, and artists in a gigantic display of cultural talent. As a fusion between traditional and contemporary, the 2023 festival is tipped to be the largest yet with over 100,000 tourists expected to fly in to enjoy the capital's celebrations – so expect a crowd!
LIMERICK
St. Patrick's Festival - 17-19 March
The ever-popular Limerick parade will be accompanied by the 51st edition of the International Band Championship, which will see the streets of Limerick filled to the brim with an assortment of marching band musicians from across Ireland and further afield!
"Discover Limerick" is the theme of this year's event, with historical attractions such as the city's thirteenth century King John's Castle going green for the celebrations. Ireland's first ever 'City of Culture' is certainly expected to be a hub of excitement with much to see and discover.
GALWAY
St. Patrick's Festival - 17-19 March
As the gateway to Ireland's rugged west coast, Galway's St. Patrick's Day celebrations oozes local charm. The parade will mark the start of a jam-packed three-day schedule which aims to champion Galway's incredible array of talents.
The heart of Galway City, Eyre Square, will also host a family-friendly plaza, featuring a diverse mix of entertainment, amusements, and a vintage carousel to please young and adults alike. Also, a family fun day in local Salthill on 18th March is also a must-visit for those with little ones.
CORK
St. Patrick's Festival - 16-19 March
Promising a pageant of colour and dance, Cork's festivities over the St. Patrick's Day weekend will aptly showcase the 'beautiful city, charming and pretty', as the old song goes!
As Ireland's second city, Cork is renowned for its excellent hospitality scene, with a whole host of delicious eateries and perfect accommodation options to choose from across the city's cobbled streets. And, Cork's landmarks will go green for the weekend, making for a visual delight!
Remember, you don't have to head to the big cities to enjoy the Paddy's Day fun! Most villages and towns across Ireland will be taking part in their very own traditional parades, championing local people and causes.
Before heading off on your St. Patrick's Day experience, make sure you've packed everything you'll need to keep the whole family happy with our guide on the must-have road trip essentials.
Be prepared for anything with Aviva car insurance. Did you know that with Aviva car insurance, breakdown rescue comes as standard? And that 91% of breakdowns are fixed at the roadside. It takes Aviva to have you covered 24/7.1
You can get 15% off when you buy online. Get your quote today.2