You can't know for sure what the future will bring. That's why life cover is such a good idea. Life insurance from Aviva will help ensure life goes on as smoothly as possible should the worst happen.
People sometimes find the thoughts of setting up life insurance daunting. This can often be based on incorrect perceptions about what might be involved in starting a policy. Below we cover some of the most commonly believed myths about life insurance, and our protection/life insurance expert, Karen Gallagher, explains the real facts.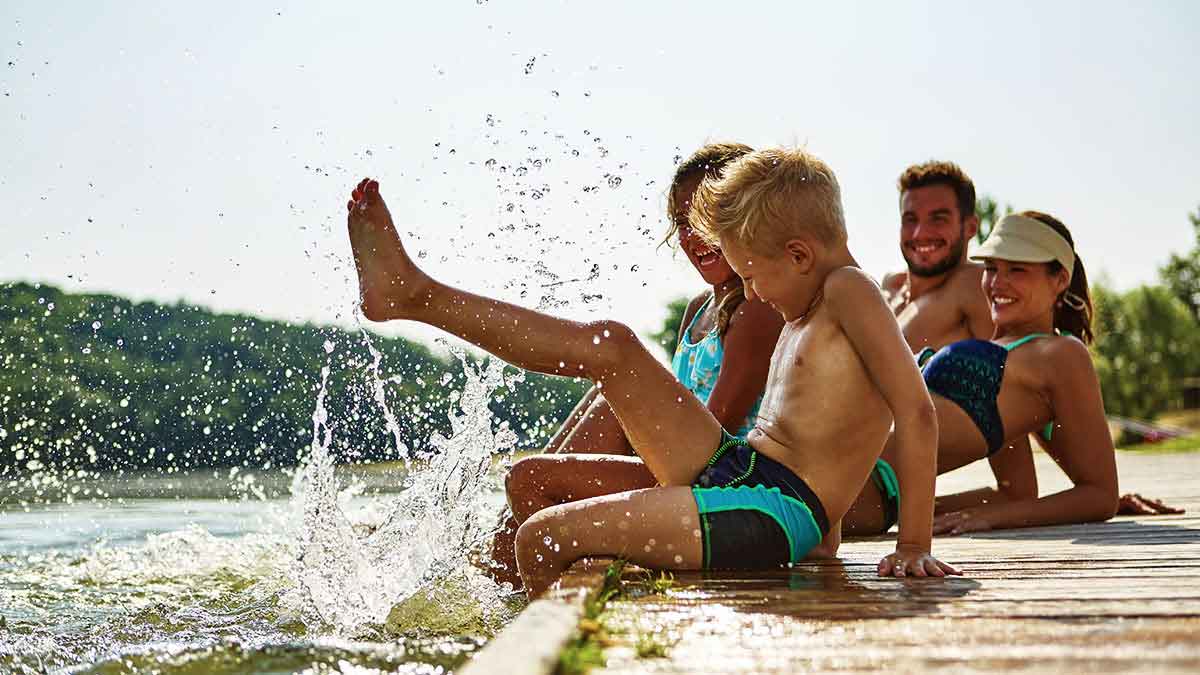 Myth #1: Life insurance is too expensive
People often assume that it'll be expensive to provide for their life cover needs. However, this is often not the case. The cost of cover will depend on your age, your state of health and whether you smoke. There are many options available and by speaking to a financial adviser, you can get a cover package to suit your budget.
Myth #2: Purchasing a life insurance plan is complicated
We try to make this process as simple as possible. All that you need to do is fill out an application form providing basic details. If you're looking for a larger amount of cover or have a past medical condition, then we may look for some more information or a medical report. If you're not familiar with the various options available or what cover you need we recommend you seek independent financial advice to help you navigate the various options available.
Myth #3: Life insurance is not available after retirement age
We offer life cover up to age 89.
Myth #4: I don't need life insurance once my children are adults
You may not need as much life insurance when your children are no longer dependents. However, even when your children have moved out of your home, you may want to leave an inheritance to them or to your grandchildren. With life cover you also won't have to worry about leaving the cost of a funeral to your family.
Myth #5: I've a comfortable amount of savings, so I don't need life insurance
All forms of savings will run out eventually. You'd want your dependents to be able to maintain a reasonable lifestyle if the worst were to happen. This may not be possible in the long-term by relying on savings alone.
Myth #6: I'll be asked for random medical check-ups throughout the year
Aviva only assess you medically when you're initially applying for life cover. Once the policy is issued, this cover is maintained irrespective of any changes to your health. The only time we might re-assess you is if you take out additional cover in the future.
Myth #7: My premium will increase as I get older
At Aviva, all of our life policies are at a guaranteed premium, so they're guaranteed not to rise throughout the term of your policy. The only circumstance in which the premium can rise is if you increase your cover amount.
Myth #8: It's tricky to change my type of life cover once my initial policy has been confirmed
If, in the future, you don't think your cover suits your needs anymore, you can cancel at any time without penalty. However, we'd always recommend that you get financial advice before cancelling any cover as there might be other options may be available.
Myth #9: I used to smoke so I'll be paying more
If you have been tobacco-free for a period of 12 months or more you will be classed as a non-smoker, and your premium will be calculated as so. Note: if you use nicotine replacement products such as vapes, you'll be classified as a smoker.
Myth #10: I have mortgage protection, so I don't need life insurance
With mortgage protection, if we pay out a death benefit, we're obliged to pay it directly to your lender* and they'll use that to cover the outstanding loan on your home. Your family will benefit from this because your mortgage will be fully cleared. However, mortgage protection won't provide any payment directly to your family to cover the loss of your income in the event of your death. This kind of lump sum pay-out is only available with life cover. Mortgage protection protects your family against being left with mortgage repayments, but life cover will protect the lifestyle and future of your family with a cash pay-out.
To find out more about what exactly life insurance is, click here. There's only one you, make sure to safeguard your family's financial security.

*As a requirement of the Consumer Credit Act 1995, the ownership of your mortgage protection policy will be assigned to your mortgage lender.